Releasing movies in installments and sequels are writing a new success story for Bollywood these days. The successful series of Bahubali, Golmaal, Dhamaal, Dhoom, Jolly LLB, Gangs Of Wasseypur proves that releasing stories in parts and making sequels can make movies successful.
The latest entrant in this category would be Yash starrer KGF – Kolar Gold Fields. Its first part was released in December 2018 and it had beaten ZERO badly. Part 2 (Chapter 2) is expected to get released soon.
These all are the successful movies that were made in parts and sequels and became blockbusters, but this formula did not work for many other Bollywood movies.
Here is a list of some Super Hit Movies And Their Not So Impressive Sequels
1. Hera Pheri – Phir Hera Pheri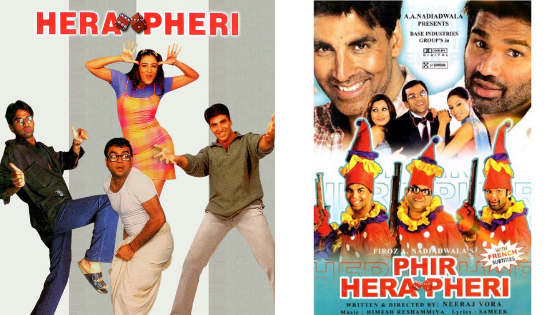 Hera Pheri is one of the cult Bollywood movies that made us laugh every now and then. The trio of Baburao Apte (Paresh Rawal), Raju (Akshay Kumar) and Shyam (Suniel Shetty), made us laugh with tears in Hera Pheri. But Phir Hera Pheri could not maintain that charm. Though this movie earned well at the Box office, it remained just an average sequel of a blockbuster movie Hera Pheri.
2. Welcome – Welcome Back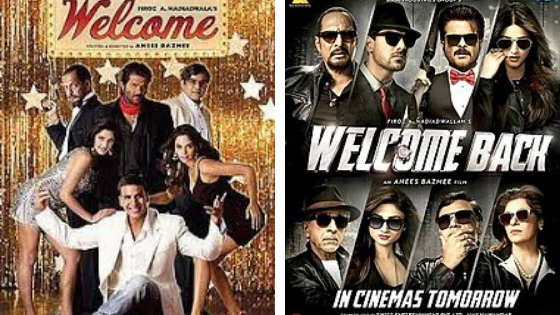 Welcome was another hilarious movie of Paresh Rawal and Akshay Kumar. The Duo played magic on the screen and the movie got icing on the cake with the brilliant performances of ace actors Anil Kapoor and Nana Patekar. Even after a decade, people still remember many of its dialogues and the punches are still being used by the fans of Welcome. But then Welcome back is utterly overstretched and boring sequel of an amazing movie. John Abraham and Shruti Hassan played the lead roles while characters of Paresh Rawal, Anil Kapoor, and Nana Patekar remained the same.
But it could not live to the magic of its prequel.
3. Style – Excuse Me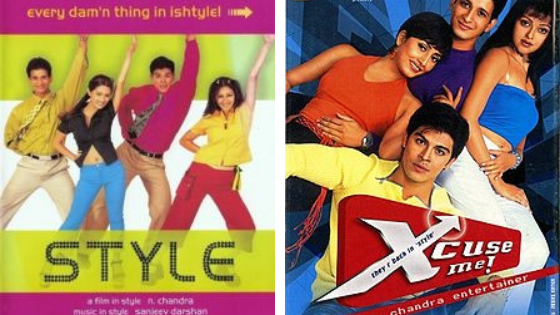 Style was a small budget movie of director N. Chandra. He launched the newbies like Sharman Joshi and Sahil Khan in this movie. Style was a fresh comedy of two irresponsible college students Chantu (SahilKhan) and Bantu (Sharman Joshi). The crisp and witty dialogues of Sharman Joshi made this film a surprise hit at the box office and so the sequel Xcuse Me was released after 2 years which was an average film by N Chandra.
4. Ishqiya – Dedh Ishqiya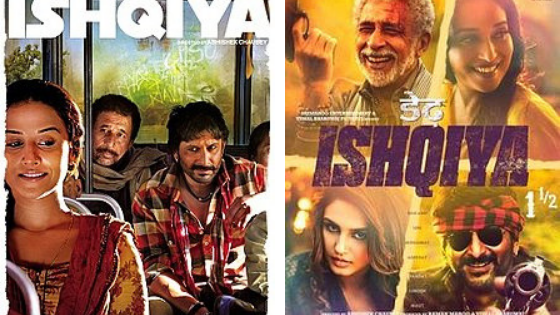 Ishqiya was an extremely impressive movie. Starring Naseeruddin Shah, Arshad Warsi, and Vidya Balan, Ishqiya was a simply brilliant piece of work whereas Dedh Isqiya was a disaster to watch. The sequel had star performers like Naseeruddin Shah, Arshad Warsi, Madhuri Dixit and Huma Qureshi in the lead roles but they could not please the audience.
5. Once Upon A Time In Mumbai – Once Upon A Time In Mumbai DOBARA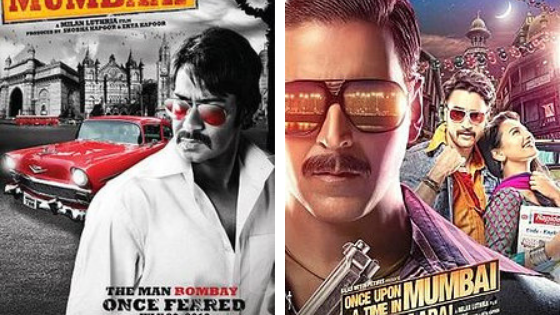 Sultan Mirza (Ajay Devgn) remained unforgettable in Once Upon A Time In Mumbai and the cunning Shoaib (Imran Hashmi) too was extraordinary. But its sequel Once Upon A Time In Mumbai DOBARA (Starring Akshay Kumar, Imran Khan, Sonakshi Sinha) could not impress the audience and tanked at the box office badly.
6. Vaastav – Hathyar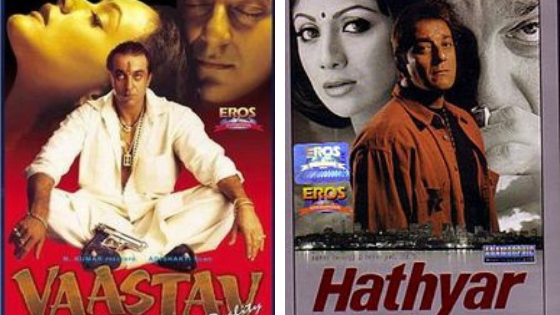 The record-breaking performance at the box office, Vaastav had pleased audience and critics both. Whereas Hathyar the sequel starring Sanjay Dutt and Shilpa Shetty was a pure disaster for everyone.
7. Tere Bin Laden – Tere Bin Laden Dead Or Alive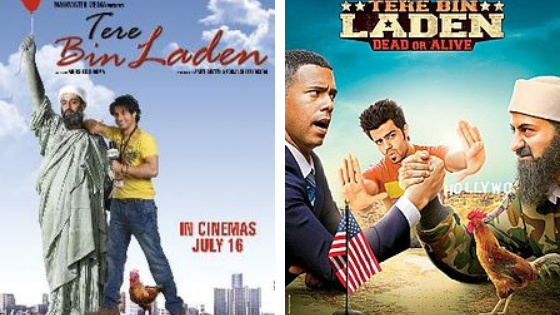 Tere Bin Laden was crazy and wacky, whereas Tere Bin Laden Dead or Alive was utter nonsense and couldn't please the audience and the critics.
8. Rock On – Rock On 2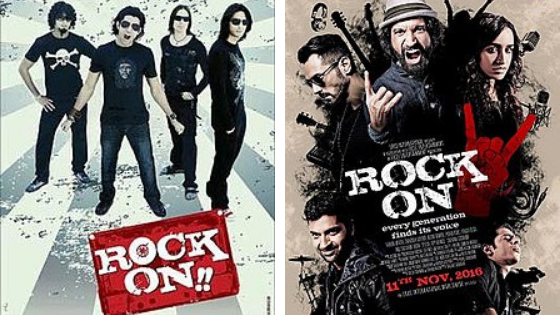 Four friends and their musical journey in Rock On had pleased the audience whereas Rock On 2 became a mishap for Rock On lovers. It collapsed miserably at the box office.
9. Yamla Pagla Deewana – Yamla Pagla Deewana 3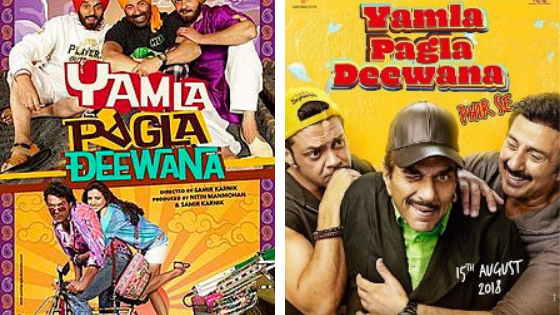 The first Yamla Pagla Deewana made us laugh unexpectedly. Whereas the second one was average and 3rd one came out to be a total bummer. It starred Dharmendra and his sons Sunny Deol and Bobby Deol in all three movies.
10. Race – Race 3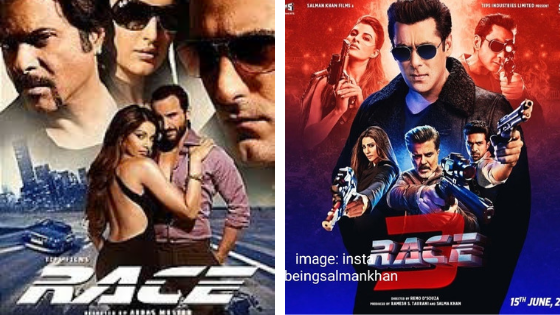 After the successful Race and Race 2 starring Saif Ali Khan, Race 3 disappointed everyone severely. Salman could not be as good as Saif Ali Khan who is the heart of Race series.