Summers are harsh, but they become the most awaited ones just because they come with this special fruit, Mango. Umm, Aam aam nahi hota. Bahot Zyada Khaas Hota Hai. 
Mango is the king of fruits and then alphonso mango is the King of Mangoes. Ratnagiri and Devgad Alphonso (Haapus) mangoes win the crown of being the best mangoes in the world. It is such a fruit that is loved by almost everyone. And people don't really want to miss these few months of the golden harvest.
And the special meal of Indian summers is Aamras Puri. Ahem Ahem, how can someone say no to this heavenly combo? And when you can get to eat Aamras Puri at any Mumbai food joints, it becomes the icing on the cake.
We Listed Down Some Of The Best Places To Have Aamras Puri In Mumbai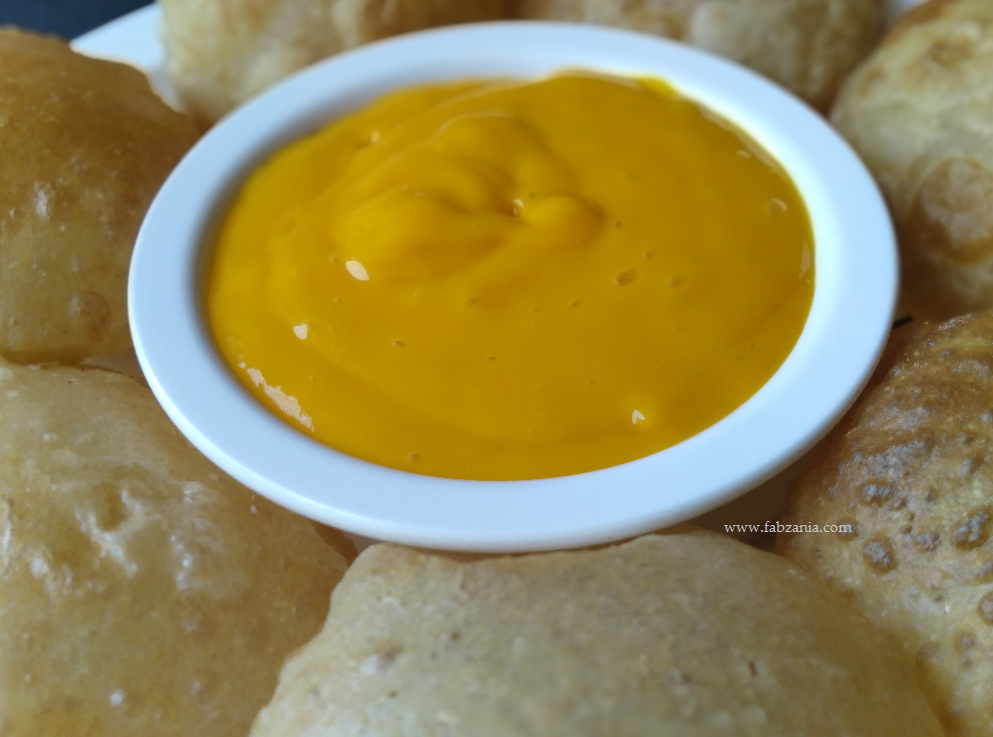 1. Shree Thaker Bhojanalay – Kalbadevi
Shree Thaker Bhojanalay has a legacy of one of the best Gujarati Thalis in Mumbai. They are known to serve delicious finger-licking Traditional Indian Food. And one of them is the most traditional pure haapus mango (Alphonso) aamras with puri.
Do visit this best Thali Joint in Mumbai during summers to have the delicious and authentic Aamras Puri.
2. Maharaja Bhog – Malad, Goregaon, Juhu and Lower Parel
Another popular thali joint of Mumbai that serves sumptuous Gujarati-Marwadi cuisine is famous for serving equally tempting Aamras Puri in Mumbai. They have four branches in Mumbai and quality of food is maintained perfectly at all these branches.
3. Pancham Puriwala – Fort
This century-old food joint of Mumbai is renowned to serve a variety of Puris. And Aamras puri becomes the topmost combination on their menu during the summers. Do try this place for this delectable Aamras Puri.
4. Status – Nariman Point
One of the very old vegetarian food joints of Mumbai, Status is known for the quality, taste, and neatness of the food and the ambiance. A homely atmosphere and tasty food combo is as heavenly as the aamras puri combo they serve here. Do not miss this for sure.
5. Sagar Dining Hall – Borivali
A Gujarati thali joint in Borivali, this place is always crowded by the food lovers around the suburbs of Borivali, Dahisar, and Kandivali. They serve lip-smacking Gujarati delicacies and Aamras puri is something people drool for during the mango season. MAke sure you visit this place whenever you are in Borivali.
6. Golden Star Thali – Charni Road
This place has a mantra of serving you as long as you can eat. So go on the ride of unlimited servings of aamras puri and other sweet and savoury foods on the amazing thali of Golden Star.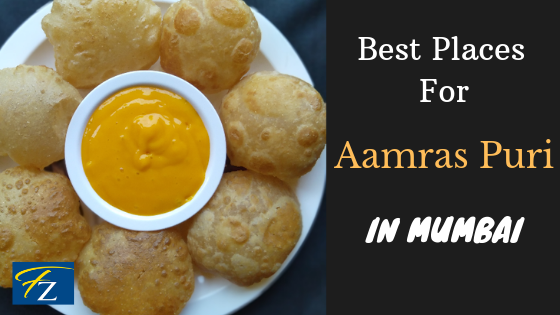 7. Panchvati Gaurav – Marine Lines
Get the best food in your thali at this thali joint in Mumbai. They serve amazing Rajasthani-Gujarati food along with the very best Aamras Puri in the town.
8. Rajdhani Thali – Andheri, Kurla, Ghatkopar
The trendsetter of multichain thali joints, Rajdhani is known to all. They have been consistently brilliant in the food they serve. And it still remains one of the best places to have aamras puri in Mumbai.
9. Soam – Girgaon
Soam serves some of the most appetising vegetarian food in South Mumbai. Their Aamras Puri is something that people crave for and wait for long hours to get a table.  Soam definitely tops the list of best places for aamras puri in the town.
10. Aswad – Dadar
This is an iconic restaurant serving authentic Maharashtrian dishes for many years now. They serve thick and creamy aamras and you cannot stop at having one bowl for sure. Make sure you do go there with proper planning of the day as this food joint remains closed on Mondays.
11. Tosa – Vileparle
The name might sound like an international one, but the place serves pure desi food from the states like Gujarat and Rajasthan. They are a bit high on your pocket but surely you will find it worth the cost. Enjoy delicious food and heavenly aamras puri at Tosa.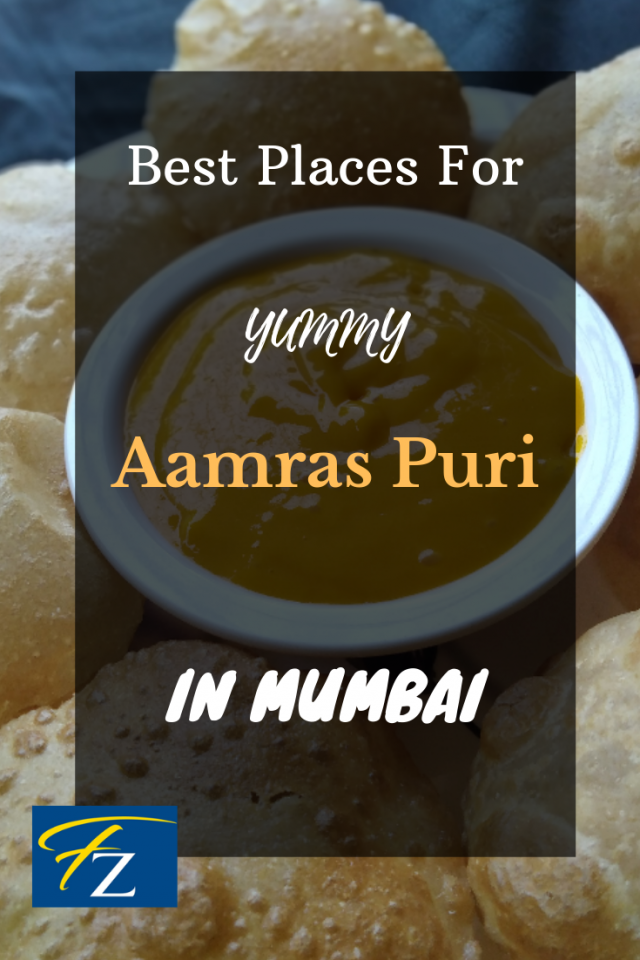 We have listed the best 11 joints to have aamras puri in Mumbai, if we have missed any such great joint, kindly let us know and we will try and review them soon.
Team FabZania