It's been more than a month that our lives have become upside down. We are living an unpredictable and extremely unexpected life right now. Living through the unforeseen situation, we all have learned several life lessons from COVID-19 Pandemic. The year 2020 is going to be the most memorable for us due to the infamous novel corona virus. And we are still keeping our morale high and trying to cope up with the current set of circumstances.
Here Are 15 Life Lessons We Learned From COVID-19 Pandemic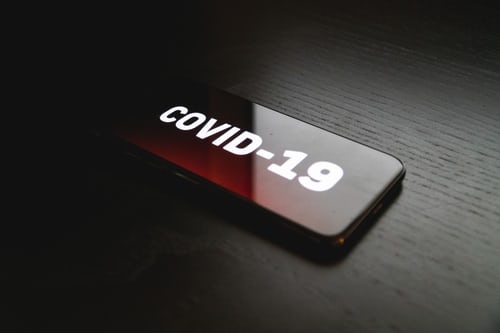 1) Majority Of People Can Work From Home Without Causing Losses To The Employer
People had started working from home much before the 21 days lock down announcement. So we are pretty sure that work from home option can be always open for those profiles. Many of us are already tired of working from home but still there is a feel good factor of a relaxed homely work environment.
2) We Have Sufficient Money If We Use It Wisely
Due to the 21 days quarantine period, we all are house arrested. But this period has taught us the best finance management lessons that even a B School couldn't do. We are spending money only on the life essential commodities. And saving a huge chunk on traveling, outings, clubs and pubs etc.
3) We Don't Really Need To Spend A Lot On Popcorn And Cold Drinks For Entertainment
All the movie buffs, you must be missing all those movie outings for sure. But many of us have realized that we still can enjoy a good movie or show without spending huge on popcorn and cold drinks. Most of us are happy to have the OTT platforms like Netflix, Amazon Prime, Alt Balaji, Hotstar, and ZEE5 etc. These subscription based platforms have become a blessing for all the people who can't live without entertainment, entertainment, entertainment.
But many of us got tired of the screens and found solace in all the fun of being the kids again. Playing Board games aren't boring any more. Carrom, Club of cards, Darts are the best things to get rid of screens.
4) We Can Live Without Vacations
Earlier people used to boast about their foreign trips, now they hide their travel history due to the fear of getting quarantined. We used to get excited and wait for the imported goodies and chocolates our family and friends used t bring while returning to the home country. But now the situation is completely opposite of it. We maintain a safe distance from all of them who have traveled to foreign land. We can stay home and spend vacations. And now it's better not to travel at all.
5) We Can Survive On A Minimalist Meal As Simple As Dal Chawal
While having a limited stock of grocery and a scarce of fresh vegetables in the market, we realized that we can definitely survive on simple food and we don't really die if we don't get to eat the gourmet food or even the best street food. So we are happy and lucky to get our staple food every day.
6) Buying Every New Phone Isn't The Real Happiness
Many of us have finally realized that the family is the biggest happiness when there is no interference from the outsiders. During the quarantine period, we all are spending the best time of our lives with our family. Though it is not best to be outside and world is not really doing any good, but inside it's definitely a heaven. Fancy phones can help you only to get connected to the people staying far from you. But the phones cannot replace the real happiness of having a family.
7) We All Can Live Without Designer Clothing And Accessories
Mad over designer clothing and accessories? They aren't being any help during this quarantine days. They all are lying somewhere in the wardrobes and you are not at all bothered about your looks and style right now.
8) Yes, We Can Survive Without Maids
Most of us don't have the full time maids who share our home and responsibilities. But the ones who come for cleaning and mopping are forced to stay home too. Never had imagined a life without maids and cooks? The lock down period might make us capable of not having a maid ever and still have a neat and tidy house. But this cannot be applicable to everyone may be.
9) We Don't Look That Horrible Without The Salon Sessions
Never ever expected to live a life without waxing, threading and those luxurious facials? We still look good, right? Now we definitely have understood the difference between needs and wants.
10) Celebrities Are Just Like Us
Many celebrities are sharing their posts about the quarantine life. They are showing all of us that they are just like us and not some aliens. Many of them are living a life without maids, cooks and beauticians too. Let's learn some DIY beauty from Deepika then.
11) Kids Can Get Adjusted To Any Environment
Initially kids may have troubled their parents for not letting them go out and play. For forcing them to wash hands frequently. But soon, all the kids have got quite adjusted to the set of circumstances. They are finding ways to entertain themselves. Sometimes they may ask for parents' involvement in their games and plays, but they surely aren't over demanding at this stage.
Kids have adjusted with healthy eating habit, have stopped demanding new toys and junk food. Isn't that a great positive change in your life? Embrace it, and tell them how nice they have been during the world crisis.
12) Community Helpers Are The Real GOD
Lastly We All have found the address of God. Doctors, Sanitation Workers, Watchmen, Vegetable Vendors, Farmers, Milkman, and Cops are not limited to a school project now. They deserve applauds and appreciations plus we definitely can show our gratitude to them. If we survive the COVID-19 pandemic, don't forget to give a generous amount of bakshish to those heroes (Sanitation Workers and Watchmen) and try not to bargain with the vegetable vendors. And do not crib about the doctors and the cops.
This isn't enough, we are getting several life lessons during the quarantine due to COVID-19 Pandemic. Many men have learned cooking, cleaning, mopping, and doing dishes and they no more going to ask women "What do you do all day".
The impact is definitely huge and the novel corona virus is being equally brutal to everyone around the world. Men or women, rich or poor, all are caught into the pandemic.
Stay Calm And Yes, Stay Home, Stay Safe! Let's hum "Go Corona Go… Go… Go.. Go.."