Mumbai is a paradise for foodies. While Mumbai and Vada Pav are inseparable, many other cuisines are becoming popular on the streets of Mumbai. Chaat, Vada Pav, Pav Bhaji and Chinese food top the list of street foods in Mumbai and some international foods like Lebanese are being popular along with Chinese and Italian cuisines.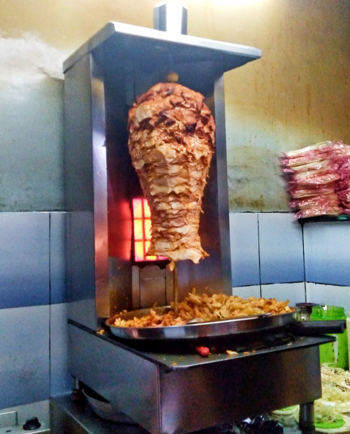 From falafels, tahini to hummus and shawarma, all these Lebanese food items are being loved by Indians, especially the Mumbaikars. And shawarma is one dish that is being found very commonly these days.
And one of the best Shawarmas is found here in Kandivali West, Al Shawarma!!!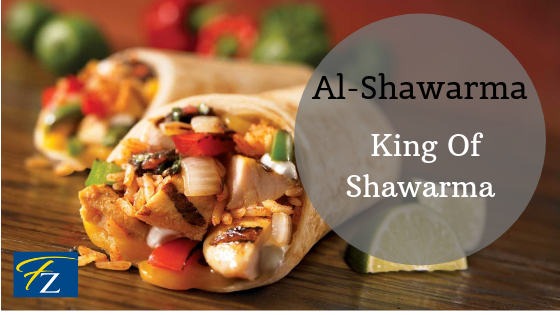 Al- Shawarma is a very small Lebanese food joint (Or Say just a small LIVE Kitchen) between Raghuleela Mall and Poisar Gymkhana Kandivali. This place may look messy from outside, but don't judge a book by its cover. You won't regret being there to satisfy your tastebuds. What is the first thing that grabs your attention is the aroma that is around this shawarma joint.
They serve delicious tandoori items, tikkas, and mind-blowing shawarmas. 
Be it regular shawarma or Mexican Chicken Tikka, you will love everything. And the chutney is extremely delightful.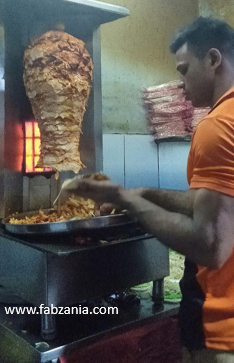 The owner Sunny DSouza had started this Shawarma joint in 2012 and it's been 7 years that the taste and aroma are just improving day by day. There is no day when you will find no crowd at this food hub. Tikkas, shawarmas, kebabs and the chutney people are going crazy for every damn thing.
You must have tried shawarma at many places, but this place stands out for its consistent taste and aromatic spices used in the shawarma. Mr. DSouza doesn't use any ready-made sauces to make his signature shawarmas. He makes the required sauces on his own so Al Shawarma stands out and is loved by the foodies around the town.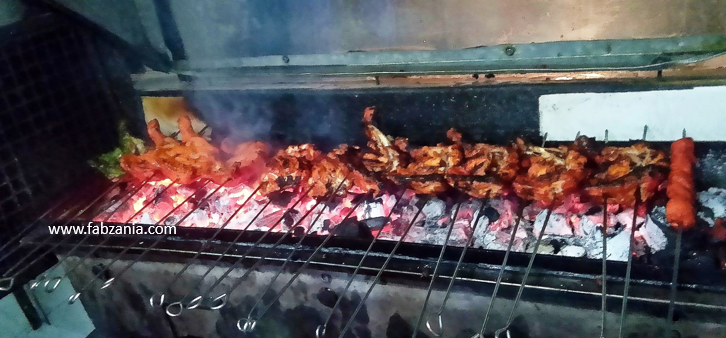 This place is situated near a not so posh area of Kandivali but the taste and quality of the food that is served by Mr. DSouza are giving a run to all the branded shawarma joints in Mumbai. He ensures to serve the best to his customers and that is why you will find this place crowded always. The staff is courteous and the food served here is fresh. They ensure buying the pita bread and chicken fresh every day and it is not stored for days and days like many other shawarma joints near you.
So if you plan to visit this hidden gem of Kandivali, just be prepared to wait for a while as it is surely going to be crowded. Rest assured, you are going to get the best shawarma in Mumbai.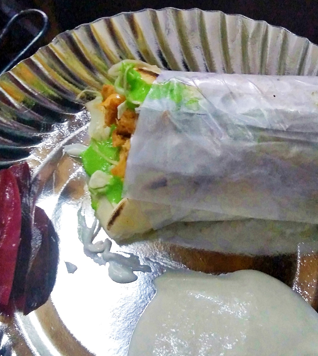 Address – H-2, Indira Nagar, Near Poisar Gymkhana, Kandivali – West
Timings – 6 pm to 12 am
Must-Have – Chicken Tikka Shawarma
Best Part – Heavy on tastebuds, light on pocket
Team FabZania
Like Us On Facebook – https://facebook.com/fabzania
Follow us on Twitter – @FabZania
Instagram – www.instagram.com/FabZania