How to Become a Virtual Assistant: Everything You Need To Know:
You want to become a virtual assistant, but don't know where to start? Working as a VA is incredibly rewarding, thanks to the flexibility it allows, including the ability to work wherever you want (at home or on an exotic Caribbean island), and to create your own schedule. 
Starting a VA business can be an incredible way to work for yourself, with so many incredible benefits available. But there's more. You can start right away and it's very affordable! 
As a VA who works virtually, you only need a few simple items in order to get set up for success. For a traditional business, you may have to borrow money or save for years in order to afford the startup costs. 
How to Become a Virtual Assistant: Everything You Need To Know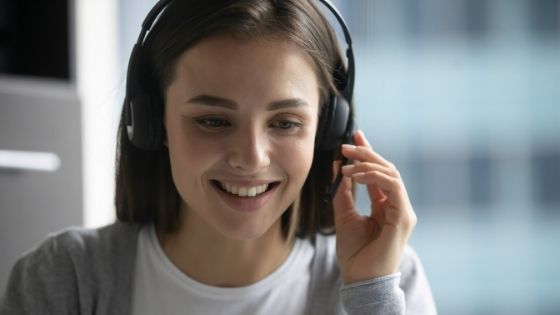 Physical Equipment
Laptop:
If you desire the freedom of traveling or working from your favorite coffee shops around your city, you'll need a laptop.
High-Speed Internet Connection:
Your internet speed should be as fast as possible. Don't be afraid to spend a little more here if you've done your research!
A hard drive:
Although cloud services are popular today, keeping a physical copy of your backup is always a good idea, particularly if you manage your own files and those of your clients. You'll want to keep them on a hard drive.
Organizational tools such as calendars and planners:
Although tools like Trello and Asana are extremely useful, writing down ideas and goals is still the best. This one is optional, but having calendars and planners are always useful to have around!
Desk and chair:
Working from home can be a great way to maximize your productivity, but having a dedicated workspace makes it a whole lot easier for VAs to maintain a work/life balance. If you want to work in your pajamas for the first month, you can certainly do so, but you should eventually create a workspace where you can be fully productive. A desk and chair give you a corporate feel. As an added bonus, it's the perfect excuse to explore your Pinterest dreams!
Printer, Scanner, Copier:
Not so necessary in our digital age, but it's good to have a printer scanner copier to keep physical records of your work.
You probably have many of these items already, so getting set up in terms of physical equipment won't cost a fortune. Fortunately, you won't have to invest a lot of money, as you would with a restaurant or retail shop.
Digital Equipment
Cloud Storage:
You can subscribe to both Dropbox and Google Drive. Especially if you plan to work with a lot of files, such as images or videos, they're affordable and a lifesaver. If and when you need more space, you can upgrade your subscription.
Organizational Tools:
You will be responsible for the day-to-day work for a variety of clients when you are a VA, so you will need to stay organized at all times. Organizational tools like Trello, Asana, and Taskade can dramatically improve your efficiency!
Email Account for Business:
Ideally, use Gmail for business purposes. By purchasing your own domain name, you can create a @yourwebsite.com email address, giving you a more professional appearance and making your clients more trusting.
Service Agreement:
A contract is always important for your protection, as well as making sure you are paid when you're due.
Zoom Account:
You will find that many clients will ask to meet or talk about work over Zoom, so set up a business account so you can work with potential clients when needed.
Website:
While it is not essential, it is highly recommended if you want to better market yourself. Make sure you hire someone to create your website if you are not an expert. It's probably the largest investment you'll make, but if you're serious about your business, it will pay off in the long run. Get a good domain name that suits your profile and also buy a good hosting plan. 
Social media accounts:
Just like the website, not a requirement but very much recommended in order to establish an online presence and get more clients to discover you!
Software:
Depending on the services you'd like to offer, you'll likely need a few programs to work on.
Signature Apps:
You'll probably be signing a few contracts here and there, so make sure you download an online signature app in order to be able to sign things digitally (which is becoming the norm these days). DocuSign is a great choice!
Personal Equipment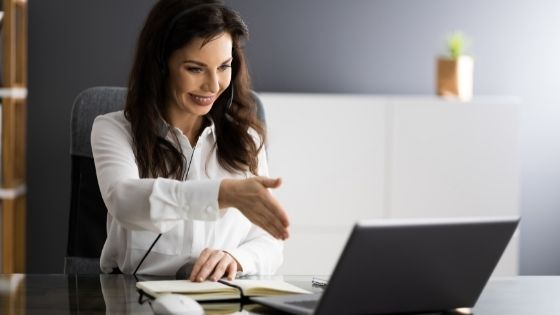 Now that we've got the material and digital items covered, you'll also want to make sure you have the following in order to get started:
Motivation & enthusiasm:
You probably already have that, so way to go!
Positive mindset:
Keep in mind that your first months might be slow, so make sure you're able to stay positive while things start to settle.
Organizational skills:
As a VA, you need to be really organized in order to keep your clients happy and your work flowing. If you don't consider yourself an organized person, make sure you start getting into the habit right away.
This guide helps you to learn How to Become a Virtual Assistant. It's amazing how inexpensive it can be to start a lucrative online business these days, and becoming a VA is probably one of the most budget-friendly of them all! Chances are you've already got most of these items (and hopefully the motivation to start), so the next step is to actually get things rolling. Best of luck in your new endeavor!
You may also like to know :