I'll give you some helpful advice in this post on how to make a daily routine you can follow! Finding a schedule that works can be difficult, but there is always a way to do it!
Everybody has their own routines, so it can be difficult when we consider adding new duties or modifying them. Therefore, there is no need to worry or be devastated because I won't require you to change or establish a strict regimen!
If you wake up in the morning and spend at least 20 minutes reading a book rather than checking your phone, reading first thing becomes a regular part of your morning routine.
What should I put on my daily schedule?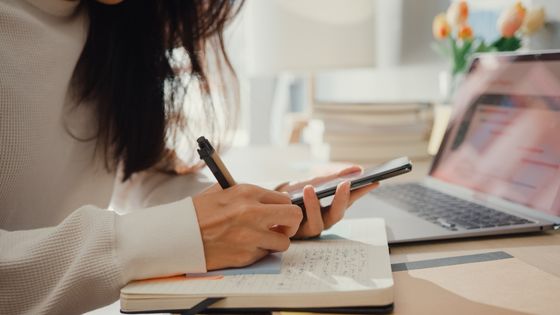 A daily schedule can include a variety of tasks and activities, and what you choose to include will depend on your personal goals and responsibilities. However, here are some common items that many people include in their daily schedules:
Wake up and morning routine
Exercise or physical activity
Breakfast
Work or school
Chores or errands
Personal development (reading, learning, meditation, etc.)
Quality time with family or friends
Relaxation or leisure activities
Dinner
Preparing for the next day
Sleep
It's important to remember to build in breaks and flexible time for unexpected events or changes in plans. It's also important to prioritize self-care and include activities that bring you joy and relaxation.
How do you create a daily routine schedule?
To establish a daily regimen, pay attention to your body's vitality.
One thing about our body that is important to understand is that it functions best with routine! It takes time; eventually, our body will adjust to it independently after a few days or months. Consequently, if you want a regular routine, consistency is key!
And we'll be free from stress to complete our tasks! Therefore, be careful to continue and maintain consistency!
It's also important to remember that we may be kind to ourselves! If things don't work out as planned, we become demotivated when we try too hard to finish the Task. It also brings negativity.
Instead, go gradually and consistently.
Here are the steps to create a daily routine schedule: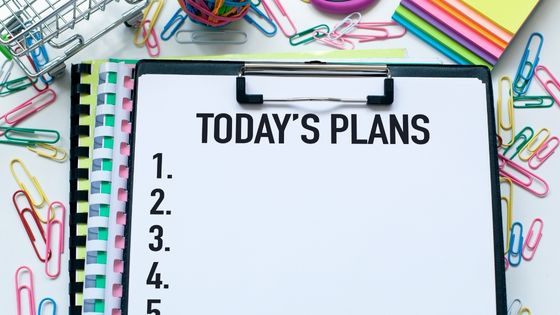 Identify your priorities: Make a list of the most critical tasks and activities you want to include in your daily routine.
Allocate time: Determine how much time you want to spend on each task, and use a calendar or schedule to map out your day.
Be realistic: Keep in mind the available time and how much you can accomplish in a day.
Include breaks: Regular breaks can help you avoid burnout and maintain focus and productivity.
Be flexible: Allow flexibility in your schedule to accommodate unexpected events or changes in plans.
Review and adjust: Regularly review and adjust your schedule as needed to ensure it aligns with your priorities and helps you achieve your goals.
Stick to the routine: Consistently following your daily routine can help you establish good habits and increase your productivity and overall well-being.
Creating a daily schedule that sticks requires careful planning and a few key steps:
Determine your priorities: Write down a list of the most important tasks and activities you need to accomplish each day.
Allocate time blocks: Assign specific time blocks for each task or activity, including breaks, meals, and free time.
Be realistic: Don't overcommit yourself by scheduling too many tasks in a day. Be mindful of your energy levels and schedule tasks accordingly.
Plan for flexibility: Allow some wiggle room for unexpected events or changes in your schedule.
Stick to a routine: Make a consistent daily schedule and stick to it as much as possible.
Use a reminder system: Use a planner, calendar, or digital tool to keep track of your schedule and set reminders for important tasks.
Review and adjust: At the end of each day, reflect on how the day went and make any necessary adjustments to your schedule for the next day.
Creating a daily schedule that sticks takes time and practice, but with persistence and a commitment to sticking to it, you can build a routine that works for you.
How To Create Daily Schedules
Here are some steps to create daily schedules:
Determine your daily goals: Start by listing the tasks or activities you want to accomplish each day.
Prioritize tasks: Decide which tasks are most important and which can be postponed or delegated.
Allocate time blocks: Assign a specific time block for each task or activity, making sure to leave time for breaks and unexpected events.
Be realistic: Don't overschedule yourself. Allow for some flexibility if things take longer, or something comes up.
Use tools: There are many tools available that can help you create and manage your schedules, such as a paper planner, a spreadsheet, or a scheduling app.
Review and adjust: Regularly review your schedule to see what's working and what's not. Make adjustments as needed to ensure you're using your time effectively.
Stick to it: Try to stick to your schedule as much as possible. Consistency is key to creating effective daily routines.
How To Create A Daily Schedule That Sticks?
1 Write Down things you wish to add to your schedule
First, write down everything you wish to include in your daily routine, such as exercise, brisk walking, healthy eating, and so on.
The best approach is to picture your perfect daily schedule and everything you want to do! Exercise, reading, engaging in a hobby, working, doing research, eating healthily, and, sometimes, going out and having fun make up my perfect day.
My Day is currently different from this because I didn't start making a daily routine while I was busy with several projects.
I now work out while walking, read for at least 10 minutes each day, eat home-cooked meals 80% of the time, and work my business while trying to grow it locally.
So begin compiling a list of every activity you intend to add!
2 Prioritize Your To-Do List
I want you to shorten your list of daily duties once you've written down everything you want to do and pick no more than 3 or 4 of them.
Since you already have a pattern, changing it all at once will be difficult and likely result in you giving up. Therefore adding everything to your calendar at once is impractical.
I write hundreds of to-do things on my notepad, filter them out and prioritize the most important ones. I don't like and recommend going for more than 3-4 important tasks every day. This limited number will help you achieve your goals more efficiently and boost your daily productivity.
READ MORE
How To Reset Your Life – Incredible Ways To Reset Your Life Now
Self-Love Quotes to Enrich Your Self Esteem
10 Things You Need To Stop Doing In The Morning