How to Set Your Rates as a Virtual Assistant: Most new virtual assistants struggle with determining their rates. Do you think what I charge is too much? Could I lose this job if my brilliant new client couldn't afford me? Do I lose out on valuable income if I charge dirt cheap prices compared to other VAs?
Wouldn't it be frustrating if they thought I wasn't reliable because my rates were too low?
If you're new to the world of Virtual Assistants, there are probably several questions on your mind. There's nothing wrong with having doubts about your VA rates! The first reason is that there is nothing "set" in stone when you start your career, and the second is that it's okay to hesitate a little when you first receive the dreaded question.
Keep on reading if you find this to be relevant to you. To help you set your VA rates, here's a handy guide: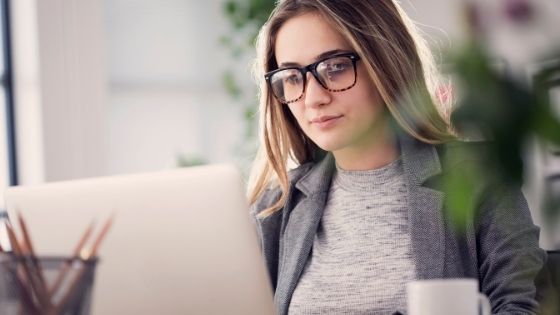 Do Your Research About How to Become a VA and Set The Rates
How much do other VAs charge? For a better idea of how much you might charge, look at the rates of other virtual assistants offering similar services as yours. Obviously, this isn't a deciding factor, but you can use it as a starting point for getting an understanding of the current going rate.
Doing a little online research is a great way to get started. There are many virtual assistants who have websites listing their rates and packages. It is also worth your time to explore several Facebook groups to see what other VAs are offering and what they charge. Even better, you can create a poll that asks people how much they would be willing to pay for this service on these groups. 
Last but not least, networking is another great way to gain connections. Maybe you'll even meet a new client or two!
What Are Your Plans For Charging As A Virtual Assistant?
What services are you planning to offer? You determine the rate you wish to charge, whether it is an hourly rate or a package rate. However, each option has its own pros and cons.
As a new business owner, you may find it helpful to charge an hourly rate. You will not misunderstand the length of time you'll need to work on the project and wind up taking longer than you intended.
Clients will probably want to know what they will pay once the project is completed. When billing your client on an hourly basis, try to make an educated guess as to how many hours you estimate will be needed to complete the project. 
Make sure that you inform the client before proceeding if your time is starting to approach the maximum allocated. It is common to have to accommodate a large number of revisions from the client, so they are likely to be understanding in this case. 
Charge a package rate instead after measuring how long it will take you to complete all of the packages. Decide how much you'd like to earn per hour and how much time it will take. Multiply that number by how much time it will take. 
If the client needs changes or revisions, you might end up working longer than expected instead of charging an hourly rate. Before sending out your price, mark the price to include "X number of revisions".
How Much Is Your Time Worth As A Virtual Assistant?
Consider this question: What sort of income am I looking for? What is the reason behind my decision? Consider a scenario where you're choosing to leave your 9-5 for freelance work, in which case you should calculate what you should charge so you can earn as much as you do at your current job. In addition to working fewer hours, you should also expect to save time.
Consider your time frame for performing tasks in the range of services you are offering so that you can create a package that benefits you financially.
Evaluate Your Goals As A Virtual Assistant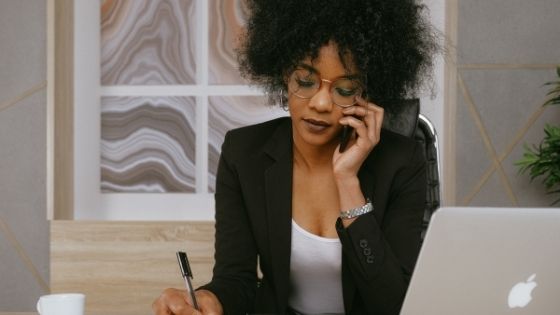 It is a good idea to set your rate below those of your competitors in the beginning to attract clients. Having said that, ensure that in your contract your rates are not locked in and that they can change in the future.
It is important to keep in mind that you shouldn't go TOO low. In order to gain more clients, don't put yourself at a disadvantage by charging $10 for services your competitors provide for $30. If you work hard and earn the same amount, you'll work three times as much as everyone else. To get clients, it's okay to charge a little bit less than market value, but don't undervalue yourself or abuse your time just to get clients. It is a fact that you will come across the right client, who will be most glad to pay for your expertise and time.
You should also know How to Set Your Rates as a Virtual Assistant above market value if you would rather position yourself as an exclusive provider (meaning you will provide services that most other providers do not).
Conclusion
Initially, it may feel extremely difficult to set your VA rates, but with time, it becomes easier. At first, many virtual assistants make mistakes when determining what they should charge, but as you grow, you will learn more.
When setting a number, keep in mind that you are respecting your time as well as yourself. You shouldn't be afraid to price your time and valuable knowledge at a rate that is fair to both sides. This guide will help you know How to Set Your Rates as a Virtual Assistant and become a savvy virtual assistant soon.
You May Also Like To Read: