Is Becoming Virtual Assistant Right For You?
Virtual assistance is one of the most efficient ways to earn money online and work for yourself. Having a virtual assistant business is the perfect way to earn a steady income and have the freedom to manage your own schedule and time while working from home (or while traveling the world).
Is Becoming Virtual Assistant Right For You?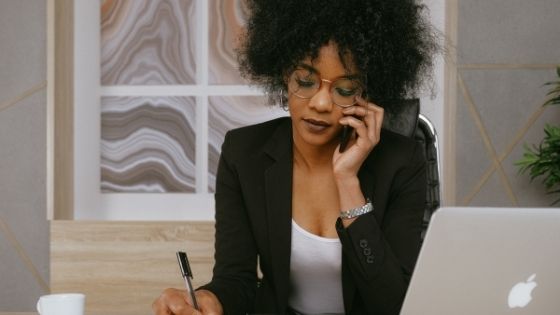 Consider the following factors to determine if you have what it takes to succeed as a virtual assistant:
How well do you manage your time?
Managing a ton of tasks at once will be a major part of your duties as a virtual assistant, so being able to manage your time well is important. As each client will have a different set of tasks and styles, this is especially essential if you plan on working with a lot of clients.
It's also important to allow yourself plenty of time to handle the other aspects of running your own business, including bookkeeping, creating invoices, etc. Additionally, you will want to dedicate a bit of time and effort to market yourself. This can turn into a full-time job all on its own.
When working as a virtual assistant, you'll want to make sure you have the ability to manage your time well. Especially if you're not good at scheduling tasks or creating to-do lists, a planner can be invaluable when it comes to staying organized and determined.
How organized are you?
As far as time management goes, staying organized and on top of your work is key to keeping your clients happy as well as keeping yourself sane.
Being organized is one of the most challenging aspects of being a virtual assistant. Not only will you be managing your own documents, files, and tasks, but you'll be managing your clients as well.
Despite your lack of organization skills, you can still be successful as a virtual assistant. You can start using an organization app like Trello, Asana, or Taskade, or you can keep track of your tasks in a planner.
Additionally, create labels to order the emails your clients send you in your inbox. Making specific Dropbox and Google Drive folders will also help tremendously if you deal with files regularly. One more great tip is to get in the habit of naming each file appropriately to make it easier for the search function to find it.
How motivated are you?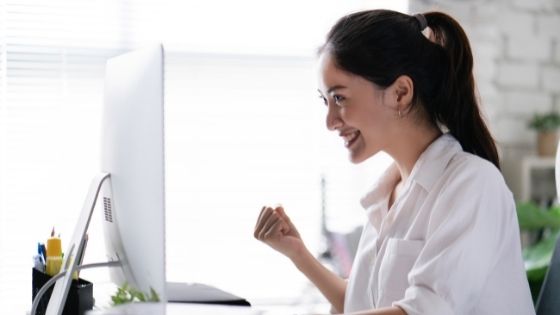 VAs have an amazing job, one that has them waking up every morning inspired to do what they love. However, it's not all sunshine and rainbows every morning. Because you're a virtual assistant, you're basically a freelancer. This means there will be months when you're not busy.
You'll also need the motivation to push yourself while working for yourself since procrastination is a given. So, motivate yourself, even when it would be easier for you to stay in and binge-watch Netflix.
When it comes to working as a virtual assistant, motivation and a healthy work/life balance are essential. There are several ways to get you back on track when you lose your motivation (going out to a cute cafe to work or writing down why you started in the first place are both good ways).
Do you know how to set boundaries?
This is perhaps the most important question to ask yourself out of all the ones on this list. If you could have it your way, every client you came across would be the perfect person to work with. It will definitely happen from time to time that you'll get amazing clients, but it won't always happen.
You'll likely run into clients as your business grows who fail to understand boundaries and will treat you more like an employee, one who expects you to turn tasks around immediately and even to work on weekends.
You'll learn about setting boundaries along the way, but I'd recommend starting from day one if it's not something you naturally do. Know what you're capable of, what turnaround times you have, and what tasks you can't handle.
Your clients will be able to decide how to proceed subtly (but clearly) when it comes to your free time as well as your work, as well as knowing what your boundaries are.
Moreover, respecting your personal boundaries is an absolute necessity in the workplace. You can't take advantage of the opportunity to spend time with loved ones by responding to emails late at night. Don't let working late at night distract you from spending time with your family.
It is possible that you will lose a few opportunities that way, but those are likely clients you do not want to work with anyway. Clients who don't respect your boundaries, or worse, you don't respect your own are surefire ways to burn out quickly.
Conclusion
Is Becoming Virtual Assistant Right For You? Now you know! Consider these things before becoming a virtual assistant if you're thinking about it.
You don't need to worry if you don't think you've got the skills! With practice, you will get better. There is no reason why you won't be able to start a successful business as a virtual assistant as long as you identify the areas you need to work on and strive to improve on.
Learn More About Becoming A Virtual Assistant