A smalltown man arrives to the Mayanagari Mumbai and makes it big. Becomes a star and success is runs behind him. Sounds like a movie story, right? But Pankaj Tripathi is the man who is living this story in real life.
Coming from a small place called Belsand, Gopalganj in Bihar, he had big dreams in his eyes. He came to Mumbai in the year 2004 and his first role in the move Run was not at all noticeable. And he revealed that he also played a small role of 2 scenes in the Movie Lakshya where his scene got edited and deleted from the movie.
He stayed in Patna and then Delhi for a few years. He graduated from National School of Drama and then came to the city of dreams Mumbai. And eight years after coming to Mumbai, he gave his breakthrough performance in Gangs Of Wasseypur, 2012.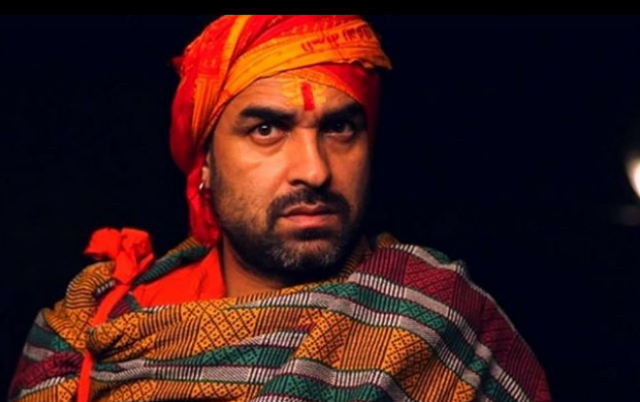 And Since then Pankaj Tripathi is leaving his impact even with the smallest role played by him.
Have you watched Nil Battey Sannata? Many people must have watched this movie based on the story of a mother and daughter. And the principal's role played by Tripathi is something that amuses the audience.
Similarly, he remains unforgettable for his supporting roles in Bareily Ki Burfi, Fukrey 1 & Fukrey 2, and the super hit movie "Stree".
Be it a TV serial Sarojini, a movie Stree or a web series Mirzapur; Tripathi remains flawless in all his characters.
This small town man has a natural talent for acting. He plays his role brilliantly. He believes in hard work and says "We Biharis are born to do hard work, so it's nothing new to us". And with all his efforts he has reached where he is today.
Pankaj Tripathi is a star who shines through all his supporting roles has strong and impactful acting skills.
He has worked over 40 movies so far and some of his best roles are
Kaleen Bhaiya aka Akhandanand Tripathi in Mirzapur
Sultan Qureshi in Gangs Of Wasseypur I & II
Pandit in Fukrey & Fukrey Returns
Principal Srivastava in Nil Battey Sannata
Narottam Mishra in Bareilly Ki Barfi
Rudra in Stree
And the latest one is of a street smart lawyer Madhav Misra in the web series Criminal Justice. He makes the courtroom drama an interesting one with his ablaze performance as the lawyer.
After playing many such roles and becoming a star of Hindi Cinema, he still remains humble and has not forgotten his roots in Gopalganj. He recently purchased his dream home in Madh Island Mumbai. This is his second house in Mumbai but never forgets his small house in the Gopalganj town.
He doesn't even feel proud of it, as he said on social media "Meri Yatra Kisi Ke Liye Inspiration Bane, Naa Ki Ye Ghar". His journey contains a lot of struggle. It wasn't easy to reach here. So he wants to inspire people with his struggle story and not just with his success story.
Pankaj Tripathi is the name that has earned dependability that a story can rely on him. He will save it with his dazzling acting skills. We wish to see him as amazing as he is in the upcoming movies 83, Super 30, Taanaji and Panga that are set to release in 2019.
Watch Pankaj Tripathi's Interview With Zakir Khan  –  Courtesy Zakir Khan