Reasons To Start a Virtual Assistant Business:
Do you enjoy working from home and want to start your own business? As a virtual assistant, you might just get your chance to fulfill your dream of becoming your own boss!
Virtual assistants, or VAs, are almost exactly what they sound like: they're assistants who work virtually. You'll work from the comfort of your home as a VA and be paid for taking on a variety of tasks for clients. 
Here are just a few of the reasons why starting a virtual assistant business is the next logical step for you if you're thinking about becoming a virtual assistant or you're interested in learning more about this new career!
Start a virtual assistant business for these 6 life-changing reasons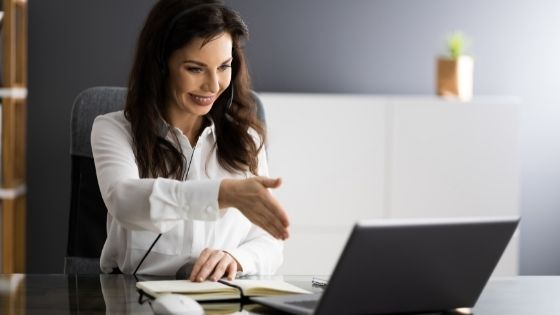 1. You can work from anywhere
It's one of the biggest advantages of starting a virtual assistant business that you will work virtually! All the work is done online so as long as you have a laptop and an internet connection, you can work from anywhere. Yes, that means your home, cute coffee shops around town, and even the other side of the world! 
Are you a couch potato who likes to work from home? That's possible. Traveling the world is something you've always wanted to do, but didn't have the money? With the ability to work from anywhere, you will be able to visit those world travel destinations you have been pinning on Pinterest forever.
2. It's always a thrill
There is no specific job description for a virtual assistant. Responding to emails, scheduling meetings, and maintaining calendars are some of the administrative tasks you can perform. This might not be something you would like to do, so you can offer services that are more in line with your interests, such as creating cute Canva designs, scheduling social media posts, or researching information.
There's nothing stopping you from doing what you want to do. In addition, you will get a pretty varied client base once your business grows, which means that you will have a much easier time adapting to new situations handling different, exciting tasks on a daily basis. There's never a dull moment when you're a virtual assistant. While you work on the challenges, your skills will be growing and your mind will be entertained.
3. Employers will want you
In response to the digital era's growth, the virtual assistance industry has followed. Businesses are realizing that it's better to outsource tasks that can be completed remotely rather than to hire someone who is required to be in the office all day every day. There are also many opportunities to work for bloggers, online shops, influencers, and more due to the growing digital solopreneurship market.
The demand for virtual assistants is high right now, and it will only increase in the near future.
4. No expertise is required to get started
Being a virtual assistant doesn't require extensive experience or a degree. It is highly likely that you already have a plethora of skills you can offer to your first clients. Then you're ready for this job if you can type, are good with Excel, and can think creatively and write well.
Identify your skills and write them down. The skills you already have are likely to be in demand and there is always someone out there looking for them!
5. You set your own schedule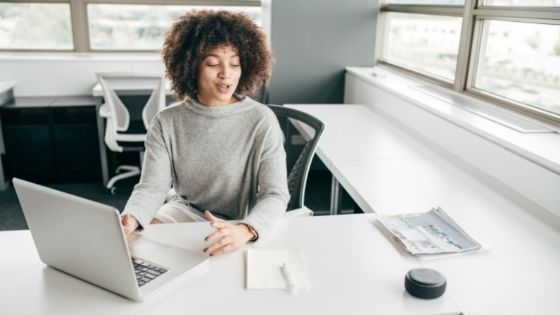 The excellent thing about working from home is that you can set your own schedule.
It doesn't really matter when you start working, as long as it's done in a timely manner. Your morning yoga class can wait, or you can start working at night if you are a night owl and are more productive late in the evening.
Further, you'll be able to choose exactly the type of clients and work you're eager to work with as your virtual assistant business grows and let go of those you're not eager to work with.
6. It can be an opportunity for you to learn
The work you do as a virtual assistant can be viewed as an internship (paid) if you're not sure you want to be a VA forever.
You can offer your services to established food bloggers if you've always dreamed about being a food blogger. Moreover, you will gain extensive knowledge of the industry as well as strategies on how to grow your own blog.
In addition to learning all there is to know about the industry of your choice, you will also have the flexibility to work on your side business after your VA work is done. Furthermore, you'll also be able to maintain a steady income while your own company grows, which is a great bonus!
There are many reasons why starting a virtual assistant business is such a great idea. A virtual assistant could be the answer to your dreams of working from home, in another country, or doing something you love while keeping a flexible schedule! There are just numerous Reasons To Start a Virtual Assistant Business.