Movie – Romeo Akbar Walter Aka RAW
Release Date – 5th April 2019
Cast – John Abraham, Mouni Roy, Jackie Shroff, Sikander Kher
Director – Robbie Grewal
Production – Viacom18 Motion Pictures
Ratings – 2/5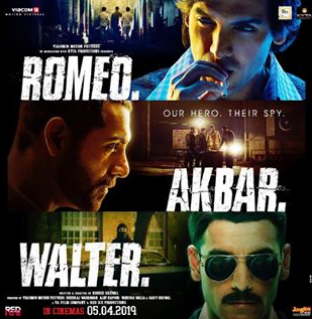 Spy Stories are trending in Bollywood these days. The audience has shown tremendous love for Spy stories like Baby, Dus, Ek Tha Tiger, Tiger Zinda Hai, and Vishwaroopam; but every spy story cannot be as catchy and gripping as these movies are.
There are several failed spy stories like Phantom, Agent Vinod, and the latest entrant is RAW (Romeo Akbar Walter).
John Abraham has always been less expressive in many of his films. RAW is one of them. He plays 3 characters Romeo, Akbar, and Walter; but remains unimpressive in all three roles. The movie is set in Pakistan during the Indo-Pak war period of 1971. Romeo Ali is transformed as Akbar and is sent to Pakistan as a spy for the Indian Intelligence Bureau.
RAW tries to show patriotism through the performance of Abraham but fails deplorably. As John Abraham fails to impress the audience with his expressions ( or say flat expressions), Mouni Roy has nothing to do in the movie too. She remains just eye-candy in a super pale movie.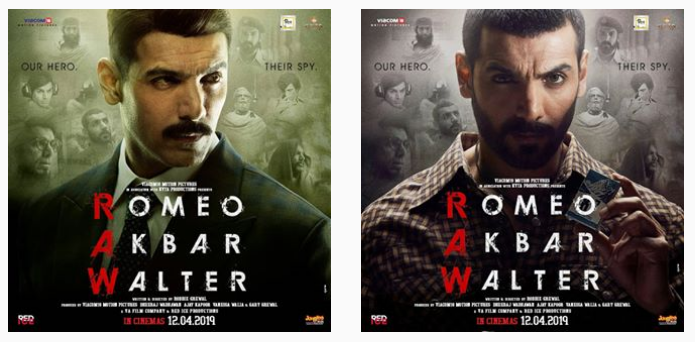 A consummate actor Jackie Shroff too remains mediocre in the role of RAW chief. And the one who makes us watch this super stretched movie is Sikander Kher. He plays his character of a Pakistani colonel very well. If he could play the role of Romeo, Akbar, Walter; he could have aced the act. We wish he could have played the same. But unfortunately the role is played by none other than Abraham and he fails to deliver the role wretchedly.
We have recently watched an excellent spy drama, Raazi (2018) by Meghna Gulzar, where each character of the film delivers excellence and perfection to the audience. And it definitely leaves an impact on the viewers' minds. And after watching such an amazing spy story, we seldom could digest RAW.
The conclusion is it is a spy thriller with no thrill in the performances and the story too. Better avoid spoiling your weekend over this movie.
And the 2 stars are given just for the performances of Sikander Kher and Alka Amin (Plays the role of Romeo's Mother).
#RomeoAkbarWalterReview #JohnAbraham #MouniRoy