111 Cozy Fall Self-Care Ideas to Cherish The Autumn
Fall self-care is like wrapping yourself in a cozy blanket of well-being as the leaves outside transform into a riot of warm hues. As the days grow shorter and the air crisper, taking the time for self-care becomes a crucial ritual. The shifting seasons signal a perfect moment for reflection and renewal.
Amid pumpkin-spiced everything, there's a unique charm in slowing down, sipping on a warm beverage, and embracing the beauty of change. Fall self-care involves physical and mental nourishment—indulging in comfort foods, long walks amid nature's canvas, and carving out moments for mindfulness. The cooler weather invites soothing activities like hot baths, layered sweaters, and the rustle of fallen leaves underfoot.
Amid the busyness of life, prioritizing self-care in fall is a grounding practice. It's a reminder to acknowledge and tend to your needs, fostering resilience for the upcoming winter months. Whether it's through the scent of cinnamon candles, the taste of apple cider, or the sight of a harvest moon, fall self-care is a therapeutic pause—a deliberate act of self-love that fortifies you to face the inevitable transitions with grace and gratitude. So, in this season of change, let self-care be the constant that keeps you balanced and connected to the essence of fall's beauty.
111 Cozy Fall Self-Care Ideas to Cherish The Autumn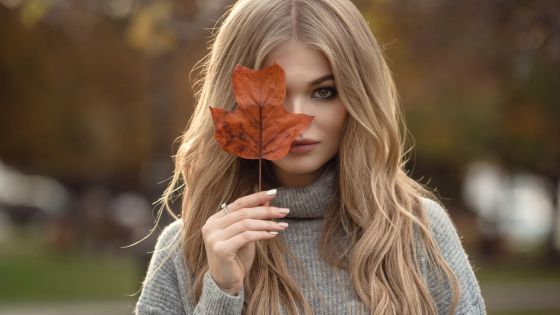 Sip on Spiced Chai: Warm up with a cup of aromatic chai, embracing the rich flavors of fall spices.
Blanket Fort: Build a cozy blanket fort and escape into a world of comfort with your favorite book or movie.
Pumpkin Carving Night: Gather friends or family for a pumpkin carving night filled with creativity and laughter.
Nature Walks: Take leisurely strolls through crunchy leaves, breathing in the crisp fall air.
Hygge Home: Infuse your living space with hygge—soft blankets, dim lights, and plush pillows.
Apple Picking Adventure: Spend a day at an apple orchard, reveling in the joy of picking your own apples.
Candlelit Bath: Transform your bath into a spa experience with candles, essential oils, and calming music.
Baking Bonanza: Experiment with fall recipes—apple pies, pumpkin bread, or cinnamon rolls.
Fireside Reading: Curl up by the fireplace with a good book and a mug of hot cocoa.
Fall-Themed Movie Marathon: Create a movie lineup featuring your favorite fall films.
Cozy Sweater Weather: Embrace the season by wearing your coziest sweaters and scarves.
Stargazing Nights: Bundle up and spend an evening under the stars, marveling at the autumn sky.
Soup Suppers: Explore new soup recipes and savor the warmth of a homemade bowl.
Forest Picnic: Pack a basket with fall treats and have a picnic amidst the changing leaves.
DIY Potpourri: Create your own potpourri using dried leaves, spices, and citrus for a delightful aroma.
Pamper Your Feet: Treat your feet to a soothing foot soak and moisturizing session.
Leaf Art: Collect vibrant leaves and create artwork or press them for a seasonal keepsake.
Mindful Journaling: Reflect on gratitude and capture the beauty of the season in a fall-themed journal.
Cozy Podcasts: Listen to comforting podcasts that explore autumnal topics or storytelling.
Sweater Weather Playlist: Compile a playlist of your favorite songs for the ultimate fall ambiance.
Farmers' Market Excursion: Explore local farmers' markets for fresh fall produce and artisanal goods.
Scented Candles Galore: Surround yourself with the scents of fall—cinnamon, apple, and pumpkin.
DIY Autumn Decor: Get creative with crafting and make your own fall-inspired decorations.
Yoga by the Fire: Practice yoga in front of a crackling fire for a calming and grounding experience.
Fall Foliage Drive: Take a scenic drive to admire the vibrant fall foliage.
Hot Mulled Cider: Indulge in the warmth of hot mulled cider, infused with spices.
Fuzzy Socks Day: Declare a fuzzy socks day and revel in the comfort they bring.
Reading Nook Retreat: Create a reading nook with soft blankets and pillows for uninterrupted reading time.
Sweater Weather Photo Shoot: Capture the essence of fall with a cozy photo shoot in your favorite sweaters.
Autumnal Essential Oils: Diffuse fall-inspired essential oils like cinnamon, clove, and orange.
Starlit Hammock Nights: Relax in a hammock under the stars, swaying gently in the cool breeze.
Puzzle Party: Work on a challenging puzzle with friends or family for a cozy and collaborative activity.
DIY Wreath Crafting: Make your own fall wreath to adorn your front door.
Cloud Watching: Lie back and spend a lazy afternoon cloud watching, wrapped in a blanket.
Forest Bathing: Immerse yourself in nature, absorbing the sights and sounds of the autumn forest.
Autumn Playlist Stroll: Take a leisurely walk while listening to your favorite autumn playlist.
Mindful Tea Ritual: Brew a cup of your favorite tea and savor each sip mindfully.
Felted Wool Crafts: Try your hand at felting to create cozy, textured crafts.
Fall-Themed Coloring: Unwind with an adult coloring book featuring fall patterns and scenes.
Outdoor Movie Night: Set up a projector outdoors for a movie night under the fall sky.
Soup Swap Party: Host a soup swap with friends, exchanging delicious homemade soups.
Fireside Storytelling: Share stories or read aloud by the fire for a nostalgic and intimate experience.
Acorn Collecting: Gather acorns and use them for autumn-themed crafts or decorations.
Starry Night Hot Tub Soak: If you have access to a hot tub, enjoy a soak under the starry fall night.
Autumnal Poetry Reading: Explore poetry that captures the essence of fall and read it aloud.
Farming Simulation Games: Play farming simulation games that mirror the fall harvest season.
Fall-Themed Manicure: Treat yourself to a cozy, fall-inspired manicure.
Letter Writing: Send handwritten letters to loved ones, expressing gratitude and warmth.
DIY Cozy Blanket: Make your own cozy blanket through knitting or crocheting.
Leaf Pile Jumping: Embrace your inner child and jump into a pile of fallen leaves.
Herbal Tea Blending: Experiment with blending your own herbal teas using fall herbs and spices.
Fall Book Club: Start a fall book club with friends, discussing literature over warm beverages.
Cinnamon Sugar Scrub: Pamper your skin with a DIY cinnamon sugar scrub.
Harvest Moon Meditation: Meditate under the glow of the harvest moon for tranquility.
Autumnal Floral Arrangements: Arrange bouquets with fall flowers and foliage for your home.
Outdoor Candlelit Dinner: Have a cozy, candlelit dinner outdoors, surrounded by nature.
DIY Knitted Scarf: Learn to knit and create a warm, personalized scarf.
Forest Yoga Retreat: Attend a yoga retreat in the midst of a forest to connect with nature.
Fall Bookmarks: Create autumn-themed bookmarks for your favorite fall reads.
Sweater Pillow DIY: Transform old sweaters into cozy throw pillows.
Hayride Adventure: Enjoy a hayride through scenic fall landscapes.
Fall-Themed Charcuterie: Create a fall-inspired charcuterie board with seasonal flavors.
Warm Oatmeal Breakfasts: Start your day with comforting, warm oatmeal topped with fall fruits.
Golden Hour Photography: Capture the golden hues of fall during the magic hour of sunset.
DIY Scented Sachets: Make scented sachets with fall spices for your drawers or closets.
Autumnal Origami: Try your hand at autumn-themed origami creations.
Fall Flickering Lights: Decorate with string lights to create a cozy, flickering ambiance.
Leaf Rubbing Art: Collect leaves and create beautiful leaf rubbing art with crayons and paper.
Hot Stone Massage: Experience the soothing warmth of a hot stone massage.
Pumpkin Spice Latte Tasting: Sample various pumpkin spice lattes to find your favorite.
Autumnal Wine Tasting: Explore fall wines and pair them with seasonal cheeses.
Sunset Picnic: Pack a picnic and enjoy it as the sun sets, painting the sky in warm hues.
Fall-Themed Crossword Puzzles: Engage your mind with crossword puzzles featuring autumn words.
DIY Apple Candles: Hollow out apples to create charming, fragrant candles.
Fall-Inspired Art Classes: Take art classes focused on capturing the beauty of fall.
Woodland Meditation: Practice meditation in a serene woodland setting.
Sunflower Fields Visit: Wander through sunflower fields and bask in their golden glow.
Fall Scented Playdough: Make homemade playdough with fall scents for a sensory experience.
Foggy Morning Walks: Experience the mystical beauty of foggy fall mornings during walks.
Maple Syrup Tasting: Sample different varieties of maple syrup and discover their unique flavors.
Leaf Shadows: Use leaves to create beautiful shadow patterns on walls or sidewalks.
Pumpkin Seed Roasting: Roast pumpkin seeds with various seasonings for a tasty snack.
Fall-Themed Haiku Writing: Express the essence of fall through the art of haiku.
DIY Gratitude Tree: Create a gratitude tree by hanging notes of gratitude on branches.
Autumnal Astronomy: Learn about the astronomical events occurring in the fall sky.
Apple Cider Donut Baking: Bake your own apple cider donuts for a delicious treat.
Spa Day at Home: Treat yourself to a DIY spa day with facemasks, scrubs, and relaxation.
Forest Hammock Reading: Read your favorite book while swaying gently in a forest hammock.
Fall Equinox Celebration: Mark the fall equinox with a special ritual or gathering.
Foliage Sketching: Sketch the beautiful fall foliage in parks or gardens.
Cranberry Sauce Making: Make your own cranberry sauce for the perfect fall condiment.
Fall-Themed Memory Jar: Create a jar filled with notes of your favorite fall memories.
Flannel Fashion Show: Have a fun fashion show featuring your favorite fall flannels.
Fall-Themed Watercolor Painting: Explore watercolor painting with fall as your inspiration.
Pumpkin Patch Photography: Capture the charm of pumpkin patches through photography.
DIY Pine Cone Decorations: Turn pine cones into charming decorations for your home.
Chestnut Roasting: Roast chestnuts over an open fire or in the oven for a seasonal snack.
Rainy Day Window Watching: Snuggle up and watch the raindrops race down your window.
Fall Harvest Feast: Host a feast with dishes made from the fall harvest.
Thanksgiving Tree: Decorate a tree with thankful notes in preparation for Thanksgiving.
Autumn Stargazing Picnic: Pack a blanket, some warm drinks, and cozy layers for an evening of stargazing. Find a quiet spot away from city lights and immerse yourself in the beauty of the night sky during the fall season.
Fall-inspired Digital Detox: Designate a day to unplug from screens and immerse yourself in the sights and sounds of fall. Use this time to reconnect with nature, read a physical book, or engage in face-to-face conversations.
Farm-to-Table Cooking Class: Join a local farm-to-table cooking class to learn how to prepare delicious meals using fresh, seasonal produce. Connect with the community and savor the flavors of autumn.
Gratitude Scavenger Hunt: Create a gratitude scavenger hunt where you actively seek out and appreciate the small joys of fall—whether it's the sound of rustling leaves, the aroma of pumpkin spice, or the warmth of a cozy sweater.
Foliage-inspired Art Therapy: Collect fallen leaves and use them as inspiration for an art therapy session. Create paintings, collages, or sketches that reflect the colors and patterns of autumn.
Fall Herb Gardening: Plant a small herb garden with fall herbs like rosemary, sage, and thyme. Enjoy the process of nurturing the plants and later use the herbs in your fall recipes.
Outdoor Yoga Retreat: Attend an outdoor yoga retreat set against the backdrop of autumn landscapes. Immerse yourself in the serenity of nature while rejuvenating your mind and body.
Autumn Moonlit Bike Ride: Take a leisurely bike ride under the moonlight, exploring quiet streets or nearby trails. The crisp air and moonlit scenery create a magical atmosphere.
Fall Scented Playful Bath Bombs: Create your own fall-scented bath bombs for a playful and aromatic self-care experience. Enjoy a fizzy and fragrant bath to unwind and relax.
Pumpkin Spice Aromatherapy: Incorporate pumpkin spice aromatherapy into your self-care routine. Whether through essential oils, candles, or diffusers, let the warm and comforting scent envelop your space.
Fall Mindfulness Meditation Walk: Practice mindfulness during a slow, intentional walk in a park or nature reserve. Pay attention to the colors, textures, and sounds of fall, grounding yourself in the present moment.