Summer Bucket List For Introverts: (75+ Ideas For Solitude and Serenity)
Introverts, often misunderstood and labeled as shy or unsociable, are individuals who thrive in solitude and gain energy from introspection. They possess unique qualities and preferences that make them distinct from extroverts. Introversion is not a flaw but rather a valuable characteristic that contributes to the diversity of human personalities.
Introverts cherish their alone time, finding solace in quiet environments where they can recharge their mental batteries. They are introspective and tend to have a rich inner world, deeply exploring their thoughts, ideas, and creativity. Social interactions can be draining for introverts, but they excel in deep, meaningful one-on-one connections.
During the summer months, when social expectations and gatherings increase, introverts may find themselves yearning for activities that align with their temperament. Thus, the concept of a "Summer Bucket List for Introverts" was born. This unique list offers a variety of enjoyable and fulfilling experiences for introverts to make the most of their summer while honoring their need for solitude.
The Summer Bucket List for Introverts embraces activities that allow them to reconnect with themselves and the world around them. It includes options such as immersing oneself in a good book under the shade of a tree, exploring local parks or nature trails, indulging in a creative hobby like painting or writing, attending a quiet outdoor yoga or meditation class, or taking solitary walks on serene beaches.
For introverts who seek adventure, the list also suggests solo camping trips or visiting museums during weekdays when they are less crowded. It encourages introverts to engage in self-reflection and personal growth activities, like journaling, setting goals, or learning a new skill at their own pace.
The Summer Bucket List for Introverts aims to empower introverted individuals to embrace and celebrate their unique qualities, reminding them that their preferences and needs are valid. It encourages introverts to prioritize self-care, recharge their energy, and create memorable experiences that align with their temperament.
By following this tailored bucket list, introverts can ensure their summer is filled with meaningful self-discovery, introspection, and personal fulfillment. It allows them to savor the season while staying true to themselves and nurturing their inner world.
Summer Bucket List For Introverts: (75+ Ideas For Solitude and Serenity)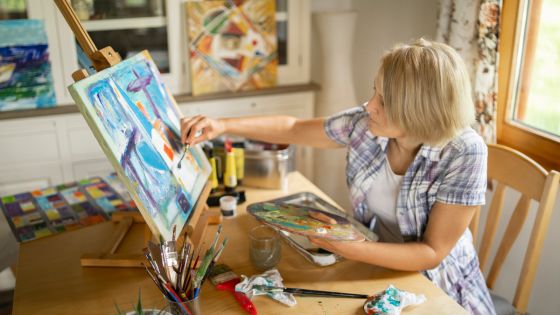 Take solitary nature walks: Explore local parks, nature trails, or botanical gardens. Immerse yourself in the beauty of nature, enjoying the peace and tranquility that it offers.
Start a personal journal: Dedicate time to reflect on your thoughts, feelings, and experiences. Journaling can be a therapeutic and introspective activity that allows you to gain clarity and self-awareness.
Attend a quiet outdoor yoga or meditation class: Engage in mindful practices that promote relaxation and inner peace. Look for classes or workshops held in serene outdoor settings, where you can connect with your body and mind.
Explore a new hobby: Dive into a creative pursuit that interests you. Whether it's painting, photography, writing, or playing a musical instrument, indulge in activities that ignite your passion and allow for self-expression.
Host a cozy movie or book night: Create a comfortable and inviting space at home where you can enjoy your favorite films or delve into captivating books. Pair it with your favorite snacks and beverages for a delightful evening.
Plan a solo camping trip: Escape to the great outdoors and embark on a camping adventure alone. Spend time in nature, go hiking, stargaze, and relish the simplicity and solitude of the wilderness.
Attend a workshop or class of interest: Look for seminars, workshops, or online courses that align with your interests and allow you to learn and grow at your own pace. Topics can range from art and crafts to personal development and wellness.
Create a personalized summer reading list: Curate a collection of books that you've been meaning to read. Set aside dedicated time each day to immerse yourself in these literary worlds and expand your knowledge.
Visit a museum or art gallery during off-peak hours: Explore cultural institutions when they are less crowded, such as weekdays or early mornings. Delight in the artworks, exhibits, and artifacts at your own pace, relishing the serenity of the experience.
Embrace the joy of solitude: Don't be afraid to spend quality time alone. Engage in activities that bring you joy and recharge your energy, whether it's taking long baths, enjoying a picnic by yourself, or simply savoring a cup of coffee in a peaceful café.
Explore local botanical gardens and capture the beauty through photography.
Take a leisurely bike ride through scenic routes or quiet neighborhoods.
Have a solo picnic in a picturesque park or by a serene lake.
Start a DIY project or craft that allows for creative expression.
Have a self-care day with face masks, bubble baths, and relaxation.
Attend a virtual workshop or webinar on a topic that interests you.
Volunteer for a cause or organization that resonates with your values.
Try out a new recipe and enjoy a homemade feast.
Go on a scenic drive to admire natural landscapes and breathtaking views.
Take a day trip to a nearby town or city and explore its hidden gems.
Create a vision board to visualize your goals and aspirations.
Attend a local farmer's market and savor fresh produce.
Have a movie marathon of your favorite films or binge-watch a new series.
Explore your creativity through pottery or ceramics classes.
Take up gardening and cultivate your own indoor or outdoor plants.

Write and send heartfelt letters to friends or family members.
Try out a new form of exercise like tai chi, Pilates, or dance.
Explore art therapy by engaging in coloring books or painting.
Attend a virtual book club or join an online reading community.
Have a backyard stargazing night and learn about constellations.
Spend a day at a local library, indulging in your favorite genre of books.
Take a scenic hike in a national park or nature reserve.
Host a board game night with friends or family members.
Explore local coffee shops and enjoy a peaceful cup of coffee or tea.
Attend a virtual concert or music festival from the comfort of your home.
Set up a bird feeder and observe the colorful visitors in your backyard.
Create a scrapbook of your favorite memories and experiences.
Participate in a virtual cooking or baking class to enhance your culinary skills.
Take a day trip to a beach or lake and enjoy the calming sounds of water.
Learn a new language through online courses or language learning apps.
Have a solo dance party at home with your favorite music.
Visit an art supply store and try out a new artistic medium.
Attend a virtual lecture or TED Talk on a topic that intrigues you.
Set up a cozy reading nook in your home and get lost in a good book.
Start a gratitude journal and write down things you're thankful for each day.
Take a digital detox day and spend time away from screens and technology.
Write a short story or poem and unleash your inner writer.
Attend a local theater performance or watch a play online.
Take up yoga or meditation to cultivate mindfulness and inner calm.
Explore your city's museums or art galleries during off-peak hours.
Create a summer playlist of your favorite songs and enjoy them on relaxing walks.
Explore new hiking trails and challenge yourself with longer routes.
Set up a backyard camping experience complete with a tent and stargazing.
Attend virtual workshops on personal development and self-improvement.
Take up calligraphy or hand-lettering as a new artistic endeavor.
Explore virtual museum tours of famous museums around the world.
Start a small indoor herb garden and enjoy fresh herbs in your cooking.
Create a cozy indoor reading corner with fairy lights and comfy pillows.
Try out a new form of meditation, such as guided or walking meditation.
Reflect on your past experiences and set intentions for the upcoming months.

Explore local art festivals or outdoor art installations in your area.
Take up a summer photography project, capturing the essence of the season.
Try your hand at indoor gardening by growing herbs or succulents.
Attend a virtual workshop or class on mindfulness or stress management.
Take a scenic train ride or plan a solo road trip to a nearby destination.
Create a self-care spa day at home, complete with facials, massages, and aromatherapy.
Learn a musical instrument or practice playing one you already know.
Start a blog or personal website to share your thoughts and experiences.
Have a DIY movie night by creating your own outdoor cinema with a projector.
Take up a summer fitness challenge, like completing a certain number of daily steps.
Learn to make homemade ice cream or experiment with unique flavors.
Attend a virtual dance or Zumba class to stay active while having fun.
Engage in a mindful painting session using watercolors or acrylics.
Volunteer at a local animal shelter or rescue organization.
Try out different forms of meditation, such as walking meditation or body scan meditation.
Take a scenic boat or kayak tour on a nearby river or lake.
Explore local farmers' markets and experiment with creating seasonal recipes.
Have a solo beach day, complete with a good book, sunscreen, and a picnic.
Attend virtual concerts or music festivals of your favorite artists.
Create a summer-inspired playlist and share it with friends or family.
Related Posts
55 Things To Do When Bored At Home
10 Best Self-Care Ideas For Busy Moms
101 Self-Care Ideas To Boost Your Mood And Feel Happy