Deyga Rose Glow Serum Review:
As winter approaches I start to feel the stretchiness in my skin as it starts to become dry. I have a normal skin type, but still, it tends to become scaly and dry during winters. I have to keep going on moisturizers and cold cream throughout the day. And it becomes a messy affair for all of us.
Mumbai doesn't have harsh winters but it is the season that we prefer traveling to the Northern and North-eastern parts of India to witness the serene beauty of nature. And being prepared for the harsh winters of these parts of the country becomes a must-do for all of us as a family.
I was looking for a skin solution that can prevent dryness rather than heal it later.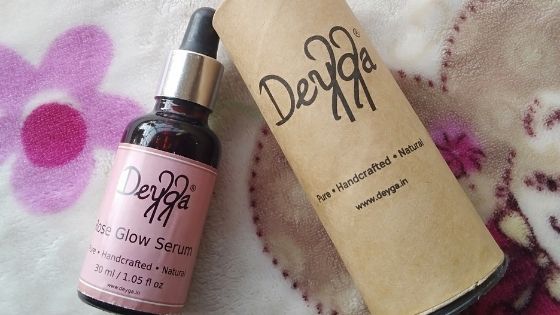 Deyga Rose Glow Serum Review
Deyga Rose Glow Serum came as a wonderful surprise to me this winter. I personally prefer things that are free of toxic elements and are cruelty-free too. As soon as I opened the tiny bottle, its pleasant aroma pleased my mind, body, and soul. I started using it every day before going to bed. They have mentioned the instructions to use this beauty serum.
Deyga Rose Glow Serum – My Perfect Skincare Partner
What are the benefits of rose serum?
I started seeing a visible glow after using it for more than ten days. Deyga rose glow serum, which is non-greasy and lightweight, boosts the glow of your skin. This natural rose oil, almond oil, and saffron face mask lighten and brighten the skin!
This serum not only moisturizes the skin but also rejuvenates it with its anti-aging properties. Having antioxidant content in rose helps skin retain its youthful appearance and reduce signs of aging.
Ingredients in Deyga Rose Glow Serum and Their Benefits
Deyga Rose Glow serum is infused with all the must-have oils for skincare that add the goodness of nature to your skin.
Rosehip Oil –
Rosehip oil is great for skin regeneration because it is full of essential fatty acids and antioxidants. As a remedy for wound healing, scar reduction, as well as fine lines and wrinkles, it's not surprising that the oil has been used for centuries.
Almond Oil – 
Almond oil comes with several benefits for the skin. It improves skin complexion and tone and also restores the moisture of the skin.
Saffron –


The vitamin and antioxidant content in saffron benefits the skin. Saffron has anti-inflammatory properties and soothes the skin. In addition, it reduces inflammation. This spice also has antifungal properties that can be used to treat acne.



Vitamin E Oil –


You can moisturize and nourish your skin with vitamin E oil. Vitamin E oil improves your skin's luster and makes it smooth. Besides reducing hyperpigmentation and wrinkles, it is also known to improve skin health.



Rose Essential Oil –


Rose Oil has nourishing properties that promote the appearance of healthy skin. Your complexion can appear brighter, bouncy, and more radiant after using this essential oil.



Jojoba Oil –


The healing properties of jojoba oil make it effective in treating a number of skin conditions, including acne, psoriasis, and eczema.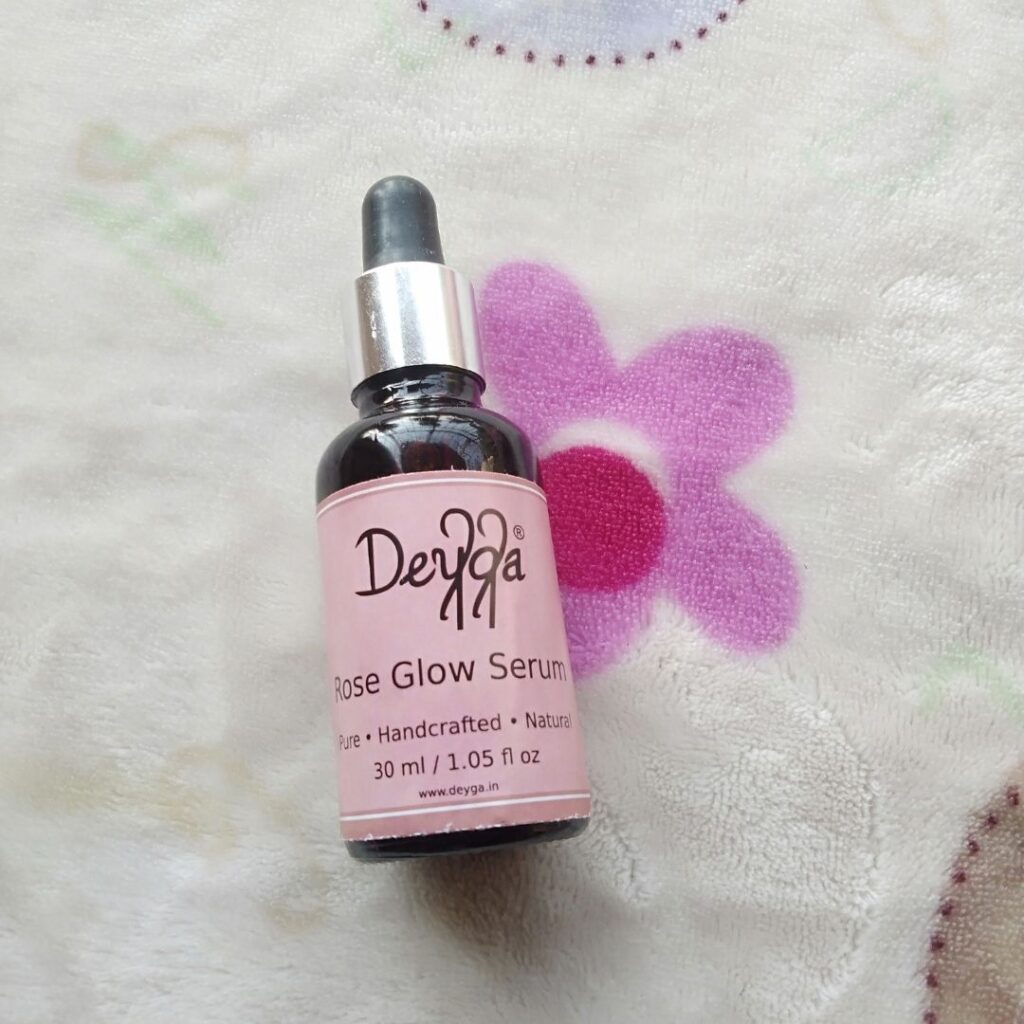 How do you use Deyga Rose Glow serum?
After cleansing and toning your face, apply 3-4 drops of rose glow serum and massage the face. The serum should be kept overnight for better and visible results.
Deyga Rose Glow Serum Review
Deyga products come with a promise of being natural benefits of every ingredient added to their products. Added with no artificial colors or fragrances, these products have become an integral part of our lifestyle.
According to Deyga, organic care is best for your body. The effects are enhanced by combining each particle by hand and offering you a sense of connectedness to the earth. Every product they craft is made using raw, natural, and organic materials.