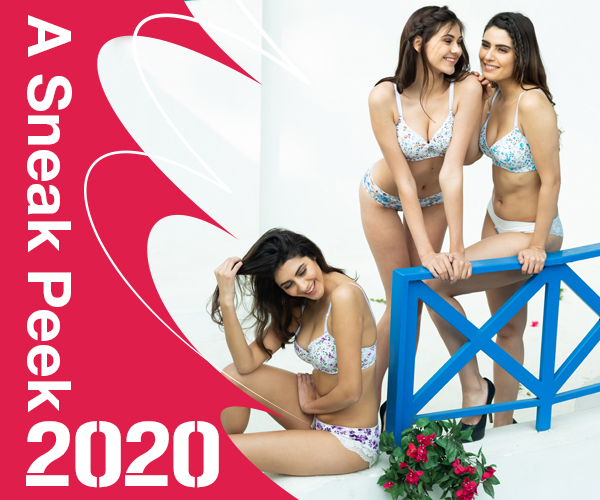 2020 is the year of wearing lingerie as outerwear! Yes! You heard it right.  So, ladies are you ready to layer up your outfit with lingerie? That depends on what type of lingerie unless it in on a runway right? Don't worry we can give you a sneak peek of upcoming lingerie for the year 2020 for you to make the decision.  Get ready to thrill yourself because there are some unique pieces heading to reach the market soon to rock the year 2020 with unforeseen finesse and texture. It is always better to keep an eye on the upcoming trends especially before making a new purchase.
90's Push up Balconettes are in to transform you into a femme fatale!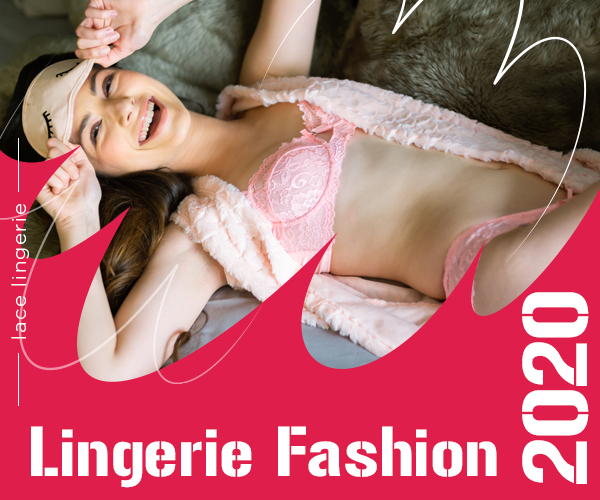 This usually happens when the fashion industry decides to wake up the fizgig in you. Tremendous combination of lace and ever sexy Balconette style is a killer. The seamless (seamless cups) bras will explicitly expose your well contoured curves.
Nighties may comeback-with an interesting twist!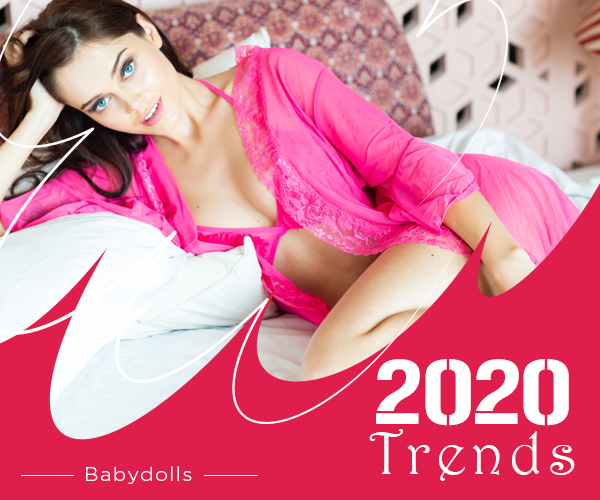 When it comes to nightwear the choices are many. The SS2020 Runways had one thing in common as a pattern with deep v neck plunging till waistline.  Pretty satin ribbon waistband and halter neck style were common in babydolls and expect your 2020 nightwear with fine sheer fabric, satin with fine details of lace and embroidery adjacent to the hemlines. Deep V neck and scalloped edges are mandatory.
Design Details
You will get to see the finest form of design details in your 2020 lingerie.  Bra and panties made with delicate net or organza featuring detailed embroidery of floral and leaf pattern will offer you the most feminine lingerie experience.
Change your favorite colors to pastels!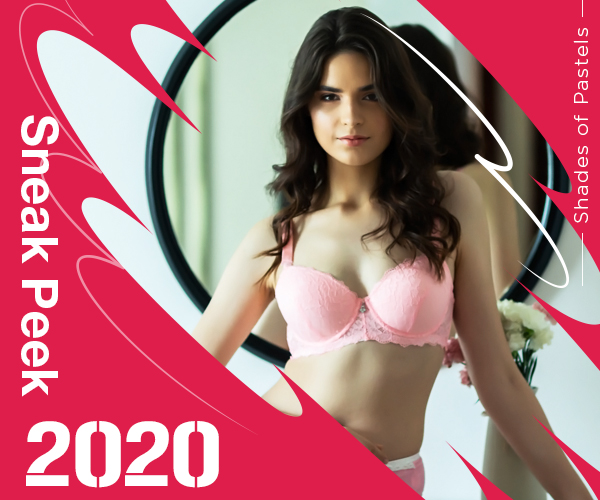 2020 lingerie will emphasize on the mood of warm summer days with sparkling shades of coral, pink, berry and a gleam of metallic colors. This will make you experiment with something that you have never tried.
All that contours!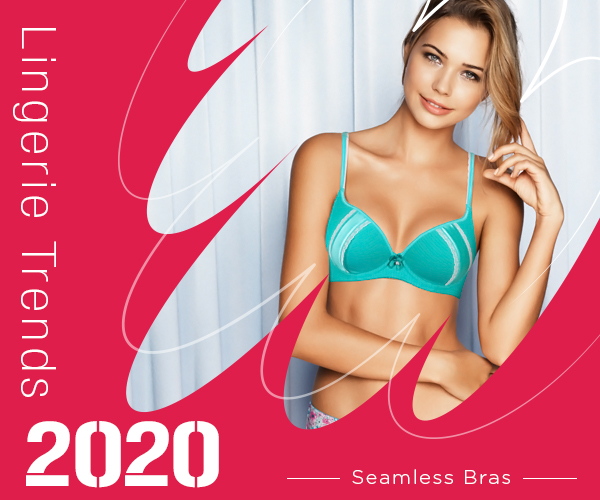 2020 lingerie aims to create more contouring so as to serve its very purpose of making you look curvaceous even in delicate lingerie made of lace or satin.
Sheer is the Mantra of lingerie fashion 2020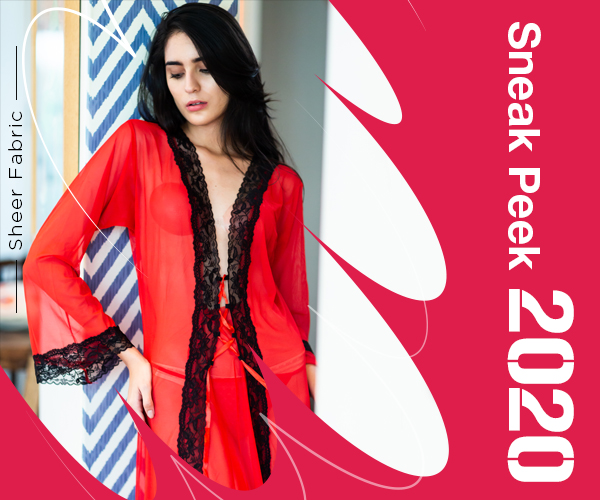 The type of fabric plays an important role for any apparel. Sheer fabric translates into fineness, stretchy, flowy and flouncy and makes you look ultra-feminine.
Teddies…more of them!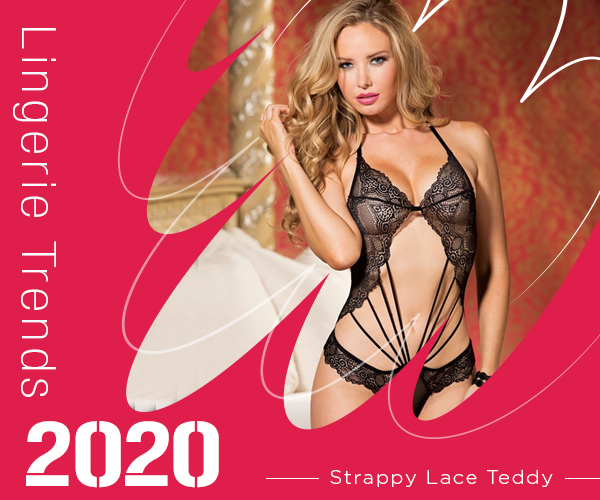 Halter neck teddy with deep v cut halter neck, lace paneled teddy, bodysuits with garter belts, teddy with keyhole neck, high neck teddy, strappy back teddy…that's a lot of teddy.
Go Seamless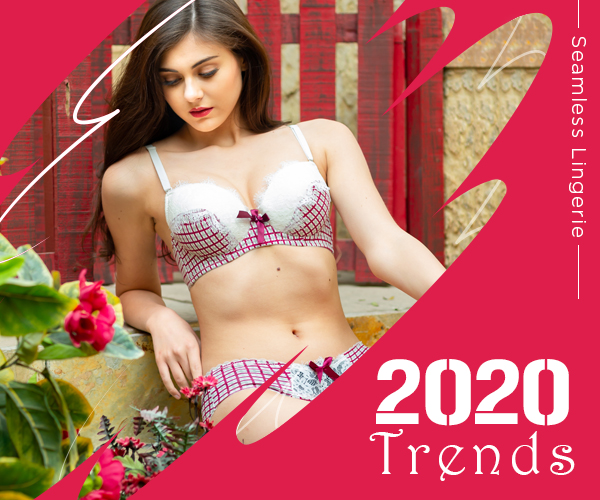 The lingerie fashion advances with one aim which is to provide the most comfortable intimate wear to women.  We can say that seamless lingerie is one of the milestones of lingerie fashion history. Seamless lingerie not only makes you stay comfortable but also creates a smooth silhouette.
24X7 Athleisure pieces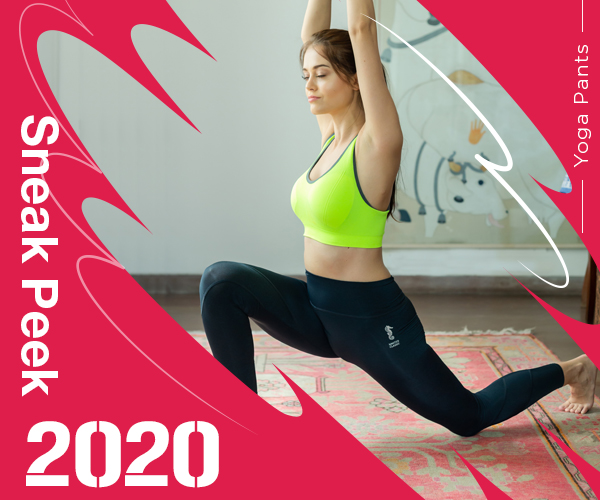 Athleisure has made a great impact starting from the runway to street style. These are beautifully crafted sports wear in which fashion meets function.  Athleisure includes sports bra, tights, yoga pants which are made trendy, chic and comfortable. You can slip into them on the go still able to look stylish. The good news is that the market will be flooded with beautifully crafted sports+leisure lingerie in the coming year.
Take away
2020 lingerie will make women around the world look more feminine while staying more comfortable. The fine details and embellishments are given more importance and elaborately crafted.  Panties and bras may feature elegant cutout design details. Delicate embroidery floral patterns in pastels are the most awaited lingerie pieces for every fashionable woman.  2020 is the year of cleavage party as deep v neck style is incorporated in the lingerie like teddies, bodysuits, camibras, and babydolls on the runway. Nude bras and panties are to stay and do a fine job as always. Finally, while there are a lot of exciting features that we can expect from 2020 lingerie, the best thing about them is the consideration for women's comfort without compromising on making them look perfectly sexy in their own body.