How To Reset Your Life – 25 Ways To Reset Your Life Now
Whether in your professional or personal life, you are confident that something needs to change. But you are finding it difficult to understand.
Sometimes you feel like you can't move forward because one or more areas of your life have completely gone off the rails. It is possible to reset your life anytime, including your work, relationships, and self.
You offer yourself a brand-new start, a blank canvas to start again with your efforts; it frees your mind of all the unfinished tasks, taxing diversions, and vexing questions in life.
Do you feel stuck or exhausted? Everybody experiences periods of exhaustion from life, and the majority of causes include working excessive hours, mental blockages, or even boredom from the daily grind. Having a reset day schedule occasionally is the most incredible option in situations like this!
How To Reset Your Life – Ultimate Reset Day Routine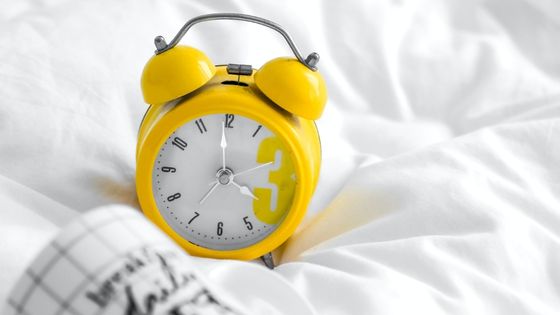 How To Reset My Life? It's not easy to reset a troubled life. You may have to take some extra steps to get back to a good routine in life. But it's not impossible too. Go slow, take small steps and achieve the tiniest milestones; you can reset your life for your betterment.
Here are a few ways to reset your life and become a better version of yourself:
Change the Surrounding
The outer world can ruin your day and make you feel low for no reason. Changing surroundings may help you get better in your life. Here are a few steps to improve your surroundings:
Declutter all the clutter around you and make space for new good vibes.

Dust clean all the surfaces and make room for happiness around you.

Open the windows, let the natural sunlight enter the house, and elevate your health and mood.

Add some 

refreshing house plants

 to boost your mood along with home decor.

If your walls have become dull, apply new paint to them. Add some fresh color hues to elevate the mood.

Plain walls may look extra bland and monotonous. All some 

stunning wall art

 to upgrade the style quotient of your house.
Amazon Recommendations
Enjoy Little Things
Happiness doesn't rely on enormous things. Enjoy little things that spark joy in your life. Have a pet, take walks, live a slow life, or relax in a bathtub; enjoying the tiniest things may add charm to your life and help you reset your life for a new and better one.
Pamper Yourself
People often underestimate self-pampering and self-love. Love yourself first, and you'll be able to love everything around you. Pamper yourself with a home spa, a pleasing aroma candle, and some me time. An excellent aromatic candle and soothing music will help you feel better instantly. Adding a cup of hot cocoa is an additional mood booster for sure.
Amazon Recommendations
What Does Reset Day Mean?
That day is known as a reset day when you take a day off from work during the week to organize your life. You'll need a day off to implement it entirely, but considering that more than half of Americans don't use all of their annual leave, you presumably have some left over. While it could seem like a short-term loss, the changes it will make to your life will result in a long-term benefit.
It's an opportunity to start over without making significant changes on Reset Day! Combining the simplest things can help you get out of a slump or get over exhaustion. You set aside a day to complete all the tasks that will help you get your life back in order.
How do I reset my morning routine? How To Reset Your Life?
Sleep well
Your body needs a good night's sleep the night before; sleep well. A good night's sleep will help you wake up fresh and have a great morning routine. Try to refrain from using computers or mobile devices in bed. The brightness of the screen and the connection to your job or social life will interfere with your brain's ability to wind down before bed.
Note the Tasks to Do a Night Before
Preparing for the next day on the previous night is good. Note the Things to Do Next Day on a paper or a digital planner. Prioritize their urgency to do. Don't overwhelm yourself with hundreds of things to do in a day. Start with a short list and slowly, you can build your efficiency with time management and take up additional tasks every day.
Wake up Early
If you wake up by 7 am daily, prepone your alarm for 6:30 am. Slowly start preponing the time to reach your desired wake-up time. It can be 4 am or 5 am for many. But it not necessarily is same for everyone. Note down the tasks to do the night before. And schedule your wake-up time accordingly.
Add a Morning Workout
There are several benefits of exercising in the morning. Morning work boosts your energy and keeps you active throughout the day. You may also experience enhanced mental clarity. And morning exercise will improve your mood too.
Set a specific time for a workout in the morning to reset your life now.
Have a Great Breakfast
Breakfast is an integral part of your diet. It is the most important meal of the day. You wake up in the morning after an overnight fasting period. Hence, an excellent healthy breakfast becomes necessary to break the fast and feel rejuvenated again.
If you have been skipping breakfast for a long time, reset your morning routine with a healthy breakfast habit. Replenish your body with a breakfast filled with nutrition to help your body and mind stay healthy and happy.
Build Good Habits
Good habits take time to settle. Don't be too harsh on yourself. Take some time to build good habits that will last longer than impulsive ones and tend to break easily. Take one thing at a time and work on the new practice. Eventually, a new habit will emerge in your routine, and you can adopt new ones slowly and steadily. Get slow and consistent to reset your life like a pro.
Final Thoughts on "How To Reset Your Life – 25 Ways To Reset Your Life Now"
Sometimes it seems impossible to move on since your life has turned upside down in one or more areas. Your life, including your job, relationships, and self, can be reset anytime.
It frees your mind of all the unfinished jobs, burdensome distractions, and vexing questions in life. You give yourself a fresh start, a blank canvas to start over with your efforts.
These are some strategies for resetting your life. Everybody resets their lives differently. The most important thing is to act in your own best interests.
Setting aside one day each month to organize your life and stay in touch with yourself is lovely. I hope these are useful and you know better how to reset your life.
READ MORE
Self-Love Quotes to Enrich Your Self Esteem