Self Love Quotes to Enrich Your Self Esteem
Nothing motivates you to love yourself more than reading self-love quotes that make you feel worthy and enrich your self-esteem. We love everything around us and spread positivity and smile, but forget to see within. The inner child needs some self-love too.
Whenever you feel the need for a booster element for your self-love these Top Self Love Quotes will do the job.
Self Love Quotes to Enrich Your Self Esteem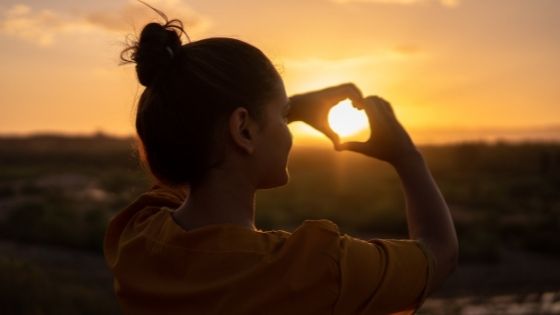 1 "We accept the love we think we deserve." – Stephen Chbosky
2 "Love yourself enough to set boundaries. Your time and energy are precious. You get to choose how you use it. You teach people how to treat you by deciding what you will and won't accept." – Anna Taylor
3 "If you have the ability to love, love yourself first." – Charles Bukowski
4 "To laugh at yourself is to love yourself." – Mickey Mouse
5 "A person learns how to love himself through the simple acts of loving and being loved by someone else." – Haruki Murakami
6 "To love oneself is the beginning of a life-long romance." – Oscar Wilde
7 "Owning our story and loving ourselves through that process is the bravest thing that we'll ever do." – Brené Brown
8 "You yourself, as much as anybody in the entire universe, deserve your love and affection." – Buddha
9 "When you say 'yes' to others make sure you are not saying 'no' to yourself." – Paulo Coelho
10 "To fall in love with yourself is the first secret to happiness." – Robert Morley
Self Inspirational Quotes
11 "Love yourself first and everything else falls into line. You really have to love yourself to get anything done in this world." – Lucille Ball
12 "Forgiveness isn't just the absence of anger. I think it's also the presence of self-love when you actually begin to value yourself." – Tara Westover
13 "You have to believe in yourself when no one else does – that makes you a winner right here." – Venus Williams
14 "Friendship with oneself is all-important because without it one cannot be friends with anyone else in the world." – Eleanor Roosevelt
15 "Accepting yourself only as long as you look a certain way isn't self-love, it's self-destruction." – Laci Green
16 "No other love no matter how genuine it is, can fulfill one's heart better than unconditional self-love." – Edmond Mbiaka
17 "Always believe that something wonderful is about to happen." – Unknown
18 "My mother told me to be a lady. And for her, that meant be your own person, be independent." – Ruth Bader Ginsburg
19 "Love yourself unconditionally, just as you love those closest to you despite their faults." – Les Brown
20 "Don't forget to tell yourself positive things daily! You must love yourself internally to glow externally." – Hannah Bronfman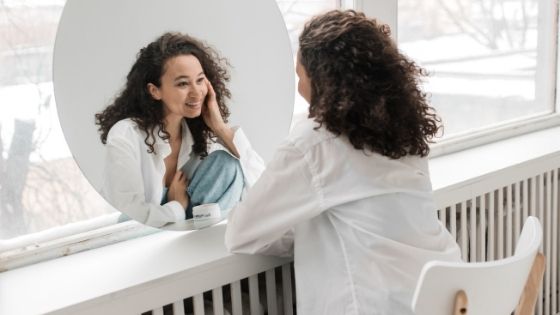 Self-Love Quotes For Girl
21 "Tell yourself how wonderful you are, how great you are. Tell yourself how much you love yourself." – Don Miguel Ruiz
22 "Love yourself first and everything else falls into line. You really have to love yourself to get anything done in this world." – Lucille Ball
23 "Almost everything will work again if you unplug it for a few minutes, including you." – Anne Lamott
24 "Scarcity of self-value cannot be remedied by money, recognition, affection, attention or influence." – Gary Zukav
25 "Self-love is an ocean and your heart is a vessel. Make it full, and any excess will spill over into the lives of the people you hold dear. But you must come first." – Beau Taplin
26 "You've got to love yourself first. You've got to be okay on your own before you can be okay with somebody else." – Jennifer Lopez
27 "Loving yourself isn't vanity; it's sanity." – Katrina Mayer
28 "Accept yourself, love yourself, and keep moving forward. If you want to fly, you have to give up what weighs you down." – Roy T. Bennett
29 "Sometimes you need to take a break from everyone and spend time alone, to experience, appreciate and love yourself." – Robert Tew
30 "Just do what works for you, because there will always be somebody who thinks differently." – Michelle Obama
Quotes About Self-Love And Respect
31 "It's really about changing the conversation. It's not about perfection. It's about purpose. We have to care about our bodies and what we put in them. Women have to take the time to focus on our mental health—take time for self, for the spiritual, without feeling guilty or selfish. The world will see you the way you see you, and treat you the way you treat yourself." – Beyoncé
32 "Being honest with who you are is a superpower. The more honest you are with yourself, the less anyone else can hurt you." – Matthew Kobach
33 "It is only when you have mastered the art of loving yourself that you can truly love others. It is only when you have opened your own heart that you can touch the heart of others." – Robin Sharma
34 "To love yourself right now, just as you are, is to give yourself heaven. Don't wait until you die. If you wait, you die now. If you love, you live now." – Alan Cohen
35 "It's all about falling in love with yourself and sharing that love with someone who appreciates you, rather than looking for love to compensate for a self-love deficit." – Eartha Kitt
36 "Our self-respect tracks our choices. Every time we act in harmony with our authentic self and our heart, we earn our respect. It is that simple. Every choice matters." – Dan Coppersmith
37 "One of the most important things you can accomplish is just being yourself." – Dwayne "The Rock" Johnson
38 "If you have no confidence in self, you are twice defeated in the race of life." – Marcus Garvey
39 "If you're searching for that one person that will change your life, take a look in the mirror." – Roman Price
40 "When you recover or discover something that nourishes your soul and brings joy, care enough about yourself to make room for it in your life." – Jean Shinoda Bolen
Quotes About Self-Love And Worth
41 "You're always with yourself, so you might as well enjoy the company." – Diane Von Furstenberg
42 "If we give our children sound self-love, they will be able to deal with whatever life puts before them." – Bell Hooks
43 "Self-care is giving the world the best you instead of what's left of you." – Katie Reed
44 "Everyone of us needs to show how much we care for each other and, in the process, care for ourselves." – Princess Diana
45 "The Golden Rule is a two-way street: we should do unto ourselves as we do unto others."  – Rick Hanson
46 "Your self-worth grows when you fight for something you love." – Maxime Lagace
47 "Document the moments you feel most in love with yourself—what you're wearing, who you're around, what you're doing. Recreate and repeat." – Warsan Shire
48 "Put yourself first. Self-love is not selfish at all. It means that you're taking care of yourself." – Laurie Hernandez
49 "You change the world by being yourself." – Yoko Ono
50 "Beauty is when you can appreciate yourself. When you love yourself, that's when you're most beautiful." – Zoë Kravitz
Short Self-Love Quotes
51 "A positive attitude can really make dreams come true – it did for me." – David Bailey
52 "Keep taking time for yourself until you're you again." – Lalah Delia
53 "The most courageous act is still to think for yourself. Aloud." – Coco Chanel
54 "Respect yourself and others will respect you." – Confucius
55 "Knowing yourself is the beginning of all wisdom." – Aristotle
More Quotes To Get Inspired By
Independent Women Quotes To Empower You Everyday
Weight Loss Motivational Quotes To Keep You Going
40 Inspirational Quotes About Debt Payoff
Inspiring Quotes on Money (50 Wise Money Quotes)