VEGAN Valentine's Day Dessert Ideas – 33 Delicious Vegan Recipes
Love is in the air. And so you are falling in love with your cuppy cake again and again. Falling in anything is not as great as falling in love. It's a heavenly feeling altogether.
You would want to make every moment a special one for that special person. How can you skip the biggest day for lovers then? Valentine's Day is nearing and here we are with 33 Delicious Vegan Valentine's Day Desserts to help you make these moments the sweeter ones.
We understand your love for animals and being vegan. Hence, here we share the 33 Vegan Valentine's recipes for the most special day to celebrate with the love of your life.
33 Delicious Vegan Valentine's Day Desserts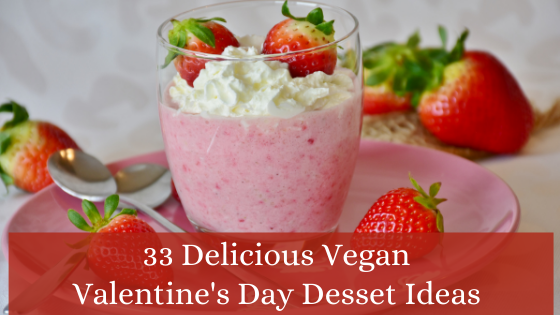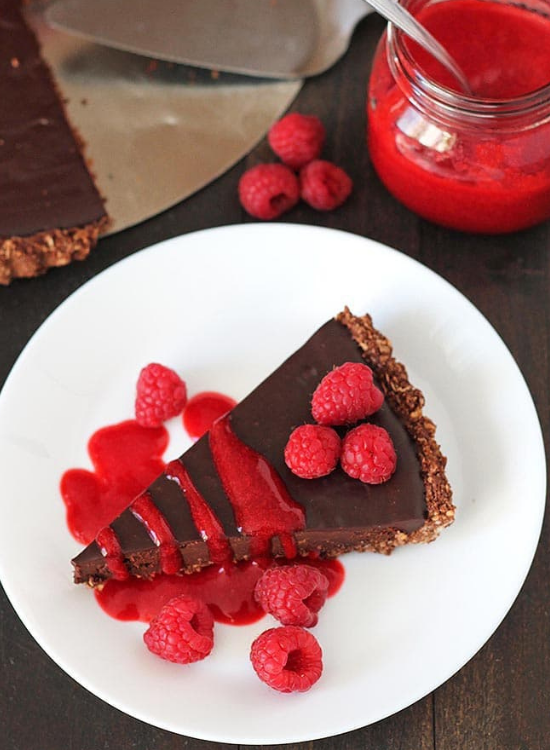 You'll impress your family and friends with this rich, vegan chocolate tart recipe. A delightful, show-stopping dessert that's free of gluten will satisfy any chocolate craving!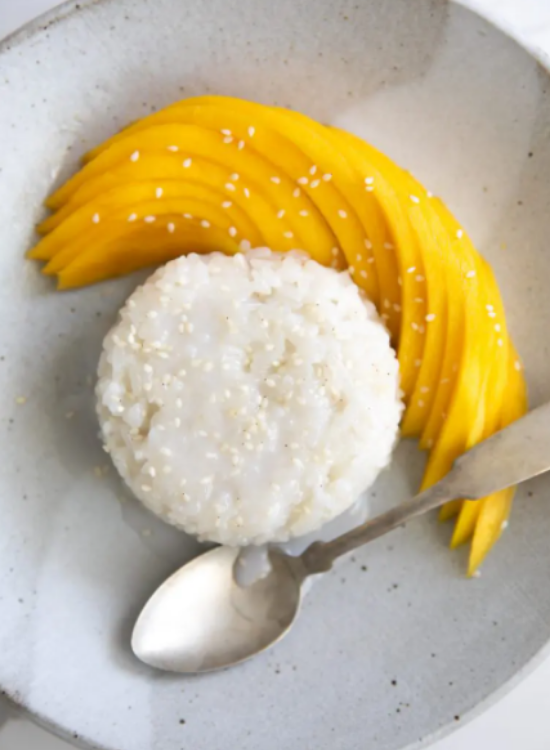 Mango Sticky Rice is the most beloved of all Thai desserts. Made with steamed glutinous sweet rice, sweetened coconut cream, and fresh seasonal mango, learn how easy it is to make khao niaow ma muang from home with this easy-to-follow recipe.
Easy vegan chocolate cheesecake with an oreo cookie crust and chocolate ganache sauce. No-bake and made without cashews. The perfect chocolate dessert for any occasion.
These keto peanut butter cups are easy, vegan, low carb, and incredibly easy to make. They require just a few low-carb ingredients that you undoubtedly already have in your pantry. Enjoy these 10-minute quick keto fudgy peanut butter fat bombs every time you want a healthy sugar-free dessert.
I was craving cake. Something rich but also fruity. A little bit decadent and a little bit fun. Enter in this delicious strawberry oreo cake. Vanilla cake layers packed full of Oreos and covered in the most divine whipped strawberry buttercream you'll ever eat. This vegan and gluten-free strawberry oreo cake will hit all the cake craving spots and then some!
Sparkle, they say is a girl's best friend. I'd like to double down on that and say those sparkle cookies, are in fact, a girl's best friend. Especially when they are these delicious melt-in-your-mouth gluten-free and vegan sparkle sugar cookies. Covered in crisp glittery sparkly sprinkles, these cookies are pure magic.
These coffee aquafaba meringues are sweet, crunchy, and full of coffee flavor. They taste just like regular meringues, you won't believe they are vegan!
This magical treat is chocolatey, rich, and indulgent, but made using wholesome ingredients that you might never guess were in there! It's not only vegan, but oil-free, gluten-free, and refined sugar-free, too. This dark chocolate hummus is the perfect way to satisfy your sweet tooth, but it's totally guilt-free!
The BEST Vegan Chocolate Cheesecake featuring crunchy, buttery, cookie crust with rich, creamy, velvety smooth, and super chocolatey cheesecake filling. This easy no-bake vegan cheesecake is quick to make and keeps for ages so you can prepare it well ahead of when entertaining. Directions for a scaled-down smaller version are also included for those not feeding a crowd. No one will have a clue this is vegan!
Easy vegan strawberry cupcakes packed with fresh strawberries and flavor. They are perfect for Valentine's Day or any time of the year!
Super easy and delicious Mini Heart Shaped Chocolate Cakes with no dye pink frosting!
These cheesecake stuffed strawberries are a delicious treat! Juicy berries filled with sweet cream cheese and a sprinkle of graham cracker crumbs make the perfect bite-sized dessert!
Chocolate Hummus is the perfect sweet, healthy snack and you won't believe how delicious it tastes with fruit, pretzels, and more.
A fun decorated heart-shaped cookie recipe for Valentine's! These Gluten-Free Valentine's Day Heart Cookies are vegan and allergy-free so everyone can enjoy! These delicious raspberry Linzer cookies are made from cut-out sugar cookie dough, raspberry jam, and decorated with dairy-free white chocolate and sprinkles!
Cheesecake is creamy and versatile. But, if you're lactose intolerant or even Vegan then a traditional Cheesecake just isn't in the cards. That's where this Dairy-Free Strawberry Cheesecake comes into play. It's made from a cashew base and it's delicious, creamy, and sweet! It will give any Cheesecake a run for its money!
These chocolate-filled strawberries are a simple, refined sugar-free treat for special occasions. They're a delicious little dairy-free (and vegan) addition to any sweet table. In addition to being refined sugar-free and vegan, this finger food dessert is also gluten-free, nut-free, and paleo diet-friendly. These would make a great school-safe snack for kids to share with their class on Valentine's Day.
These Vegan Vanilla Frosted Plum Cupcakes made from South African plums look so beautiful and are a great way to use some fresh plums. These vanilla plum cupcakes are the perfect sweet treat to make for a partner, family member, or simply just to treat yourself. They're honestly the fluffiest, most perfect vegan cupcakes!
These Vegan Chocolate Cupcakes are a chocolate lover's delight. Quickly and easily made from store cupboard ingredients, they are delicious, rich, and fudgy. They're also gluten-free!
This easy eggless chocolate mousse recipe is made without cream or eggs. It's super creamy and deliciously vegan.
This vegan key lime mousse recipe is for anyone who loves key lime pie, but cannot tolerate sweetened condensed milk. It's dairy-free, vegan, gluten-free, and amazingly delicious.
This velvety smooth Silken Tofu Chocolate Mousse is incredibly rich and creamy yet egg-free, dairy-free, gluten-free, and vegan. It's also made without cream or butter and much lower in fat than regular chocolate mousse recipes. The best part is that the basic recipe for this creamy chocolate mousse consists of only 3 ingredients and is ready in 15 minutes!
Easy vegan chocolate cheesecake made silky, creamy, and smooth! This no-bake cheesecake is made with cashews. It's refined-sugar-free, 100% natural, so easy to make, and absolutely delicious! Plus, it's gluten-free.
Our favorite dark chocolate sheet cake recipe is slathered with a rich chocolate frosting and dusted with a blanket of shredded coconut. A decadent and moist olive oil cake, no eggs, no dairy, and totally vegan. Makes a great birthday cake and it's ideal for bringing to a summer barbecue or holiday party.
The best ever vegan lemon olive oil cake with lemon curd, cream cheese frosting, lemon blueberry sauce, and fresh blackberries.
This easy to make, vegan tart has a simple press-in gluten-free crust filled with a silky chocolate ganache and topped with fresh raspberries. It's a show-stopper dessert that requires minimal work – perfect for Valentine's day or any other special occasion!
There are times that call for an unapologetically rich dessert, but an everyday kinda dessert is probably something a little lighter and a little healthier – just like this tart. Don't get me wrong; it looks fancy-schmancy, and with a filling of chocolate ganache it probably sounds pretty indulgent too. But – much like this fancy-looking chocolate pudding – it's actually SO EASY to make and also gluten-free, vegan, and refined sugar-free. Healthy-ish? I think we can call it that. Let's get into the (super-simple) steps to making this raspberry chocolate tart…
Inspired by the popular rose flavors of the Middle East, this rose syrup over sweet fruit is a wonderful way to end an already fabulous dinner party. Made ahead of time, this Black Fruit Salad is easy, fuss-free, and ever so stunning when served.
Rich, fudgy, and delicious, this Vegan Flourless Chocolate Cake is gluten-free and also kosher for Passover! Made with almond flour and two kinds of chocolate, this lush cake is the perfect feels-fancy dessert that's easy to make at home.
Sago pudding is so light and refreshing, we love the tropical flavors and chewy texture of the sago pearls. It's a gorgeous dessert that tastes amazing, the perfect end to a delicious meal!
From Plant-Based on a Budget: If you're looking for the ultimate healthy treat, then these chocolate-dipped strawberries should be first on your list! Fresh and decadent at the same time, this dessert is such a favorite for all ages. Kids and adults alike cannot pass at the opportunity of eating these.
These vegan chocolate truffles are super rich and decadent! The best part is that they are SO EASY to make, using only 3 ingredients! Get ready to indulge yourself with these chocolaty, velvety, vegan, bite-sized goodies!
Strawberry Banana Breakfast Muffins – No refined sugar & they're vegan & gluten-free. That makes them guilt-free, so you can enjoy one for breakfast or any time of day.
These vegan chocolate-covered strawberries are the perfect mix of indulgent and nutritious. They make a beautiful, elegant-looking edible gift for Valentine's day and can be decorated to your preference!
These Double Chocolate Chip Cookies are fudgy, chewy, and so chocolaty! They're made healthier with whole wheat flour, and are lower in sugar, compared to regular cookies. Just 8 ingredients are needed!