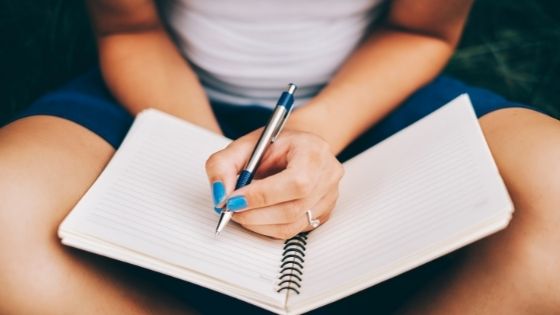 How Planning Your Day Can Help You Be More Productive?
How come some people seem to be able to achieve everything they desire within their scheduled time frame? Would you like to know why? Making plans isn't as hard as you think. Preparing for the day isn't as complicated as you may have thought.
One of the most important tips for planning your day is to make a plan. Time management can be improved by creating a daily schedule. This means you should do it every day.
Does planning your day make you more productive?
Yes, there are several benefits of planning your day. Having a plan makes you more proactive and productive.
It is much easier to concentrate on the most important things when you have a plan. Establishing a plan increases productivity, but it also helps a person feel accomplished and confident once the job is completed.
How does planning improve productivity?
How Planning Your Day Can Help You Be More Productive? If you plan things efficiently, you are able to reach your goals sooner than others. Planning makes you a more alert person and improves your focus on getting things done in the desired time frame.
As a result, planning improves your productivity and helps you complete your tasks faster.
Here are some of the best planners to be organized.
Why is it important to plan your day?
Being a full-time mom and a mompreneur I understand the importance of planning. I wouldn't have achieved this success if I had no plan in place. I start my day by planning a day. It is definitely a concrete reason to have a sorted life. Planning makes things perfect if you follow the plan religiously.
Plan your day ahead and you are sorted to focus on your goals for the day. As a result, daily planning makes the years much better than having no plans at all.
How does planning improve focus?
If you are a stay-at-home mom, a mompreneur, a solopreneur, a virtual assistant, or even a businesswoman, having a plan is necessary. Planning your tasks is the most important thing to do to have a successful life and career.  You will get more done if you make a clear plan for your day, so make the most of your time.
Planning helps you stay away from procrastination and keeps you at a bay from distracting things. A perfect plan is the Bible for every successful person. Planning helps you save a lot of time and makes you a better performer that focuses on his/her goals rather than just talking about them.
Does planning out your day help?
Yes, it is extremely important to plan out your day and it helps. Effective time management begins with planning. You can't feel organized or in control if you're not prepared. You can maximize your time and accomplish important things in your life by having a clear plan for your day.
You can stay focused when you have a day's plan rather than not having any.
Benefits of Planning Your Day
The benefits of planning your day are tremendous. But some of the most important are:
Planning your day boosts positivity
Planning your day boosts productivity
Planning your day makes you more and more organized every day
Planning your day helps you with a better time management
Planning your day helps you to stay healthy
Planning your day boosts your creativity
How To Plan Your Day For Success
Is it ever difficult for you to keep track of the days? Have you ever thought, "what did I actually accomplish during the day?"
If you are bad at planning your day, you can dramatically improve it with some tips and tricks.
Create a plan for you every day (Make it on the same day each morning, or better create it on the previous night)
Note down the important tasks to do every day (make a daily to-do list)
Plan same time for each day (use time blockers)
Prioritize your to-do list and complete the most important tasks first
Keep two or three high priority tasks on the top and make sure you complete them
Keep checking on your list to make sure things are on track
How do you plan your day-to-day life?
You can make an actionable plan by creating a daily to-do list, and working on it every hour. Time blocking is also an effective way to plan your day-to-day life precisely.
There are several ways to know How To Plan Your Day For Maximum Productivity. Hence, plan your day so that you are most productive.
Related Posts