Health Benefits Of Sesame Oil For A Healthy Lifestyle:
Benefits of Sesame Oil include improving skin and bone health, maintaining dental health, keeping heart healthy and so many other benefits sesame oil can provide you. Adding it to your diet or in the health care regimen moderately can help you gain many health benefits.
Sesame Seeds And Oil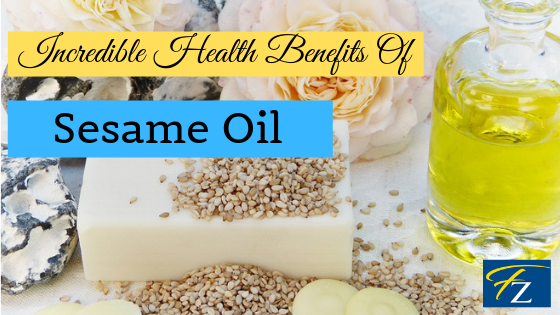 Sesame seeds are commonly used in many Indian dishes. Til ki chikki, laddu, or Gajjak are tempting must-haves during the winters in India. Sesame seeds are often added to sweet and savory Indian dishes. They are not only nutritious but also contain medicinal properties.
Sesame seeds are rich in calcium so are good for bone and tooth health. And sesame oil is equally beneficial for many such health issues. Adding sesame seeds and oil to your diet in a moderate amount will help you gain numerous health benefits.
1. Health Benefits Of Sesame Oil
Sesame seeds and oil contain Omega 6 fatty acids, which are helpful for brain functioning and improve skin and hair health.
Rich in antioxidants, it heals the damage that happened to the body.
Sesame oil contains Sesamin that helps in good liver functioning as it breaks down the effects of alcohol, hence detoxifying the body.
A sesame oil body and head massage helps in relieving stress.
2. Benefits Of Sesame Oil For Hair
Sesame seeds oil is extremely helpful in hair growth.
Using sesame oil on hair helps get rid of dandruff.
Applying warm sesame oil regularly will help you reduce hair fall.
Massaging on the scalp with sesame seeds oil deeply conditions the hair and makes them shiny and smooth.
Stops Premature Graying.
Treats dryness and split ends.
3. Benefits Of Sesame Oil Skin Care
Adding sesame seeds, sesame oil to your diet nourishes your skin from within.
Massaging your facial skin with sesame oil improves skin tone and moisturizes it.
Massaging sesame seeds oil on cracked heels helps them heal faster.
You can massage your feet with sesame oil before going to bed, and they work like a simple pedicure and give you beautiful-looking feet overnight.
Soothes psoriasis and eczema
Anti-aging properties in sesame oil reduce age spots and wrinkles
4. Maintains Heart Health
Consumption of sesame oil improves cardiovascular health
Sesame oil improves blood circulation and helps in producing new red blood cells, hence maintaining good heart health.
5. Relieves Anxiety, Stress, and Depression
Sesame seeds oil contain tyrosine which is a kind of amino acid. Eating foods that contain sesame seeds and oil will help people boost their mood and get relief from anxiety, stress, and depression.
6. Good For Oral Health
Massaging gums with sesame oil help have healthy gums. Oil pulling is also helpful in oral health. using sesame oil for oil pulling will give you extra benefits of this method.
Sesame oil prevents plaque build-up hence maintains good oral health.
It fights cavities and can be used for kids too.
It helps fight bad breath.
7. Good For Body Massage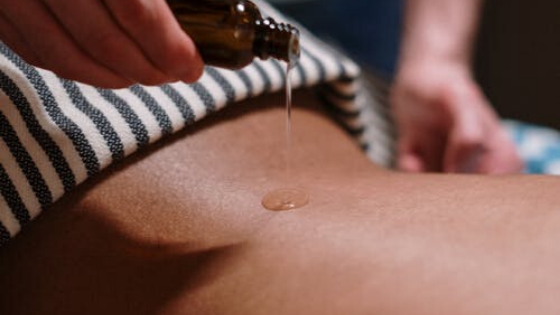 Ayurveda recommends using Sesame seeds oil for body massage. Benefits of sesame seeds oil massage are
Massaging babies and toddlers with sesame seeds oil improve their growth and bone health and also makes their skin moisturized and supple.
Sesame oil gets absorbed quickly hence it deeply nourishes the skin and makes it healthier.
Massaging a little amount of sesame oil on the exposed parts of the body will work as a natural sunscreen.
Sesame oil helps as a pain reliever and works very well for joint pain and body pain.
A postnatal massage with sesame oil helps a new mom in many manners. It heals her body and helps her gain the lost stamina and strength. A regular massage on the tummy with sesame seeds oil will help reduce the bulging tummy after pregnancy.
There are tremendous benefits of sesame seeds and sesame oil. Add it to your diet and self-care regimen moderately and see the amazing effects very soon.