Frugal Living Tips With A Big Impact: Some people say that money can't buy happiness. I agree that every kind of happiness cannot be purchased with money, but a lot of things can be. Having a sufficient amount of money in your bank account is the most important thing to live a decent life.
When you opt for some of the Best Frugal Living Tips With A Big Impact, you no longer need to live paycheck to paycheck. Saving money on day-to-day things is what we call Frugal Living.
If you want to live a good life by having more money, the best way is to save money by living frugally.
In this post, we are going to share the Best Frugal Living Tips With A Great Impact. You need to have a positive money mindset to own more money every day. Frugal living is one of the core aspects of the Money Mindset.
"There is no dignity quite so impressive, and no independence quite so important, as living within your means." – Calvin Coolidge

 
20 Best Frugal Living Tips With A Big Impact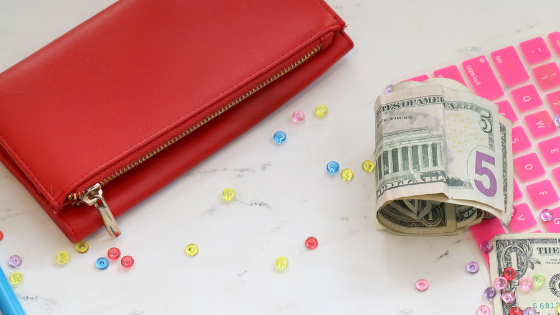 1. Eat Healthy, Wholesome Food
Eating healthy and wholesome food will keep you away from common ailments and help you save a lot of money on healthcare products and medicines.
Adding more greens to your diet will add up extra health benefits to your healthy living routine.
2. Replace The High-Maintenance Products
If an appliance isn't working well and causing a lot of money to repair them frequently, replace it.
Yes, just replace it with a good alternative that will not break down again and again and will help you live a great frugal life and save your wealth too.
3. Save On Energy Bills
Saving on energy bills is one of the best Frugal Living Tips With A Huge Impact. You are not just helping the environment, but will also save money on your electricity bill.
Switch off all the gadgets and electronic appliances when you are not using them. Even if you keep your laptop or desktop on SLEEP mode, it still consumes electricity. Always shut them down when you are done with your work.
Close all the doors and windows while you are running an Air Conditioner. It improves the efficiency of the AC and helps you save on your power bill.
Switch off the lights, television, fans, etc while leaving the room.
4. Don't Purchase The Things That You Do Not Need
Learn to differentiate between your needs and wants. You don't really need everything that you want.
Skip buying the stuff that you are never going to use and would lie in your closet forever. Eliminate your impulsive buying habits and purchase a thing if you really need it.
5. Use A Carpool
A carpool or sharing your vehicle with other people can be one of the best things to do to save money on transportation.
Using alternative means of transport like public transport, bicycle, or just walking to short distance can definitely let you save a huge chunk of gas or fuel cost.
How do you live a frugal but great life?
Saving money leads you to have financial freedom. A key to every financial goal is to spend less and live below your means. Here are some simple ways to live a frugal yet great life.
Cancel unused or rarely used subscriptions
Purchase during the Sale period
Don't fall for cheap products instead go for quality products
Avoid cheap but go for a low-cost brand that provides good quality products
Buy preloved or used items that are in good condition
How can I be frugal but not cheap?
As said above, don't buy extremely cheap products that look too bad and cheap
Give decent gifts to your family and friends, while you can save on your own stuff by buying preloved goods and clothes
Buy good branded products and gadgets that work very well for your needs, avoid cheap products that can ruin your purpose
Is it worth being frugal?
Frugal living doesn't mean to look cheap and broke. It means having control over your hard-earned money. Frugal living is one of the most practical ways of having financial freedom and creating wealth for the future.
Is it worth being frugal? I would say, yes. It's definitely worth eliminating unnecessary expenses every day and create wealth to fulfill your dreams and never go broke.
These are some of the topmost and best Frugal Living Tips With A Big Impact that will help you live below your means and save money every day. The daily saving habit will lead to crushing your wealth creation goal too soon too.
You May Like To Read: