How to Live Below Your Means Without Feeling Deprived
By living below your means, you take control over your spending. You no longer have to worry about unexpected expenditures when you control your money.
You will never have to worry about unexpected expenses like medical emergencies or car repairs when you start ruling your money. Because when you will reduce your expenses, you will be confident that you can handle any financial crisis.
Financial confidence is all about having to master money management skills.
Here we share some practical tips to live below your means that will help you streamline your relationship with money and prosperity.
Even if you live below your means, you can still enjoy the things you love, so long as you make certain financial decisions like investing your money in ways that provide you with more stability and happiness in the future.
When you are living below your means, you may not be able to afford all the things you like in life. However, you can make some conscious financial decisions if you want to create a more reliable financial future while enjoying occasional luxurious dinners.
To live the American dream you should live below your means, ideally spending 20% less of your income to make sure you're setting yourself up for success. The key to living this dream is spending less than you earn.
How To L
ive
B
elow Your Means To Save Money
Spend less and save more by budgeting your money and cutting unnecessary expenses.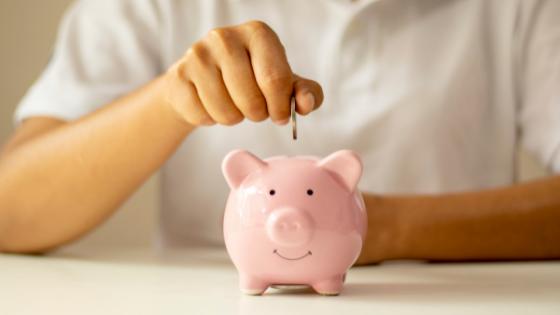 Being frugal doesn't mean you can't enjoy life by spending money on the things you love. Rather than depriving yourself of the occasional fancy dinner so that you can build a more stable financial future, you can plan ahead and save extra money, make a budget, and avoid incurring unnecessary spending.
Now let's discuss some of the most useful tips to live below your means while meeting your needs.
Create A Money Plan
Do you have any financial goals to achieve? If not, make them now. If yes, create a path to achieve those financial goals on time. having a specific plan will help you not only chase your goal but also achieve them during the desired timeframe.
So, create your money plan and add your income, expenses, expected and future income and jot down the most important parts that will help you crush the goals on time.
Save Before Spending
Living below your means doesn't just mean cutting costs. Saving money and cutting costs are just two pieces of living within your means. Money management is about taking control of your finances so you don't have to worry about them. Do you have a really bad habit to spend before you save? Like using the credit card excessively or buying things on EMI can eat a big chunk of your future earnings.
Discard this bad habit from your financial life and live within your present income and never borrow money from future ones.
Get Rid of Plastic Money
Reducing the usage of plastic money is a great way to avoid spending before saving. What is plastic money? Plastic money is the hard card you use instead of hard cash
It includes ATM cards, Debit, and Credit cards. When you become habitual to swiping these cards more than often, you spend a huge chunk of your earnings on unnecessary things.
USing hard cash makes you responsible for your expenses. Hence, try to avoid the excessive usage of plastic money and use it wisely for emergencies only.
These are some of the great tips for Living Below Your Means For Saving Money. Follow a couple of money rules to create some funds to meet your future needs and wishes.
You May Like To Read: