My Husband Says I Don't Respect Him!
Respect forms the foundation of a strong and harmonious relationship between husband and wife. It is the key that unlocks a world of love, trust, and understanding. Mutual respect ensures that both partners feel valued and appreciated, fostering a sense of equality and partnership.
Respectful communication promotes effective conflict resolution, allowing for healthy compromises and shared decision-making. It cultivates an environment where each spouse's opinions, aspirations, and boundaries are honored. Respect breeds empathy and compassion, nurturing a deep emotional connection. It empowers individuals to support and uplift one another, creating a safe and nurturing space to grow as individuals and as a couple. Ultimately, respect paves the way for a fulfilling and enduring marital bond.
Respect manifests in active listening, empathy, and genuine appreciation for one another's strengths and vulnerabilities. It cultivates a sense of equality and mutual support, fostering an environment where both partners feel safe to express themselves authentically.
Relationships are vulnerable to erosion, misunderstanding, and emotional distance without respect. Therefore, nurturing and upholding respect is vital for the vitality and longevity of any healthy partnership.
If your husband has expressed concerns about feeling disrespected, it is a matter that deserves sincere attention and reflection. It signifies an opportunity for introspection and understanding. It's crucial to explore whether his perception holds validity genuinely and if there are areas where you can improve your behavior.
Opening yourself up to this possibility demonstrates a willingness to nurture a healthy and harmonious relationship. By acknowledging his feelings and engaging in open dialogue, you can gain insight into any unintentional actions or communication patterns that may have caused distress. This proactive approach allows for growth, deepens understanding, and strengthens the bond between you both.
My Husband Says I Don't Respect Him!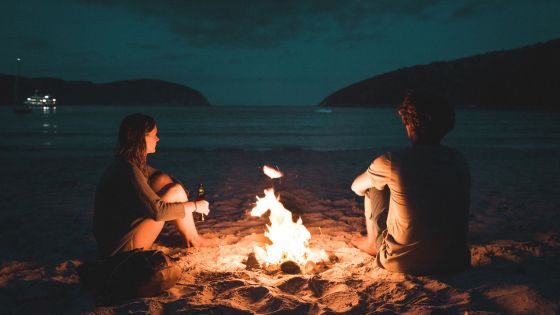 What to do "When Your Husband Says You Don't Respect Him"?
When your husband expresses that he feels disrespected, it's important to take proactive steps to address the issue and work towards resolving it. Here are some suggestions on what to do:
Listen and validate: Give your husband a safe space to express his feelings without interruption. Listen attentively and validate his emotions, acknowledging that his perspective is important and worthy of consideration.
Reflect on your behavior: Self-reflection is crucial. Honestly assess your actions, words, and tone of voice in your interactions with your husband. Consider if there are any unintentional behaviors that may have made him feel disrespected.
Communicate openly: Engage in an open and honest conversation with your husband about his concerns. Express your willingness to understand his point of view and discuss specific instances where he felt disrespected. Encourage him to share his expectations of respect within the relationship.
Apologize if necessary: If you identify instances where you have been disrespectful, take responsibility for your actions and sincerely apologize. Show genuine remorse and a commitment to change your behavior moving forward.
Seek professional help if needed: If the issue persists or if the underlying causes run deeper, consider seeking the guidance of a couples therapist. A professional can provide a neutral perspective and offer effective strategies for improving communication and mutual respect.
Work on rebuilding trust: Rebuilding trust takes time and consistent effort. Focus on rebuilding trust by actively practicing respectful communication, honoring boundaries, and demonstrating empathy and understanding towards your husband.
Remember, every relationship is unique, and the specific steps to address this issue may vary. The key is to approach the situation with openness, empathy, and a genuine desire to strengthen the bond of respect between you and your husband.
Quit, If He Is Toxic!
If your husband's behavior exhibits toxic traits and consistently harms your well-being and the relationship's health, it may be worth considering leaving.
When confronted with a toxic dynamic in your relationship, it is crucial to prioritize your emotional and physical well-being. If your husband's behavior consistently demonstrates toxic traits such as manipulation, abuse, or a refusal to change harmful patterns, it becomes necessary to consider leaving the relationship.
Toxicity can erode your self-esteem, mental health, and overall happiness. Leaving is a difficult decision, but it can be an act of self-preservation and a path toward personal growth. Remember that seeking support from trusted friends, family, or professionals can guide and assist during this challenging process. Prioritizing your own safety and well-being is paramount when faced with toxicity in a relationship.
Respect and Reconnect:
Improving Communication When Your Husband Feels Disrespected
In a marriage, when your husband expresses a sense of not being respected, it's essential to address the issue head-on and foster a deeper level of communication. This post explores practical strategies to rebuild respect and strengthen the connection between partners. By enhancing communication, both spouses can gain a better understanding of each other's needs and expectations.
It delves into active listening techniques, fostering empathy, and promoting open dialogue. Couples can navigate challenges, rebuild trust, and forge a stronger, more fulfilling relationship by implementing these tools and fostering a safe and respectful environment.
Honoring Boundaries:
Respecting His Needs When He Feels Disrespected
When your husband expresses feelings of being disrespected, it is vital to acknowledge and honor his boundaries. This blog delves into the importance of understanding his needs and nurturing a relationship that respects his individuality.
By exploring effective strategies for establishing and maintaining healthy boundaries, you can foster an environment of mutual respect and understanding.
Discover practical tips for active listening, empathy, and open communication to bridge the gap and rebuild trust. Together, you can navigate through challenges and create a foundation of respect that strengthens your connection, allowing both partners to feel valued and heard.
Embrace Honesty:
Building Respectful Connections with Your Husband
Honesty is a powerful catalyst for fostering respect and deepening connections in a relationship. When your husband feels a lack of respect, embracing honesty as a guiding principle is essential. This blog delves into the importance of open and transparent communication, encouraging you to create a safe space where both partners can express their needs and concerns.
By nurturing honesty, you can cultivate an environment of trust, vulnerability, and mutual understanding. Discover practical strategies for effective communication, active listening, and constructive dialogue. Through honest conversations, you can rebuild respect and nurture a stronger, more fulfilling bond with your husband.
Final Thoughts On "My Husband Says I Don't Respect Him!"
Navigating through a situation where your husband feels a lack of respect is a challenging journey, but it offers an opportunity for growth and improvement in your relationship. By following the suggested steps and considerations outlined in this blog post, you can begin the process of rebuilding respect and fostering a stronger connection with your husband.
First and foremost, acknowledging his feelings and validating his perspective is crucial. Take the time to actively listen and understand his concerns without becoming defensive. This creates an atmosphere of trust and openness, allowing for honest and productive conversations.
Self-reflection plays a vital role in this process. Take an honest look at your behavior and communication patterns to identify any unintentional actions or words that may have contributed to his feelings of disrespect. Be willing to take responsibility for your part and make necessary changes.
Improving communication is key. Create a safe and non-judgmental space for both of you to express your thoughts and concerns openly. Foster active listening, empathy, and understanding in your interactions. By improving communication, you can bridge the gap and gain a better understanding of each other's needs and expectations.
Respect is a two-way street. While addressing your husband's concerns, it's essential to also voice your own feelings and ensure that your own needs for respect are being met within the relationship. Remember that fostering mutual respect is a shared responsibility.
If the situation becomes overwhelming or progress seems difficult to achieve, don't hesitate to seek professional help. A couples therapist or relationship counselor can provide valuable guidance and facilitate effective communication techniques tailored to your specific circumstances.
Above all, be patient and committed to the process. Rebuilding respect takes time and effort. Embrace personal growth and use this opportunity to improve yourself as an individual and as a partner.
By implementing these strategies and maintaining open lines of communication, you can begin to rebuild respect, strengthen your bond, and create a healthier and more fulfilling relationship with your husband.
Remember, every relationship is unique, and what works for one couple may not work for another. Tailor the suggested steps to suit your specific circumstances and the dynamics of your partnership. Ultimately, the key is to foster a foundation of respect, trust, and open communication, which will enable both you and your husband to thrive and enjoy a loving and respectful connection.
READ MORE