11 Trick Questions to Catch a Cheater
Discovering that your partner may be cheating is a deeply distressing and emotionally charged situation that can shake the very foundation of a relationship. When faced with suspicions of infidelity, it's crucial to approach the matter with sensitivity, empathy, and a clear plan of action.
Understanding the concept of cheating and the underlying reasons for such behavior is a crucial step in addressing suspicions of infidelity. This understanding not only helps you navigate the situation more effectively but also promotes healthier communication and decision-making in your relationship.
Recognizing what constitutes cheating in your specific relationship is essential. It sets the boundaries and expectations that both partners should respect. This understanding forms the foundation for identifying potential instances of cheating.
Effective communication is vital in addressing suspicions of infidelity. It allows you to express your concerns, share your feelings, and create a safe space for your partner to do the same. Concurrently, observation is crucial; it helps you notice behavioral changes and discrepancies that may indicate cheating.
If you still feel that your partner is cheating on you, you can use these 11 Trick Questions to Catch a Cheater.
11 Trick Questions to Catch a Cheater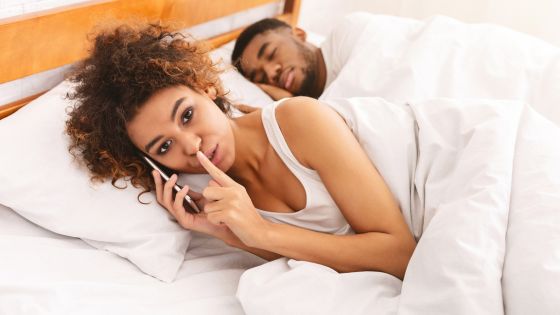 Using trick questions to catch a cheater can be a sensitive and challenging approach. It's important to remember that this tactic should be used cautiously and as part of a broader strategy for addressing suspicions of infidelity. Here are 11 trick questions to consider, along with some elaboration on their potential effectiveness:
"Where Were You Last Night?": Ask this question casually to see if your partner's response aligns with their actions. Pay attention to their demeanor and how specific their answer is. Inconsistencies might raise suspicions.
"Do You Remember What We Talked About Yesterday?": This question assesses your partner's attentiveness to your conversations. If they frequently forget details of your discussions, it may indicate a lack of emotional connection.
"Who Were You With?": If you suspect your partner is being secretive about their social activities, this question can help gauge their transparency. A hesitant or evasive response might be a red flag.
"What Would You Do If You Found Out I Cheated?": Presenting a hypothetical scenario can reveal your partner's views on cheating and their willingness to discuss the topic. Pay attention to their emotional response and the depth of their answer.
"Have You Ever Been Tempted to Cheat?": Asking about past temptations can lead to a revealing conversation about your partner's history and their capacity for infidelity. Listen for honesty and self-reflection.
"Why Do You Think People Cheat?": This question can provide insights into your partner's beliefs and attitudes towards cheating. Their response might reveal their own motivations or perspectives on infidelity.
"What Do You Think About Open Relationships?": Broaching the topic of non-monogamy can lead to a discussion about your partner's desires and whether they feel constrained within the current relationship.
"Do You Believe in Soulmates?": This question can explore your partner's views on commitment and exclusivity. It might reveal if they are content in your relationship or seeking something different.
"How Would You Define Loyalty in a Relationship?": Understanding your partner's definition of loyalty can help you gauge their commitment and values. A misalignment with your own views could be concerning.
"Do You Think We Communicate Well?": Evaluating communication within the relationship can be revealing. If your partner feels there are communication issues, it might indicate dissatisfaction or emotional distance.
"What's Your Idea of a Perfect Relationship?": This question encourages your partner to articulate their ideal relationship. Listen for any discrepancies between their ideal and your current relationship.
When using these trick questions, remember that they are not foolproof indicators of cheating. People may have various reasons for their responses, including fear, insecurity, or a genuine desire to improve the relationship. Therefore, combining these questions with open and empathetic communication is crucial to better understand your partner's feelings and motivations. Additionally, professional advice or counseling may be necessary to address complex relationship issues.
Recognizing the Signs of Cheating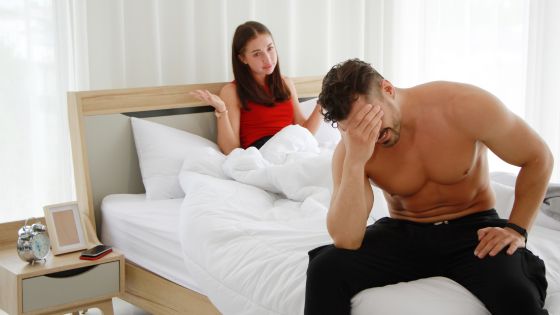 Signs of cheating can vary from person to person and relationship to relationship, but some common behaviors and red flags may indicate infidelity. It's important to note that these signs are not definitive proof of cheating, and each sign should be considered in context. Trust your intuition and seek open communication with your partner to address your concerns. Here are some common signs of cheating:
Emotional Distance: Your partner may become emotionally distant, showing less interest in your life, feelings, and activities. This can include a lack of intimacy, affection, and communication.
Change in Communication Patterns: A sudden shift in how your partner communicates can be a sign. They may become secretive about their phone or computer, change passwords, or avoid discussing certain topics.
Increased Secrecy: Your partner may become more secretive about their whereabouts, frequently leaving without explanation, or being vague about their plans.
Changes in Sexual Intimacy: A decrease in sexual activity or a change in your sexual relationship can be a sign of cheating. However, it's essential to consider other factors that may be affecting your intimacy.
Defensive Behavior: If your partner becomes overly defensive or evasive when you ask questions or express concerns about their behavior, it may raise suspicion.
Unexplained Absences: Frequent unexplained absences or spending more time away from home without a clear reason can be a sign of infidelity.
Excessive Working Hours: A sudden increase in working hours or business trips that seem unusual might be a cover for cheating.
Changes in Appearance: Your partner may start paying more attention to their appearance, buying new clothes, or changing their grooming habits without a clear reason.
Hidden Social Media Activity: Secretive social media behavior, such as having private accounts, deleting messages, or communicating with someone inappropriately, can indicate cheating.
Gut Feeling: Sometimes, your intuition can be a powerful indicator. If you strongly feel something is wrong, it's worth paying attention to your instincts.
Unexplained Expenses: If you notice unusual or unexplained financial transactions, it may raise suspicions of cheating, especially if your partner is spending money on someone else.
Changes in Friendships: Your partner may form new friendships or become overly secretive about certain friends, making it challenging for you to know who they are spending time with.
Lack of Transparency: A lack of transparency about their phone, email, or social media accounts may indicate that your partner is hiding something.
It's important to approach these signs with care and avoid making accusations without concrete evidence. Open and honest communication is crucial in addressing your concerns and working through relationship issues. If you suspect infidelity, consider seeking professional guidance, such as couples therapy, to navigate the situation and determine the best course of action for your relationship. Remember that trust, communication, and understanding are key components of a healthy partnership.
What questions to ask to catch a cheater?
When trying to determine if your partner may be cheating, it's important to approach the situation with sensitivity and open communication. Instead of trying to "catch" them with trick questions, consider asking thoughtful and direct questions to address your concerns and gather information. Here are some questions to consider asking:
"How are you feeling about our relationship lately?": Start with an open-ended question to gauge your partner's feelings about the relationship. It can provide insight into any underlying issues.
"Is there something you'd like to talk to me about?": This non-confrontational question encourages your partner to share if they have something on their mind.
"Have you noticed any changes in our relationship?": This question can help both of you reflect on any shifts in the relationship dynamic.
"Are you happy in our relationship?": Understanding your partner's level of satisfaction can shed light on potential issues or concerns.
"How do you view the future of our relationship?": This question can reveal your partner's outlook on the relationship and their commitment.
"Do you feel like we communicate effectively?": Assessing the quality of communication in your relationship can help identify areas that may need improvement.
"Is there anything you'd like to share about your recent behavior or activities?": Give your partner an opportunity to be open about any actions or choices that have been causing concern.
"Can we talk about your recent changes in [behavior/activity]?": If you've noticed specific changes in your partner's behavior, address them directly and express your curiosity.
"How do you envision our future together?": This question encourages your partner to share their long-term goals and commitment to the relationship.
"Is there anything you feel we should work on as a couple?": Invite your partner to discuss any areas of improvement they may see in the relationship.
"Can we discuss our boundaries and expectations in this relationship?": Openly discussing boundaries and expectations can help ensure both partners are on the same page.
"Do you believe in complete honesty in a relationship?": This question can lead to a discussion about the importance of honesty and trust in your partnership.
"Have you ever felt tempted to cheat in our relationship?": While it's a direct question, it can lead to a candid conversation about your partner's feelings and experiences.
"What are your thoughts on loyalty and trust in a relationship?": This question can help you understand your partner's values and beliefs regarding fidelity.
(Trick Questions to Catch a Cheater) Remember that the goal of these questions is not to accuse but to foster open and honest communication. Be prepared to actively listen to your partner's responses and express your own feelings and concerns as well. If the conversation leads to deeper issues or suspicions, consider seeking professional guidance, such as couples therapy, to address the underlying issues in your relationship.
What is the best way to expose a cheater?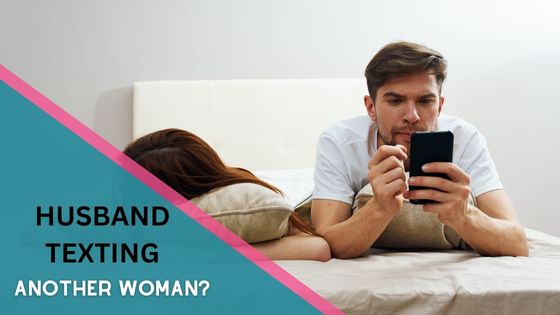 (Trick Questions to Catch a Cheater) Exposing a cheater should be approached with care and consideration for all parties involved. It's important to remember that the goal should not be to shame or humiliate but to address the issue and make informed decisions about the relationship. Here's a step-by-step guide on how to handle the situation:
Gather Evidence (Optional):

Before taking any action, you may want to collect concrete evidence of the cheating, especially if you suspect your partner might deny it. However, be cautious about invading their privacy or breaking any laws. Evidence could include text messages, emails, or other correspondence.

Talk to Your Partner:

Initiate an honest and private conversation with your partner. Choose a calm and non-confrontational setting to discuss your concerns. Use "I" statements to express your feelings and observations without immediately accusing them of cheating.

Express Your Feelings and Concerns:

Clearly communicate how their behavior has affected you emotionally and why you suspect cheating. Avoid making baseless accusations, as this can lead to defensiveness and hinder productive communication.

Listen Actively:

Give your partner an opportunity to respond and share their perspective. Be prepared to listen to their side of the story, even if it's difficult to hear.

Ask Questions:

If your partner admits to cheating or doesn't deny it, ask clarifying questions to understand the details and reasons behind their actions. Understanding the motivations can help both of you decide how to move forward.

Consider Professional Help:

If the conversation becomes too emotionally charged or unproductive, or if you both need assistance in navigating the situation, consider seeking couples therapy or counseling. A professional can facilitate communication and help you work through the issues.

Evaluate the Relationship:

Reflect on the information and insights gained from the conversation. Consider whether you want to continue the relationship, work on rebuilding trust, or if it's best to part ways.

Make Informed Decisions:

Based on your assessment of the situation, make informed decisions about your future together. This could involve setting boundaries, rebuilding trust, or choosing to end the relationship.

Maintain Privacy and Discretion:

While it may be tempting to share the news with friends and family, consider the privacy and feelings of all parties involved, especially if you decide to stay together or work through the issue.

Learn and Grow:

Regardless of the outcome, use the experience as an opportunity for personal growth and self-reflection. Understand what led to the situation and how to better navigate relationships in the future.
It's important to remember that exposing a cheater should not be about revenge or causing harm but about addressing the issue and finding a resolution that aligns with your values and well-being. Every relationship is unique, and the decision on how to proceed should be based on what feels right for you and your partner.
Progressing Beyond Infidelity – Moving Forward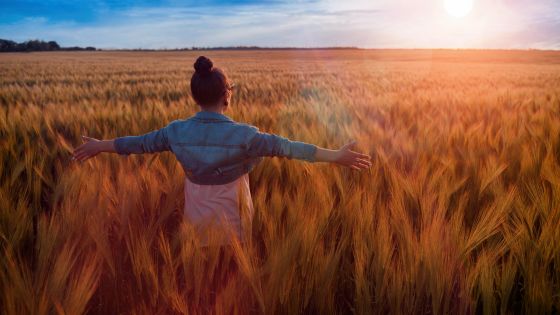 (Trick Questions to Catch a Cheater) Moving forward after cheating is a challenging and deeply personal journey. Whether you're the one who cheated or the one who was cheated on, healing and rebuilding trust is a complex process. Here are some essential steps and considerations for moving forward:
Acknowledgment and Acceptance: If you were the one who cheated, acknowledge your actions, take responsibility, and accept the consequences. If you were cheated on, accept your feelings of hurt and betrayal as valid emotions.
Open Communication: Engage in honest and open conversations with your partner about the infidelity. Discuss the reasons behind the cheating and how it has impacted both of you emotionally.
Seek Professional Help: Consider couples therapy or individual counseling to navigate the emotional complexities. A trained therapist can help facilitate discussions and provide guidance for rebuilding trust.
Rebuild Trust: Rebuilding trust takes time and consistent effort. Be patient with yourself and your partner. Trust can be restored through transparency, honesty, and consistent actions that align with your commitments.
Establish Boundaries: Clearly define and communicate boundaries within your relationship to prevent future issues. Ensure that both you and your partner are on the same page regarding acceptable behavior.
Forgiveness: Forgiveness is a process, not an event. Whether you're forgiving or seeking forgiveness, it's important to understand that it may take time to fully let go of the pain and resentment.
Self-Care: Take care of your emotional and mental well-being. Engage in self-care practices that help you cope with the emotional aftermath of cheating, such as therapy, meditation, or pursuing hobbies you enjoy.
Reflection and Growth: Reflect on the experiences and lessons learned from the infidelity. Use this as an opportunity for personal growth and self-improvement.
Reconnect Emotionally: Work on rebuilding emotional intimacy in your relationship. Express your feelings, fears, and needs to each other to foster a deeper connection.
Decide the Future: Eventually, you'll need to make decisions about the future of your relationship. It may involve continuing together, taking a break, or parting ways if the trust cannot be fully restored.
Learn from the Experience: Infidelity can be a wake-up call for both partners. Use the experience as an opportunity to better understand your desires, your relationship's strengths and weaknesses, and your commitment to one another.
Remember that every situation is unique, and there's no one-size-fits-all approach to moving forward after cheating. What's most important is to prioritize your emotional well-being, make informed decisions, and, if you choose to continue the relationship, work together with honesty, empathy, and dedication to rebuild trust and create a healthier foundation for the future.