Why Men Won't Date Single Moms?
Dating can be a challenging and emotional journey for anyone, but single moms often face unique obstacles that can make the process even more daunting. Unfortunately, the stereotype that "men don't want to date single moms" still lingers in today's society, perpetuating misconceptions and adding an extra layer of difficulty for these strong and resilient women.
One of the primary reasons men may hesitate to date single moms is the fear of additional responsibilities. Parenting demands time, energy, and emotional investment, leaving less room for spontaneous outings or romantic getaways. Some men might worry that they won't be a priority in the woman's life or feel hesitant about building a relationship with someone else's child. These concerns can lead to hesitation or even avoidance of dating single moms altogether.
Moreover, society's expectations and traditional gender roles can contribute to the stigma around dating single moms. There might be judgmental attitudes towards women with children from previous relationships, unfairly branding them as damaged goods or unfit for a romantic partnership. This stigma can lead to a lack of confidence in single moms when entering the dating scene, affecting their self-esteem and willingness to put themselves out there.
However, it's essential to recognize that the struggles of single moms in dating are not insurmountable. Many men are open to dating single mothers and can appreciate the strength and maturity these women bring to the table. Building a successful relationship with a single mom requires open communication, empathy, and a willingness to embrace the whole package – the woman and her child(ren).
In recent years, more people have been challenging outdated stereotypes and embracing the diversity of family structures. There are also online dating platforms specifically designed for single parents, making it easier for them to connect with like-minded individuals who understand their circumstances.
The challenges single moms face in the dating world highlight the importance of empathy, understanding, and breaking free from preconceived notions. Every individual deserves love and companionship, regardless of their family status. By acknowledging and supporting the strength and resilience of single moms, we can create a more inclusive and compassionate dating culture that celebrates the beauty of diverse relationships.
Why No One Wants To Date Single Moms?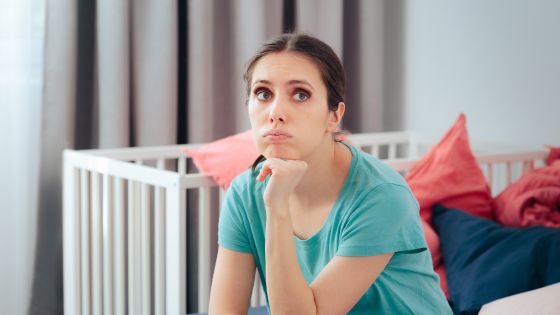 A person's decision not to date a single mom may not stem from any personal shortcomings or flaws in the single mom herself. Instead, it often revolves around the unique challenges that can arise when raising a child, which might be a primary concern for some individuals. However, it's crucial to acknowledge that these same challenges can be seen as reasons why someone would choose to date a single mother.
Firstly, single moms often display exceptional organizational skills and the ability to compartmentalize their lives. Juggling between their personal life, work, and parenting responsibilities can showcase their adaptability and time management skills.
Secondly, single moms tend to be strong and independent individuals. Their experiences of single-handedly handling various aspects of life can demonstrate their resilience and determination.
Responsibility is another admirable trait often associated with single mothers. They understand the significance of providing for their child's physical and emotional needs, which can be appealing to potential partners.
Moreover, single moms are often fun to be around. Despite their responsibilities, they can bring joy and laughter to the lives of those around them, making them attractive companions.
However, there are some reasons why certain individuals might choose not to date single moms. One primary factor is the restriction of time. Raising a child demands considerable time and attention, which can leave limited room for spontaneous dating activities.
Additionally, the responsibilities of being a parent can be considerable, and some individuals might not feel ready to take on a parental role themselves.
Furthermore, some people may prefer a relationship with fewer immediate family responsibilities, as dating a single mom means being involved with her child's life to some extent.
Financial considerations may also play a role, as the financial responsibilities of raising a child can be substantial, and some individuals might not feel financially prepared for such a commitment.
If the relationship becomes serious, there could also be concerns about potential conflicts with the child's other parent or challenges in blending families.
Ultimately, it's essential to recognize that people's dating choices are highly individualized, and their decision not to date a single mom does not reflect her worth as a person. Some individuals might embrace the unique qualities of single moms and see them as wonderful partners, while others might prefer different relationship dynamics that align more closely with their current life circumstances. Respect, understanding, and open communication are vital when navigating the complexities of dating and forming meaningful connections.
Are men willing to date single moms?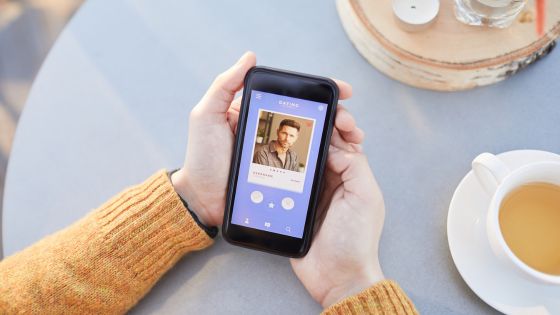 Yes, many men are willing to date single moms, and they actively seek meaningful relationships with them. While some individuals might have reservations or concerns about dating someone with children, it is essential to remember that people's dating preferences are diverse, and many men find single moms attractive and desirable as partners.
In modern society, the stigma around dating single moms has been reducing over time. More people are recognizing the strengths and qualities that single mothers bring to a relationship, such as resilience, responsibility, and the ability to prioritize their family while maintaining a healthy and fulfilling romantic life.
Men who are open to dating single moms often appreciate the love, care, and dedication these women have for their children. They may see it as a positive aspect of a potential partner's character, indicating their ability to nurture and prioritize family values.
Additionally, some men may prefer dating single moms because they value the maturity, life experience, and strong sense of independence that often accompany parenting. These qualities can contribute to building a solid and meaningful relationship.
Online dating platforms and social media have also contributed to making it easier for people to connect and find like-minded individuals, including single mothers looking for love.
It is crucial to avoid generalizations and stereotypes about any group of people, including single moms and men. People's preferences and experiences in dating are unique and cannot be generalized across the entire population.
Ultimately, men, like any individuals, look for compatible partners who share their values, interests, and life goals. Many men are willing to date single moms and embrace the opportunity to form loving and supportive relationships with them. It all comes down to finding the right match and maintaining open communication and understanding in any relationship.
10 Reasons Why Men Won't Date Single Moms?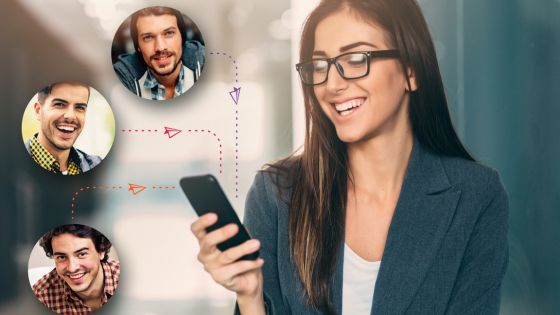 While it's essential to acknowledge that every individual is unique and their dating preferences can vary greatly, some men might have reservations about dating single moms for the following reasons:
Time Commitment: Raising a child requires significant time and energy, which some men may feel hesitant to take on if they are looking for a relationship with fewer immediate family responsibilities.
Financial Responsibilities: The financial responsibilities associated with raising a child might be a concern for some men, especially if they are not yet financially prepared for such a commitment.
Parental Role: Some men may feel unsure about stepping into a parental role with a child who is not biologically theirs.
Potential Conflicts: Concerns about potential conflicts with the child's other parent or complications in blending families could be a deterrent for some men.
Freedom and Spontaneity: Dating a single mom might mean less freedom and spontaneity in the relationship due to the demands of parenting.
Establishing Boundaries: Figuring out boundaries and the level of involvement with the child may pose challenges for some men.
Prioritization: Men may worry that they won't be a top priority in a single mom's life due to her responsibilities as a parent.
Previous Baggage: Some men might fear dealing with any lingering issues from the single mom's previous relationship.
Introducing to Family and Friends: The prospect of introducing a partner to a single mom's family and friends, including the child, can be intimidating for some men.
Fear of Rejection: In some cases, men may fear that single moms might be less interested in dating due to their parental responsibilities, leading to potential rejection.
It's important to emphasize that these reasons are not universal, and many men happily embrace dating single moms, appreciating the strengths and qualities they bring to a relationship. Open communication and understanding are vital when navigating potential concerns or reservations in dating, and finding the right match often involves finding someone who is compatible with one's values, lifestyle, and desires for the future.
Is it wrong to not date single mothers?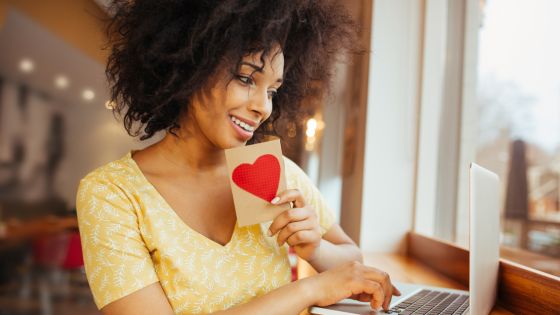 Whether it is wrong not to date single mothers is a matter of personal preference and individual values. Dating is a complex and deeply personal aspect of life, and people have different reasons for their dating choices.
It's essential to respect everyone's right to make decisions about their dating life based on their preferences and circumstances. No one should feel obligated to date someone they are not interested in or compatible with, regardless of the reason.
There can be various reasons why someone might choose not to date single mothers, and it's crucial to remember that these reasons can be valid for the individuals involved. Some people might feel unsure about taking on the responsibilities of being involved in a ready-made family or may prefer a relationship with fewer immediate family commitments.
However, it's essential to approach dating choices with sensitivity and empathy. It is essential not to make assumptions or stereotype any group, including single mothers, based on preconceived notions or generalizations. Respecting and understanding each other's perspectives is crucial when navigating the complexities of dating and forming meaningful connections.
Ultimately, what matters most is treating others with kindness and respect and making choices that align with one's values and preferences. It's essential to communicate openly and honestly with potential partners about one's dating preferences and to be considerate of the feelings and experiences of others. Everyone deserves to be treated with dignity and understanding in the dating world, regardless of their family status.
Can a single mom find true love?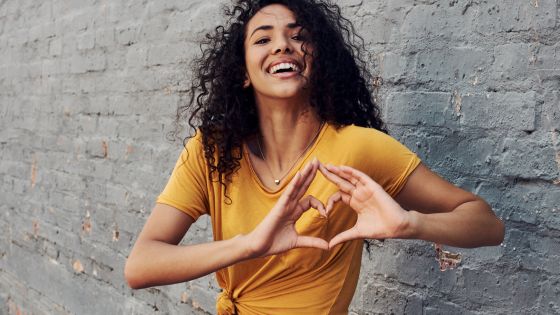 Absolutely, a single mom can find true love! Being a single mother does not prevent someone from experiencing love and forming a meaningful, fulfilling relationship. Love knows no boundaries and is not limited by one's family status.
Just like anyone else, single moms have the capacity to connect deeply with others and build loving and lasting relationships. In fact, many people are attracted to the strength, resilience, and caring nature that single moms often exhibit, making them wonderful partners.
Finding true love may come with its challenges, as it does for anyone, but it is entirely possible. Single moms may need to navigate their responsibilities as parents while also making time for their own personal lives, but with open communication, understanding, and support, they can create successful and loving relationships.
Online dating platforms, social events, or through mutual friends are just some of the ways single moms can meet potential partners. Being honest about their situation and what they are looking for in a relationship can help in finding someone who appreciates and respects them for who they are, including being a parent.
Single moms need to remember that they are worthy of love and that their family status does not define their ability to experience true and lasting connections. By being open to new possibilities and approaching relationships with an open heart, a single mom can find true love and create a loving and nurturing environment for herself and her child(ren).