How will you define beauty? Fair skin, slim figure, and beautiful eyes? Beauty and attractiveness cannot be defined with these features. Being attractive is much different than being a fair-skinned person.
People do many things to be more attractive but it takes them nowhere. From beauty hacks to fancy clothes, everything may fail if you are not confident from within.
There are ample ways to look attractive. A dusky woman may grab the attention of many people just with her extraordinary features. Whereas many would need makeup to grab some limelight.
If you still feel you are not beautiful and attractive, you need to take some steps to build confidence within yourself. You can follow the below-mentioned tips to feel prettier and happier.
11 Things To Do To Be More Attractive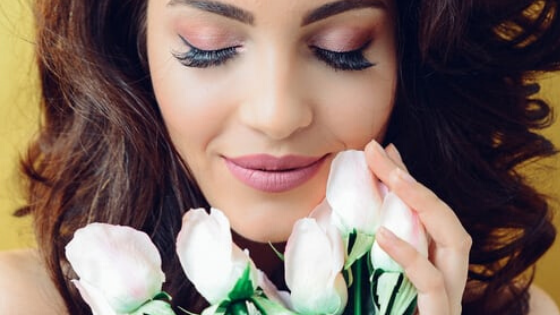 Here is a list of things to do to be more attractive and pretty.
1. Groom Yourself
Personal grooming is very much important to look good and attractive. Imagine those overgrown eyebrows and facial hair are peeping out of your makeup. Even makeup cannot hide it if they are not managed well. Get threading and waxing done to doll up your face and enhance your look quickly.
2. Wear A Good Shade of Lipstick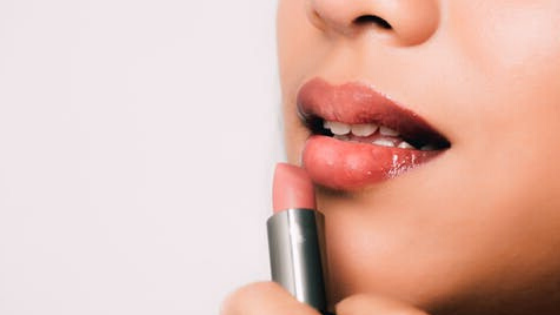 Choosing a lipstick shade that goes well with your skin tone is really very important. A single stroke of lipstick can elevate your mood and beauty quickly.
3. Make Your Eyes Attractive
Yes, attractive eyes can win everyone's heart. Good eye makeup will always be your best friend to enhance the beauty of your eyes. A single stroke of kohl and eyeliner too can be a quick fix for eye makeup.
4. Apply Homemade Face Packs
A dull and lifeless face can kill your confidence. Apply homemade face masks to get glowing skin. Every skin tone can glow with the regular use of face packs. Honey, yogurt, milk, and turmeric are some of the best ingredients to add to your face pack.
5. Smell Nice
Imagine you are meeting people with stinking bodies, will you be able to greet them well? It can kill your confidence immediately. Try to find ways to avoid body odor. Wear nice perfumes that are long-lasting and can enrich your attractiveness quickly.
6. Wear Trending Clothes
Your clothes define your mood. Wearing trending clothes that are neat and clean, will pump up your beauty and style quotient. You don't really need to spend a lot shopping for new clothes. Just mix and match a few pairs and flaunt your style.
7. Hangout With Positive People
This is one of the most important things to do to be more attractive. Always be surrounded by the positive people in your life and not the ones who keep criticizing you for whatever you do. Your tribe can bring you a lot of happiness and self-esteem. Wear that and look attractive always.
8. Beauty Sleep
Having at least eight hours of sleep is another important factor in your beauty regime. If you do not sleep well, you cannot hide that tired face under the layers of makeup. Sleep well, and look very well.
9. Stay Hydrated
Just like having adequate sleep, drinking an adequate amount of water is an extremely important factor in your skincare regimen. Drink up at least 8 glasses of water to flush out toxins from your body every day. You can add some flavors like lemon and mint to your water. Try infused water like lemon water and mint water to enhance the taste and nutrients of water.
10. Eat Fruits Every Day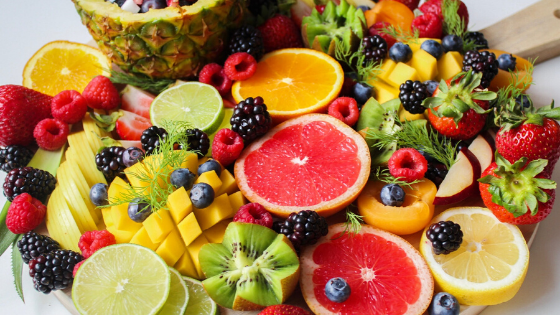 Adding fruits to your diet is as important as sleeping or having water every day. A platter of different fruits can add up several essential nutrients to your body that will make you look glowing and more attractive than ever. You even can try fruit-infused water to enhance the benefits of water and fruits together.
11. Add Fibrous Foods To Your Diet
Fiber plays a vital role in keeping your body and skin healthy. Fiber helps you have good bowels. A clean stomach is a secret to healthy and happy skin. If you are constipated and the toxins are not flushed out regularly, it will start showing an adverse impact on your mood and skin. You may feel dull and tired always. You may feel low on energy. Your skin may face breakouts too due to a constipated tummy. Add fibrous foods like psyllium husk, whole wheat, barley, oats, and whole fruits to your diet. An adequate amount of daily fiber intake will ensure you stay healthy and look beautiful always.
Try these 11 Tips To Be More Attractive And See The New You, The Pretty You!
Related Posts:
101 Self Care Ideas To Boost Your Mood And Feel Happy
Incredible Benefits Of Triphala For Hair, Skin, And Health
21 Days Glowing Skin Challenge