Fall Bucket List For Introverts (100 Fantastic Ideas)
Ah, fall, the season that wraps you in a cozy embrace with its warm hues and crisp air. Introverts, rejoice! As the world outside transforms into a canvas of amber and burgundy, it's the perfect time for some introspective solitude. The gentle rustle of leaves beneath your feet becomes a calming soundtrack, inviting introverts to wander through their thoughts amidst the autumnal symphony.
For introverts, fall offers a retreat into the comforting arms of solitude. The dwindling daylight encourages cocooning at home, wrapped in a blanket with a favorite book or lost in the melody of a mellow playlist. The world outside may be preparing for winter, but introverts find solace in the subtle beauty of decay and the quiet moments that come with it.
READ MORE
87 Fall Leaves Changing Quotes To Embrace Autumn
New Year Resolution Quotes For A Fresh Start Again
Now, let's talk about fall bucket lists for introverts—those carefully curated collections of activities tailored for the quieter souls. Picture this: a solitary walk in the woods, where the only company is the whispering breeze and the crunch of leaves beneath your boots. Or perhaps, a cozy evening spent by the fireplace, lost in the pages of a novel that has been patiently waiting on the shelf.
For introverts, fall is an invitation to embrace the simple pleasures—the aroma of cinnamon-spiced candles, the taste of a homemade pumpkin treat, or the joy of capturing the changing scenery through a quiet photography session. It's not about grand gestures; it's about savoring the nuances of the season in your own unhurried way.
So, as the world outside buzzes with activity, introverts can find solace in the gentleness of fall, where the most meaningful moments unfold in the quiet corners of their own cozy retreats.
Fall Bucket List For Introverts (100 Fantastic Ideas)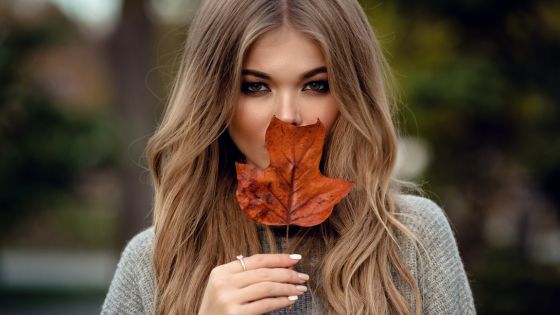 Solo Nature Walks: Wander through the changing foliage in blissful solitude.
Book Nook Retreat: Create a cozy reading nook and get lost in autumnal tales.
Homemade Soup Challenge: Master the art of crafting delicious, soul-warming soups.
Candlelit Meditation: Embrace the season's tranquility with a calming meditation by candlelight.
Photography Expedition: Capture the beauty of fall in a series of contemplative photographs.
Stargazing Night: Enjoy the crisp night air while marveling at the autumn constellations.
Pumpkin Carving Party for One: Turn pumpkin carving into a therapeutic, artistic endeavor.
Forest Picnic: Pack a basket with fall treats and dine in the midst of nature's grandeur.
Artisanal Hot Chocolate Tasting: Experiment with different hot chocolate recipes for the ultimate cozy indulgence.
Journaling by the Fire: Pour thoughts onto paper while the fireplace crackles in the background.
DIY Potpourri Crafting: Create your own autumn-inspired potpourri for a fragrant home.
Binge-Watch Classic Movies: Spend a day indulging in your favorite fall-themed films.
Yoga in the Park: Practice yoga amidst the falling leaves for a serene workout.
Digital Detox Day: Disconnect from screens and immerse yourself in the analog world.
Fall Foliage Watercolor Painting: Channel your inner artist and paint the vibrant hues of fall.
Bakery-at-Home Day: Try your hand at baking autumnal treats, from pies to cookies.
Countryside Drive: Take a leisurely drive through scenic countryside roads.
Forest Bathing Experience: Engage in the Japanese practice of "shinrin-yoku" for rejuvenation.
Historical Cemetery Exploration: Explore the quiet beauty of old cemeteries and their fascinating stories.
Create a Personalized Autumn Playlist: Curate a soundtrack that captures the essence of fall for your ears only.
Fireside Storytelling: Craft and share your own autumn-themed stories by the fire.
Autumn Poetry Writing: Craft heartfelt poems inspired by the season's beauty.
Maple Syrup Tasting: Explore various maple syrups and discover your favorite.
Herbal Tea Blending: Create a personalized blend of autumn-inspired herbal teas.
Sweater Knitting Project: Knit a cozy sweater to stay warm in style.

Fall-themed Puzzle Marathon: Challenge yourself with intricate autumn puzzles.
Visit a Farmer's Market: Explore local produce and handmade crafts.
Starlit Hammock Reading: Hang a hammock and read under the starlit sky.
Autumnal Charcuterie Board: Design a charcuterie board with fall flavors.
Moonlit Photography: Capture the serene beauty of the moonlit landscapes.
Gardening Prep: Plan and start a fall garden for next year's blooms.
Nature Sketching Day: Sketch the beauty of changing landscapes.
DIY Scented Sachets: Create sachets with autumn scents for a fragrant touch.
Historical Novels Marathon: Immerse yourself in historical novels on cozy evenings.
Forest Yoga Retreat: Take a weekend retreat for yoga in a forested area.
Tree Identification Hike: Learn to identify trees by their autumn leaves.
Indoor Plant Styling: Rearrange and decorate your home with indoor plants.
Forest Folklore Research: Dive into folklore inspired by wooded landscapes.
Autumn-Themed Embroidery: Embroider autumn motifs on cozy fabrics.
Sunset Picnic: Enjoy a quiet picnic as the sun sets in a picturesque location.
Farmhouse Décor Crafting: Create rustic décor items for a farmhouse touch.
DIY Wreath Making: Craft your own autumn wreath for the front door.
Night Sky Constellation Study: Learn about and identify fall constellations.
Culinary Herb Growing: Start an indoor herb garden for culinary delights.
Soothing Acoustic Playlist: Curate a playlist of calming acoustic tunes.
Rainy Day Poetry Writing: Let the rain inspire your creative writing.
DIY Herbal Bath Salts: Create homemade bath salts with autumn scents.
Cozy Blanket Fort Building: Embrace your inner child and build a blanket fort.
Natural Dyeing Experiment: Experiment with natural dyes for fabrics.
Lantern-lit Garden Stroll: Take a serene stroll through a lantern-lit garden.

Sip-and-Paint Night: Paint an autumn scene with your favorite warm beverage.
Fall Floral Arranging: Arrange seasonal flowers in beautiful bouquets.
Camping Under the Stars: Camp in a serene location under the autumn stars.
Mindful Listening Walk: Walk in silence, paying attention to nature's sounds.
DIY Pottery Workshop: Try your hand at crafting autumn-themed pottery.
Autumn Window Displays: Decorate your windows with fall-themed displays.
Woodland Creature Identification: Learn about local woodland creatures.
Retro Movie Marathon: Dive into classic movies from past decades.
Self-Reflection Retreat: Take a day for quiet self-reflection and journaling.
Poetry Recitation Night: Share your favorite autumn poems with friends.
DIY Rustic Furniture Crafting: Craft rustic furniture for a cozy home.
Bookbinding Project: Bind your favorite autumn poems into a book.
Outdoor Watercolor Painting: Paint landscapes in the open air.
Planting Bulbs for Spring: Prepare your garden for a vibrant spring.
Hiking Trail Cleanup: Contribute to the community by cleaning up hiking trails.
Apple Orchard Visit: Spend a day picking fresh apples at an orchard.
Quiet Lakeside Fishing: Enjoy a peaceful day fishing by the lake.
Forest Labyrinth Exploration: Navigate a forest labyrinth for introspection.
DIY Fall Scented Candles: Create candles with cozy fall scents.
Autumn-themed Calligraphy: Try your hand at beautiful fall-themed calligraphy.
Epic Hot Chocolate Toppings Bar: Create a hot chocolate bar with various toppings.
Home Movie Theater Night: Transform your living room into a cozy theater.
DIY Wind Chimes Crafting: Craft wind chimes with natural materials.
Mindful Origami Session: Engage in mindful origami folding.
Campfire Story Writing: Write stories inspired by the crackling campfire.

Indoor Astronomy Night: Study the stars using astronomy apps indoors.
Leaf Pressing Art: Preserve the beauty of autumn leaves in pressed art.
DIY Natural Bird Feeders: Craft bird feeders with natural materials.
Rainy Day Window Reading: Read a book while listening to the rain.
Nature Sound Recording: Capture the sounds of nature for relaxation.
Indoor Plant Watering Ritual: Establish a calming routine for your plants.
DIY Fall Potpourri Jar: Create decorative potpourri jars for your home.
Rural Barn Photography: Capture the charm of rural barns in photos.
Nature-inspired Sketchbook: Keep a sketchbook for nature-inspired drawings.
Candlelit Bath Ritual: Relax with a candlelit, aromatic bath.
DIY Autumnal Garland: Craft garlands with fall foliage and berries.
Moonlit Kayaking: Enjoy a serene kayaking experience under the moon.
DIY Dream Catcher Crafting: Create dream catchers with autumn elements.
Fall Star Photography: Capture the stars against the autumn sky.
Journaling by the Lake: Journal your thoughts by a peaceful lake.
DIY Pinecone Fire Starters: Craft fire starters using pinecones.
Forest Soundscape Creation: Record and create your own forest soundscape.
Tree Swinging Adventure: Find a sturdy tree and enjoy some nostalgic swinging.
Quiet Lakeside Camping: Camp by a serene lake for tranquility.
DIY Leaf Print Pillowcases: Print autumn leaves onto pillowcases.
Cloud Watching Day: Spend a lazy day watching clouds drift by.
DIY Herbal Infused Oils: Make aromatic oils using fall herbs.
Bread Baking Marathon: Try your hand at various homemade breads.
DIY Natural Beauty Products: Create skincare products with natural ingredients.
Fall Botanical Illustrations: Illustrate autumn botanicals in detail.

Homemade Apple Cider: Brew your own batch of delicious apple cider.
DIY Natural Insect Repellent: Create a natural insect repellent for outdoor activities.
Mushroom Foraging Adventure: Learn about and forage for wild mushrooms.
Outdoor Tea Ceremony: Host a serene tea ceremony in nature.
Natural Dye Tie-Dyeing: Tie-dye fabrics using natural dyes.
Poetry Reading by Candlelight: Read your favorite poetry by candlelight.
DIY Pinecone Animals: Craft adorable animals using pinecones.
Bird Watching Day: Identify and observe local bird species.
Create a Time Capsule: Assemble a time capsule with autumn memorabilia.
DIY Leaf Imprint Clay Bowls: Craft bowls with leaf imprints using clay.
Moonlit Forest Feast: Enjoy a quiet, moonlit dinner in the forest.
There you have it—111 fantastic ideas for an introvert's fall bucket list. Whether you embrace the solitude of the season or share these moments with a few close companions, may your autumn be filled with tranquility and warmth. The beauty of introverted fall activities lies in their simplicity and solitude, allowing you to savor the season at your own pace.
READ MORE