I Need You Quotes and Sayings to Show Your Love
We all fall in love. It is the most beautiful feeling in this world to be in love and be loved by someone. "I need you quotes", make this feeling much more intense as you show how much you need the love of your life.
Here are some "I badly need you quotes" that will help you show your love for someone special and tell him or her how badly you need them.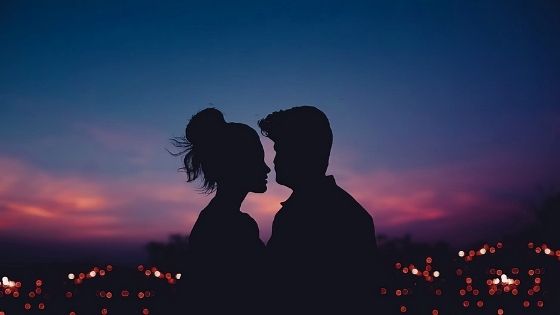 I Need You Quotes and Sayings to Show Your Love
1 "I want you to need me like the air you breathe, I want you to hold me in your loving arms, I want you to need me like I need you!" – Lamisi Danaba
2 "I need you now, I need you tomorrow, I need you every single second. Please don't leave, unless you never cared." – Winnie Kiri
3 "I just need you as much as I need oxygen to live." – FabZania
4 "I need you. Right now. Let me love you right here, please." – Abbi Glines
5 "You're everything I hope for. You're everything I need. You are so beautiful to me." – Joe Cocker
6 "You can't be gone. I need you here, with me. What am I going to do without you?" – Patrick Carman
7 "Like trees need sunshine to live, people need love." – Unknown
8 "Without you, every piece of me aches." – Unknown
9 "No matter how you behave because of mood swings, it is your character that attracts me, not your looks or talks." – Unknown
10 "I need you as much as a tree needs sunshine." – FabZania
11 "I love you not because I need you, but because you have created a place in my heart for you." – Debasish Mridha
12 "I need you more than I need freedom." – Lora Leigh
13 "I know what I want and what I need : YOU." – Unknown
14 "I want you, want you to want me, I need you so badly." – Frank Sinatra
15 "I don't need words, I just need you to come back." – Suzanne Wright
16 "You are the one I want, the one I need, the one I have." – Cameron Addison
17 "I need you. Right now. Let me love you right here, please." – Abbi Glines
18 "Lord my sovereign God, creator of the universe have mercy on my soul for I am one of many who need you." – Giovanni Bruschi
19 "I do not need drugs to be a genius, do not take a genius to be human, but I need your smile to be happy." – Charlie Chaplin
20 "When someone needs us, it makes us feel important and significant, so it's also natural to assume that needing someone is a sign of our love for them." – Xandria Ooi
21 "Your soul sings to mine. My soul is yours, and it always will be, in any world. No matter what happens. I need you to remember that I love you." – Laini Taylor
22 "The way I need you is a loneliness I cannot bear." – Carson Mccullers
23 "I need you so much that I don't stop thinking about you for even a second. I'm obsessed with you. You are my biggest itch, my sorest sore, my strongest desire." – Unknown
24 "I think I'm falling for you deeper and deeper. How do I know? Today I need you more than I needed you yesterday."  – Unknown
25 "I'm pretty sure I need you more than I should, but I can't really do anything about it." – Unknown
Read More Amazing Quotes To Motivate You Everyday
Broken Trust Quotes for Relationships
Encouragement Quotes To Help You Keep Going
True Love Quotes: Heart Touching Love Quotes
Independent Women Quotes To Empower You Everyday
Love Quotes For Him To Make Him Feel Special
Strong Mom Quotes Every Mother Needs To Read (+50 Quotes)