Love Quotes For Him To Make Him Feel Special:
In any relationship, love quotes have a powerful impact. Using these words regularly will keep the flame of your love burning. Your sweetheart will stay glued to you forever with these romantic love quotes for him.
What is the most romantic saying for him? When you are looking for some deep love quotes for him, this post will help you find the best ones. Be it Valentine's day or any other day of the year, you are surely going to show your love to him.
+50 Love Quotes For Him To Make Him Feel Special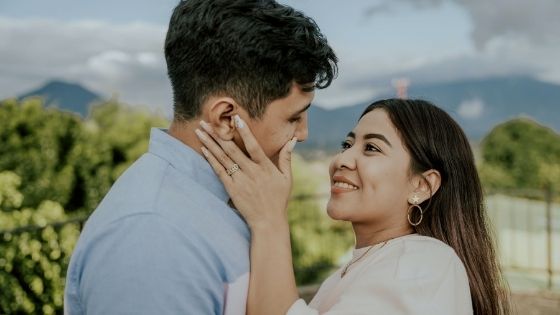 1 "Everywhere I look I am reminded of your love. You are my world." – Unknown
2 "Your love shines in my heart as the sun that shines upon the earth." – Eleanor Di Guillo
3 "My heart is and always will be yours." – Jane Austen
4 "I am very indecisive and always have trouble picking my favorite anything. But, without a doubt, you are my favorite everything." – Unknown
5 "If I had to choose between breathing and loving you I would use my last breath to tell you I love you." – DeAnna Anderson
6 "You might not have been my first love, but you were the love that made all the other loves irrelevant." – Rupi Kaur
7 "They say when you meet the love of your life, time stops, and that's true." – The Big Fish
8 "In all the world, there is no heart for me like yours. In all the world, there is no love for you like mine." – Maya Angelou
9 "Everything I've never done, I want to do with you." – Dinah Mite
10 "Your words are my food, your breath is my wine. You are everything to me." – Sarah Bernhardt
11 "If I did anything right in my life, it was when I gave my heart to you." – Iona Mink
12 "You're my favorite place to go when my mind searches for peace." – Unknown
13 "I like you very much, just as you are." – Mark Darcy
14 "I fell in love the way you fall asleep: slowly, and then all at once." – John Green
15 "I wasn't expecting you. I didn't think that we would end up together. The single most extraordinary thing I've ever done with my life is fall in love with you. I've never been seen so completely, loved so passionately, and protected so fiercely." – Beth Pearson
16 "I saw that you were perfect, and so I loved you. Then I saw that you were not perfect and I loved you even more." – Angelita Lim
17 "Can't you see? Every step I have taken since I was that child on the bridge, has been to bring myself closer to you." – Arthur Golden
18 "Love does not consist in gazing at each other, but in looking outward together in the same direction." –  Antoine de Saint-Exupery
19 "For small creatures such as we the vastness is bearable only through love." – Carl Sagan
20 "I felt his arms go around me, holding me tight I was safe. I was warm I was home." – Ally Carter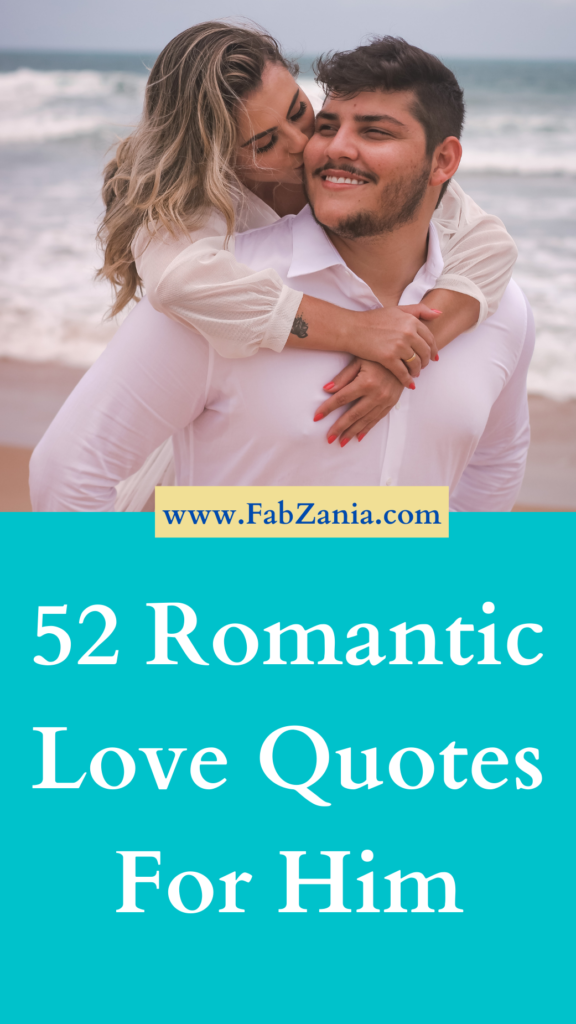 21 Sometimes your nearness takes my breath away, and all the things I want to say can find no voice. Then, in silence, I can only hope my eyes will speak my heart. – Robert Sexton
22 "Love is that condition in which the happiness of another person is essential to your own." – Robert A. Heinlein
23 "If I had a flower for every time I thought of you…I could walk through my garden forever." – Alfred Tennyson
24 "I want all of you, forever, every day. You and me… every day." – Nicholas Sparks
25 "Every heart sings a song, incomplete until another heart whispers back. Those who wish to sing always find a song. At the touch of a lover, everyone becomes a poet." – Plato
26 "Love easily confuses us because it is always in flux between illusion and substance, between memory and wish, between contentment and need." – Tom Robbins
27 "You are the answer to every prayer I've offered. You are a song, a dream, a whisper, and I don't know how I could have lived without you for as long as I have." – Nicholas Sparks
28 "My love for you has no depth, its boundaries are ever-expanding. My love and my life with you will be a never-ending story." – Christina White
29 "I never loved you any more than I do, right this second. And I'll never love you any less than I do, right this second." – Kami Garcia
30 "I lie awake watching your shoulders
Move so softly as you breathe
With every breath, you're growing older
But that is fine if you're with me."
― Pain of Salvation
31 "There are not enough days in forever to allow me to fully express the depth of my love for you." – Steve Maraboli
32 "Yours is the light by which my spirit's born – you are my sun, my moon, and all my stars."- E. E. Cummings
33 "You are both, the source of my happiness and the one I want to share it with." – David Levithan
34 "I seem to have loved you in numberless forms, numberless times, in life after life, in age after age, forever." – Rabindranath Tagore
35 "I write down what's in my heart and it's always you, you, you…" – Ranata Suzuki
36 "I love you, in my mind where my thoughts reside, in my heart where my emotions live, and in my soul where my dreams are born. I love you." – Dee Henderson
37 "Is it romantic or psychotic when I say I'll never let you leave me?" – R.K. Lilley, Grounded
38 That night, when you wrapped your arms around me and held me, I knew that no matter what happened with my life, you were my home. You stole the biggest piece of my heart that night." – Colleen Hoover
39 "From the moment I met you I loved you, loved you blindly, adoringly, madly! You didn't know it then – you know it now." – Oscar Wilde
40 "I knew right away that you were it for me, there were no reservations or second thoughts, I saw you and in an instant knew in my bones, my soul had known your soul lifetimes ago." – Beau Taplin
41 "You're my light. You illuminate my sky. My world. When we're together, sparks fly, igniting us both, and no one could dull our shine." – Ker Dukey, Vlad
42 "You are my best friend as well as my lover, and I do not know which side of you I enjoy the most. I treasure each side, just as I have treasured our life together." – Nicholas Sparks, The Notebook
43 "Love, gratitude, compassion, because sometimes every man or every woman will drive their partner crazy." – Goldie Hawn 
44 "You're the moon of my life, that's all I know and all I need to know and if this is a dream I will kill the man who tries to wake me." – Game of Thrones
45 "The real lover is a man who can thrill you by kissing your forehead or smiling into your eyes or just staring into space." – Marilyn Monroe
46 "Because I always say, if you're married for 50 years, and 10 of them are horrible, you're doing really good!" — Michelle Obama
47 "Marriage is not just spiritual communion and passionate embraces; marriage is also three-meals-a-day and remembering to carry the trash out." – Joyce Brothers
48 "If you find someone you love in your life, then hang on to that love." – Princess Diana
49 "I love our story. Sure, it's messy, but it's the story that got us here." – Barney Stinson, How I Met Your Mother
50 "You know you're in love when you can't fall asleep because reality is finally better than your dreams." – Dr. Seuss
51 "We would be together and have our books and at night be warm in bed together with the windows opens and the stars bright." – Ernest Hemingway
52 "Lots of people want to ride with you in the limo. But you want someone who'll help you catch the bus." – Oprah Winfrey
Final Thoughts On Love Quotes For Him To Make Him Feel Special
He is very special. So you need some special love quotes for him to make him feel amazing. These deep love quotes are definitely grab-worthy. Your man will love to have these quotes sent by you to him. They are filled with love and warmth that can be felt by you two.
Read More Amazing Quotes To Motivate You Everyday
Best Cheer Up Quotes To Turn Your Day Around
Independent Women Quotes To Empower You Everyday
40 Inspirational Quotes About Debt Payoff
Inspiring Quotes on Money (50 Wise Money Quotes)
Weight Loss Motivational Quotes To Keep You Going
ORGANIZATION QUOTES: 52 Inspirational Quotes About Being Organized