Inspiring Quotes on Money: Wise Money Quotes
Money is a powerful, effective, and impactful catalyst. Money is necessary to provide us with basic necessities such as food and shelter. A person who says money is not important is someone who has never been poor. Below you will find a collection of 50 motivational, funny, and insightful quotes on money and wealth.
Embrace your hard-earned money with these 50 quotes. They will help you keep up with your financial goals and will motivate you to stay money positive every day.
50 Inspiring Quotes on Money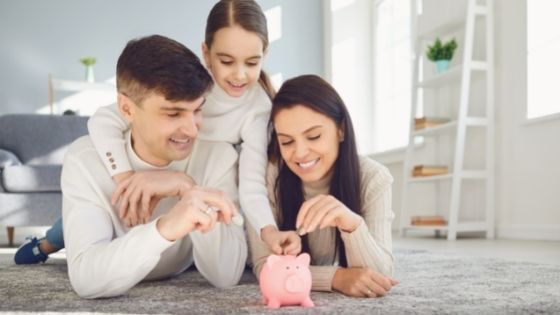 1 "Money is only a tool. It will take you wherever you wish, but it will not replace you as the driver." – Ayn Rand
2 "Money often costs too much" – Ralph Waldo Emerson
3 "Wealth is not about having a lot of money; it's about having a lot of options." – Chris Rock
4 "It's easy to say you don't care about money when you have plenty of it." – Ransom Riggs
5 "Money is the best deodorant." – Elizabeth Taylor
6 "Know what you own, and know why you own it." – Peter Lynch
7 "Money may not buy happiness, but I'd rather cry in a Jaguar than on a bus." – Françoise Sagan
8 "Time is more valuable than money. You can get more money, but you cannot get more time." – Jim Rohn
9 "If you would be wealthy, think of saving as well as getting." – Ben Franklin
10″Keep your eye on the goal, keep moving toward your target." – T. Harv Eker
Wise Money Quotes – Inspiring Quotes on Money
11 "Every time you borrow money, you're robbing your future self." – Nathan W. Morris
12 "Expect the best. Prepare for the worst. Capitalize on what comes." – Zig Ziglar
13 "Money won't create success, the freedom to make it will." – Nelson Mandela
14 "If you can get paid for doing what you love, every paycheck is a bonus." – Oprah Winfrey
15 "Wealth is the ability to fully experience life." – Henry David Thoreau
16 "Wealth is like sea-water; the more we drink, the thirstier we become, and the same is true of fame." –
Arthur Schopenhauer
17 "Money can't buy happiness, but it will certainly get you a better class of memories." – Ronald Reagan
18 "Money is a way of measuring wealth but is not wealth in itself." – Alan Watts
19 "Money isn't everything…but it ranks right up there with oxygen." – Rita Davenport
20 "That man is richest whose pleasures are cheapest." – Henry David Thoreau
Quotes on Money and Everything – Inspiring Quotes on Money
21 "The rich invest in time, the poor invest in money." –  Warren Buffett
22 "Money cannot buy peace of mind. It cannot heal ruptured relationships, or build meaning into a life that has none." –  Richard M. DeVos
23 "Money is not the only answer, but it makes a difference." – Barack Obama
24 "If we command our wealth, we shall be rich and free. If our wealth commands us, we are poor indeed." – Edmund Burke
25 "Earn with your mind, not your time." – Naval Ravikant
26 "The rich cannot accumulate wealth without the co-operation of the poor in society." – Mahatma Gandhi
27 "Not he who has much is rich, but he who gives much." – Erich Fromm
28 "Money is usually attracted, not pursued." – Jim Rohn
29 "Making money is a common sense. It's not rocket science. But unfortunately, when it comes to money, common sense is uncommon." – Robert Kiyosaki
30 "Too many people spend money they earned..to buy things they don't want..to impress people that they don't like." – Will Rogers
Power Of Money Quotes – Inspiring Quotes on Money
31 "Money is the best deodorant." – Elizabeth Taylor
32 "Money is a great servant but a bad master." – Francis Bacon
33 "The goal isn't more money. The goal is living life on your terms." – Chris Brogan
34 "The best way to become a billionaire is to help a billion people." – Peter Diamandis
35 "Don't just make money, make a difference." – Grant Cardone
36 "Money is like manure. You have to spread it around or it smells." – J. Paul Getty
37 "Simply put: we don't build services to make money; we make money to build better services. And we think this is a good way to build something." – Mark Zuckerberg (Facebook)
38 "Money is a terrible master but an excellent servant." – P.T. Barnum
39 "All money is a matter of belief." – Adam Smith
40 "The money you make is a symbol of the value you create." – Idowu Koyenikan
Quotes About Money and Life – Inspiring Quotes on Money
41 "There's no money in poetry, but then there's no poetry in money, either." – Robert Graves
42 "Anyone who lives within their means suffers from a lack of imagination." – Oscar Wilde
43 "If you don't get serious about your money you will never have serious money." – Grant Cardone
44 "Is the rich world aware of how four billion of the six billion live? If we were aware, we would want to help out, we'd want to get involved." – Bill Gates
45 "It's amazing how fast later comes when you buy now." – Milton Berle
46 "Keep your eye on the goal, keep moving toward your target." – T. Harv Eker
47 "Wealth, after all, is a relative thing since he that has little and wants less is richer than he that has much and wants more." – Charles Caleb Colton
48 "Money can buy you a fine dog, but only love can make him wag his tail." – Kinky Friedman
49 "Human beings are much bigger than just making money." – Muhammad Yunus
50 "Wealth does not make people happy, but positive increases in wealth may." – Nassim Nicholas Taleb
Final Thoughts on Inspiring Quotes on Money: 50 Wise Money Quotes
Money is power and getting this power adds up positivity to your life. Whenever you feel demotivated while reaching your financial goals, read these motivating money quotes that will help you sane through your short-term and long-term financial planning.
These 50 Inspiring Quotes on Money will not only motivate you but will push you towards earning and saving more and more every day. All these quotes reflect the importance of money in our lives. We don't make money just to live by it, we make it to make our lives better.
Hence, don't be money-minded but never even take this powerful tool easily. If you ace your money game, you are going to win a lot of things in your life.
Read More Inspiring Quotes on Money
40 Inspirational Quotes About Debt Payoff
Positive Quotes For Kids To Boost Confidence {50+ Positivity Quotes}
ORGANIZATION QUOTES: 52 Inspirational Quotes About Being Organized
Weight Loss Motivational Quotes To Keep You Going