Inspirational Quotes About Debt Payoff:
Being debt-free is a very liberating experience. With no monthly payments, you'll find that your life gets much simpler, and you'll be amazed at how much better it gets. When you are juggling finances each month and struggling to pay off debt, life isn't much fun. Getting out of debt makes life significantly more enjoyable.
When your debts are paid off, your life will seem brighter in so many ways. You'll have a wider variety of things to choose from and you won't have to worry about getting yet another bill coming every month.
Hopefully, these Inspirational Quotes About Debt Payoff will motivate you to make your finances as good as possible if you are feeling down and need some motivation.
Inspirational Quotes About Debt Payoff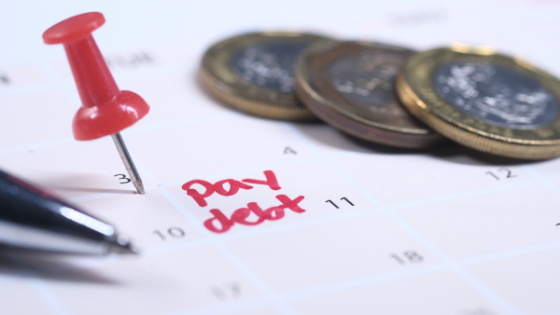 1 "Wherever you are, be all there." – Jim Elliot
2 "At the end of the day, we can endure much more than we think we can." – Frida Kahlo
3 "You can't go back and change the beginning, but you can start where you are and change the ending." – C.S. Lewis
4 "Doubting yourself is normal. Letting it stop you is a choice." – Mel Robbins
5 "Don't try to keep up with the Joneses. They're broke." – Dave Ramsey
6 "The hard days are what make you stronger." – Aly Raisman
7 "Debt settles such base matter as the will; and not till then." – William Blake
8 "A hundred wagon loads of thoughts will not pay a single ounce of debt."- Italian Proverb
9 "The secret of getting ahead is getting started." ­- Mark Twain
10 "The safest way to double your money is to fold it over and put it in your pocket." — Kin Hubbard
11 "It's not whether you get knocked down; it's whether you get back up." – Vince Lombardi
12 "What you do today can improve all your tomorrows." ­- Ralph Marston
13 "I'd rather go to bed supperless, than rise in debt." –  Benjamin Franklin
14 "If I owe you a pound, I have a problem; but if I owe you a million, the problem is yours." – John Maynard Keynes
15 "Money is only a tool. It will take you wherever you wish, but it will not replace you as the driver." – Ayn Rand
16 "Try to save something while your salary is small; it's impossible to save after you begin to earn more." – Jack Benny
17 "All progress takes place outside the comfort zone." – Michael John Bobak
18 "What you do today can improve all your tomorrows." – ­Ralph Marston
19 "You can't cross the sea merely by standing and staring at the water." – ­Rabindranath Tagore
20 "Before borrowing money from a friend, decide which you need most."- American Proverb
Paying Off Debt Positive Money Quotes
21 "When a man is in love or in debt, someone else has the advantage." – Bill Balance
22 "Neither a borrower nor a lender be; for loan doth oft lose both itself and friend." – William Shakespeare
23 "Debt is dumb. Cash is king."- Dave Ramsey
24 "The government who robs Peter to pay Paul can always depend on the support of Paul." – George Bernard Shaw
25 "In order to succeed, we must first believe that we can." – ­Nikos Kazantzakis
26 'A big part of financial freedom is having your heart and mind free from worry about the what-ifs of life.' – Suze Orman
27 "Daring is saying 'I know I will eventually fail and I'm still all in." – Brene Brown
28 "Challenges are what make life interesting and overcoming them is what makes life meaningful." – Joshua J. Marine
29 "Success is not final, failure is not fatal: it is the courage to continue that counts." – Winston Churchill
30 "I never attempt to make money on the stock market. I buy on the assumption that they could close the market the next day and not reopen it for ten years." – Warren Buffett
31 "No matter what you do, no matter how many times you screw up and think to yourself 'there's no point to carry on', no matter how many people tell you that you can't do it, keep going. Don't quit. Don't quit, because a month from now you will be that much closer to your goal than you are now. Yesterday you said tomorrow. Make today count." – Unknown
32 "It's always too early to quit." – Norman Vincent Peale
33 "You never fail until you stop trying." – Albert Einstein
34 "It is your determination and persistence that will make you a successful person." – Kenneth J Hutchins
35 "The only way you will ever permanently take control of your financial life is to dig deep and fix the root problem." – Suze Orman
36 "Obstacles are those frightful things you see when you take your eyes off your goal." – Henry Ford
37 "Start where you are. Use what you have. Do what you can." ­- Arthur Ashe
38 "Our greatest weakness lies in giving up. The most certain way to succeed is always to try just one more time." ­- Thomas Edison
39 "A smooth sea never made a skilled sailor." – Franklin D. Roosevelt
40 "The more we do, the more we can." ­- William Hazlitt
Final Thoughts On Inspirational Quotes About Debt Payoff
These Inspirational Quotes to Help You Get Out of Debt and Stay Out. Debt-free living is empowering. You will notice how much easier life becomes when you don't have monthly payments. You can't enjoy life when you have to juggle finances every month and struggle to pay off debt. Eliminating debt increases happiness.
You will find that your life will seem so much brighter when you have paid off your debts. You won't have to worry about getting yet another bill every month, and you'll have a wider variety of options to choose from.
If you are feeling depressed and need the motivation to make your finances better, these Inspirational Quotes About Debt Payoff will surely motivate you.
Related Posts:
11 Things To Stop Buying To Save Money Every Month
Living Below Your Means – Practical Tips To Save Money
ORGANIZATION QUOTES: 52 Inspirational Quotes About Being Organized
Self Love Quotes to Enrich Your Self Esteem