Anti-Ageing Homemade Face Packs:
Increasing age makes you unhappy but it worsens when your skin starts reflecting those aging marks and wrinkles. It puts you down and lowers your confidence too. Sometimes people face premature aging due to pollution and chemicals of beauty products.
Here are a few anti-aging face masks that help you look younger by years and gain back the lost charm and confidence. Many of the ingredients are easily available in your kitchen. Use them and avoid spending thousands of rupees in salons or the creams available in markets, which give temporary effects and sometimes give many side effects too. Natural is always better.
5 Anti-Ageing Homemade Face Packs For Naturally Younger Looking Skin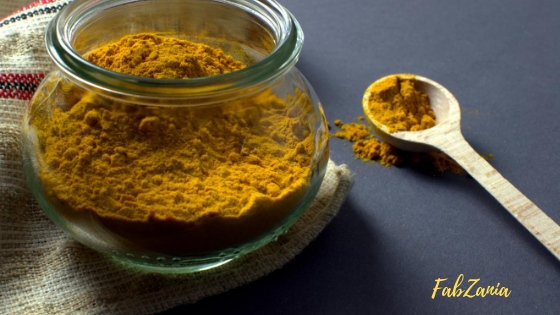 Check these Anti-Ageing Homemade Face Packs that are made with all the ingredients available in your kitchen and they are pocket-friendly too.
1. Honey Banana Face Mask – Face pack for younger looking skin
Take one ripe banana. Mash it with a spoon, add 1 teaspoon honey. mix well.
Now apply the paste to the face and neck. Leave it for 15 minutes. Rinse it off with tap water. You will see an instant moisturization on your face as this anti-aging face pack eliminates dryness and makes the skin look supple.
2. Turmeric and Yogurt Mask – 
Take two teaspoons of yogurt. Mix a pinch or two of turmeric powder. Mix it well.
Apply this mixture on the face and neck evenly. Leave it for 10-15 minutes. Rinse it off with lukewarm water.
3. Honey and Coffee Face Mask – Face pack for anti aging
Mix 1 tablespoon honey with 1 teaspoon coffee powder. Mix it well and apply this mixture to the face and neck evenly. (May avoid eye area). Leave this mask for 10-15 minutes. It won't dry. Rinse it off with plain water. See an instant glow on the face.
PS – Use this mask thrice a week and see the natural glow and younger-looking skin without harmful side effects.
4. Papaya Honey Mask – Homemade anti aging face pack
As honey is a key ingredient for anti-aging regimes, it goes well with many other ingredients. Honey itself can be a good face mask and help you reduce wrinkles and dark spots.
Mixing honey in mashed ripe papaya gives additional benefits as papaya is a rich source of an enzyme called papain and helps remove the dead cells of the skin to make it look younger, brighter, and healthier.
Mix 1 teaspoon honey in 2 spoons of mashed papaya. Apply this mask on the face, neck ( can also be applied as a body mask). Rinse it off after 15-20 minutes to get a radius glow.
5. Yogurt Honey Oatmeal Face Mask – Best Anti-Ageing Homemade Face Pack
As mentioned earlier, honey helps you get youthful skin. Reduces blemishes, dark spots, and impurities of the skin. Oatmeal works as a great exfoliant and helps you get rid of dead skin cells. And yogurt gives a smooth texture to the skin reducing the fine lines.
This mixture of honey, yogurt, and oatmeal makes an amazing face mask which helps you get a solution for many skin problems like wrinkles, fine lines, dark spots and blemishes, sagging skin, etc.
Mix these three ingredients in equal quantities to form a thick paste. Apply on the face evenly.
After 10-15 minutes, splash some water and make it wet again. Give a face massage with the use of your palms and fingers, it will help to remove the dead skin cells. Wash it off with plain water.
You can repeat the above-mentioned masks twice a week or can go for a new mask every week. It will help the skin to get all the nutrients and to get back the lost charm of the skin. Look a few years younger than the actual age or stop premature aging with the help of these quick, easy, natural, homemade face masks.
Choose your favorite anti-aging face pack and (anti-aging face pack homemade) repeat the application at least twice a week to see some surprising results and look younger than your age.
Related Posts
Incredible Benefits Of Olive Oil For Skin And Hair
21 Days Glowing Skin Tips Challenge
11 Things To Do To Look More Attractive