Courage Quotes For Kids: There are many ways that courage shows up in your daily life.  When you have courage you are willing to take a chance on a friend, help a stranger, or stick to something, no matter how difficult it is for you.
Being courageous means facing fear and conquering challenges. Another way to describe strength is by being brave. By taking responsibility for our actions, we invest in our future, develop new skills, and can take advantage of new opportunities.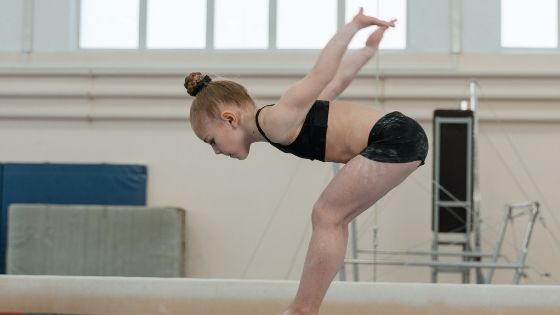 25+ Best Courage Quotes For Kids
1 "If you have good thoughts they will shine out of your face like sunbeams and you will always look lovely." – Roald Dahl
2 "You're braver than you believe and stronger than you seem, and smarter than you think." – A.A. Milne/Christopher Robin
3 "Every action in our lives touches on some chord that will vibrate in eternity." – Edwin Hubbel Chapin
4 "Mistakes are part of the dues one pays for a full life." – Sophia Loren
5 "You must be the change you wish to see in the world." – Mahatma Gandhi
6 "Even if you are on the right track, you will get run over if you just sit there!" – Will Rogers
7 "Make each day your masterpiece." – John Wooden
8 "I have lived my life according to this principle: If I'm afraid of it, then I must do it." – Erica Jong
9 "Courage is what it takes to stand up and speak. Courage is also what it takes to sit down and listen." – Winston Churchill
10 "Stand for something or you will fall for anything. Today's mighty oak is yesterday's nut that held its ground." – Rosa Parks
11 "Courage starts with showing up and letting ourselves be seen." – Brené Brown
12 "Courage is a love affair with the unknown." – Osho
13 "Let us not pray to be sheltered from dangers but to be fearless when facing them." – Rabindranath Tagore
14 "Have the courage to be who you are, not what people expect you to be." – David Goggins
15 "Courage is the power to let go of the familiar." – Raymond Lindquist
16 "Courage is the ladder on which all the other virtues mount." –  Clare Boothe Luce
17 "Courage is not the absence of fear, but rather the assessment that something else is more important than fear." – Franklin D. Roosevelt
18 "Courage is the only virtue you can't fake." – Nassim Nicholas Taleb
19 "Be bold. Be courageous. Never be afraid to speak up and speak out." – John Lewis
20 "People have this capacity within them to set the world straight." – Jordan Peterson
21 "Your fear of looking stupid is holding you back." – Justin Perry
22 "Courage doesn't mean you're not afraid anymore, it just means your action isn't controlled by your doubts." – Thibaut
23 "Without courage, wisdom bears no fruit."- Baltasar Gracian
24 "Never let the fear of striking out get in your way." – Babe Ruth
25 "To look at something as though we had never seen it before requires great courage." – Henri Matisse
26 "Stories make us more alive, more human, more courageous, more loving." ― Madeleine L'Engle
27 "Courage is the first of human qualities because it is the quality which guarantees the others." ― Aristotle
Kids become brave and bold when they face challenges. Their behavior becomes more courageous as a result. Children are more likely to be themselves and share their work when they face criticism if they take risks and stand up for others.
What are positive quotes on courage? – Quotes About Bravery for Kids | These 25+ Best Courage Quotes For Kids will build a courageous personality in your kids and add a feeling of bravery to their life.
What is courage for kids?
To have courage is to be able to do things that are difficult even when they come with risks. Even in the face of opposition, courageous people take action and speak their minds.
Challenges make kids brave and bold. It builds up courage in their behavior. Taking risks and standing up for others gives kids the confidence to be themselves, and to share their work even when they receive criticism.
Read Amazing Quotes To Motivate You Everyday
Father Daughter Love Quotes That Will Warm Your Heart
Happy Father's Day Quotes | The Best Dad Quotes
Encouragement Quotes To Help You Keep Going
Independent Women Quotes To Empower You Everyday