Proud Dad Quotes – Proud Father Quotes
Dads feel proud of their kids. Their smallest happiness resides in their kids' joy. A tiny achievement of the kids makes them feel proud. Here are some proud dad quotes / proud father quotes to let you feel the pride of the fathers they feel about their kids.
You will find all the options from "proud dad of daughter quotes" to "proud dad of son quotes", the quotes have no limit when you need them the most. The web is full of such adorable proud father quotes and we bring you the most amazing dad quotes here.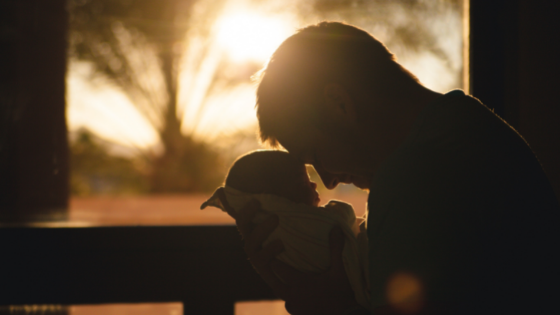 21 Proud Dad Quotes – Proud Father Quotes
1 As a dedicated and proud father of three, I am a strong advocate of life. I value life whether born or unborn. –
Gresham Barrett
2 As the proud father of two teens and past Chairman to the Presidents Council on Physical Fitness and Sports, I am committed to educating parents and especially young people on ways to live a long, healthy and active life. –
Lee Haney
3 "In any event, parents never underestimated the abilities of their own children. Quite the reverse. Sometimes it was well nigh impossible for a teacher to convince the proud father or mother that their beloved offspring was a complete nitwit." –Roald Dahl
4 "One day I said to my dad, 'Are you disappointed that I'm working a minimum-wage job and I didn't go to college?' I'll never forget his response. He said, 'It's not about how much money you make or what your job is, but it's more about your character. For that, I'm proud of you.'" – Josh Dun
5 "Whenever I'm in theatre situations I will go out of my way not to talk about my father, but in the film world I can be really proud of my family and say, 'You know what: my dad's a really, really famous theatre director,' because nobody has any idea." – Rebecca Hall
6 "A dad feels proud when his child achieves anything that he never could achieve." – FabZania
7 "The achievements of kids make a dad way more lively and joyous than his own." – FabZania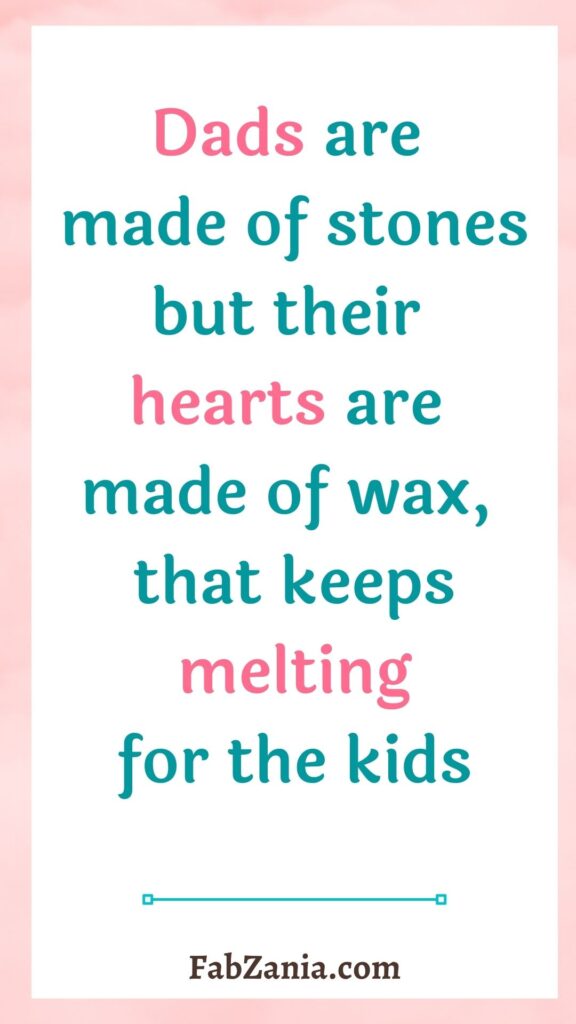 8 "Dads are made of stones but their hearts are made of wax, that keep melting for the kids" – FabZania
9 "My dad felt happy for the smallest of my achievements, I always felt he over exaggerates it, until I became a dad myself." – FabZania
10 "Every time I got a trophy, my father flaunted it to everyone. Now I cherished those flauntings when he is no more." – FabZania
11 "The world could forget my achievements, but my father lived through them." – FabZania
12 "A proud dad does not care if people are laughing at him, he just cares about his kids and their happiness." – FabZania
13 "My father gave me the best piece of advice, "Marry the one who loves you the most." I did the same, and now I am happy in my abode." – FabZania
14 "I feel so great about the success of my daughter, she has achieved everything that she dreamt of. I am a proud dad who nurtured her dreams." – FabZania
15 "Even though I'm proud my dad invented the rear-view mirror, we're not as close as we appear." – Stewart Francis
16 "Obviously, losing a parent is very difficult. I miss my dad every day, but I know he would be proud to see me continuing to swim and going for another shot at the Olympics." – Eric Shanteau
17  "A lot of my own relatives didn't get to go to school because we were mountain people. You have to get out and work and help feed the family. My own dad couldn't read and write. And my dad was very proud of me." – Dolly Parton
18 "I don't think a man who is fifteen years younger than me should tell me he is proud of me unless he is my sober coach or my time-travel dad." – Amy Poehler
19 "My dad must be feeling extremely proud from the heaven, because he has raised the best human beings who worship humanity over money" – Fabzania
20 "My dad taught me to be a humble person, and I carry that pride and make him proud of myself." – FabZania
21 "A father carries the pride of raising humble children who carry his legacy of being great human beings."  FabZania
Final Thoughts on Proud Dad Quotes – Proud Father Quotes
Successful and humble kids make their respective dads proud. A father's most petite happiness lives in their kids' joy. A minuscule accomplishment of the kids makes them feel scornful. Here are some of the best proud dad quotes / proud father quotes to let you think about the fathers' pridefulness they feel about their kids.
From "the proud father of a daughter quotes" to "the proud father of a boy quotes," the quotations are endless when you need them the most. The internet is full of lovely proud father quotes, and we've compiled a list of the best proud father quotes for you.
Read More Amazing Quotes To Motivate You Everyday
Happy Father's Day Quotes | The Best Dad Quotes
Encouragement Quotes To Help You Keep Going
True Love Quotes: Heart Touching Love Quotes
Independent Women Quotes To Empower You Everyday
40 Inspirational Quotes About Debt Payoff
Inspiring Quotes on Money (50 Wise Money Quotes)