Father Son Love Quotes
A father-son relationship is one of the most precious relationships in this world. there are no apt words to describe father son relationship. Dads often get sentimental towards their mini version. They start living their unfulfilled dreams through their sons. Here are some of the best Father Son Love Quotes that depict the depth of this beloved and unbeatable relationship.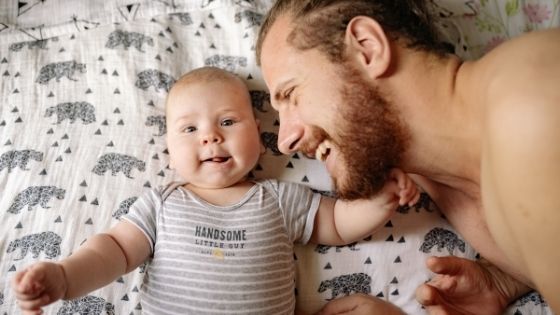 Father Son Love Quotes That Will Melt Your Heart
Here are some of the most amazing father son quotes that will inspire and amuse you to nurture this bond forever.
1 "Until you have a son of you own, you will never know what that means. You will never know the joy beyond joy, the love beyond feeling that resonates in the heart of a father as he looks upon his son." – Kent Nerburn
2 "The older I get, the smarter my father seems to get." – Tim Russert
3 "Everything they do, from smiling to crying, feels like a blessing. Being a father feels amazing. This has been the most spiritual moment in my life." – Ricky Martin
4 "Sons have always a rebellious wish to be disillusioned by that which charmed their fathers." – Aldous Huxley
5 "With sons and fathers, there's an inexplicable connection and imprint that your father leaves on you." – Brad Pitt
6 "My father used to say that 'it's never too late to do anything you wanted to do. You never know what you can accomplish until you try." – Michael Jordan
7 "For thousands of years, father and son have stretched wistful hands across the canyon of time." – Alan Valentine
8 "Every father should remember that one day his son will follow his example instead of his advice." – Charles F Kettering
9 "My father didn't tell me how to live; he lived, and let me watch him do it." – Clarence B. Kelland
10 "When a father gives to his son, both laugh; when a son gives to his father, both cry." – William Shakespeare
11 "There must always be a struggle between a father and son, while one aims at power and the other at independence." – Samuel Johnson
12 "My father was my teacher. But most importantly he was a great dad." – Beau Bridges
13 "The nature of impending fatherhood is that you are doing something that you're unqualified to do, and then you become qualified while doing it." — John Gree
14 "Like so much between fathers and sons, playing catch was tender and tense at the same time." – Donald Hall
15 "By the time a man realizes that maybe his father was right, he usually has a son who thinks he's wrong." — Charles Wadsworth
16 "What was silent in the father speaks in the son, and often I found in the son the unveiled secret of the father." — Friedrich Nietzsche
17 "Daddies don't just love their children every now and then, it's a love without end." – George Strait
18 "I believe that what we become depends on what our fathers teach us at odd moments, when they aren't trying to teach us. We are formed by little scraps of wisdom." – Umberto Eco 
19 "It's hard to kill that father-son bond." – Adam Driver
20 "A father is a man who expects his son to be as good a man as he meant to be." – Frank Clark
21 "We think our father's fools, so wise we grow. Our wiser sons, no doubt will think us so." – Alexander Pope
22 "Anyone can be a father. It takes someone special to be a dad, and that's why I call you dad because you are so special to me. You taught me the game, and you taught me how to play it right." – Wade Boggs
23 "Not every father gets a chance to start his son off in his own footsteps." – Alan Ladd
24 "When you're young, you think your dad is superman. Then you grow up, and you realize he's just a regular guy who wears a cape." – Dave Attell
25 "Fathers and sons are much more considerate of one another than mothers and daughters." – Friedrich Nietzsche
26 "I love my son more than anything. I'll do whatever it takes to make sure he is raised the right way." – Unknown
27 "A good father believes that he does wisely to encourage enterprise, productive skill, prudent self-denial, and judicious expenditure on the part of his son." – William Graham Summer
28 "I knew my father had done the best he could, and I had no regrets about the way I'd turned out. Regrets about journey, maybe, but not the destination." ― Nicholas Sparks
29 "[My father] loved me tenderly and shyly from a distance, and later on took a naive pride in seeing my name in print." ― Arthur Koestler
30 "There is no denying that a son can be raised to be a great man only if he has a strong and wise father to lead the way." – Unknown
31 "A father's job is to love his son enough to let him fly, and strong enough to let him become his own person." – Unknown
32 "Sons always identify fathers as their greatest heroes, while fathers always look at sons as their biggest accomplishment." – Unknown
33 "Sons and fathers have their own little universe of trust, privacy, and love, thus creating one of the strongest bonds that ever existed." – Unknown
Final Thoughts on Father Son Love Quotes
These father and son bonding quotes will definitely help you cherish the special day for the fathers. Choose the perfect quotes for the perfect man in your life who wears several hats and plays the role of a dad the best. The father son bonding needs to be cherished and nurtured forever.
Read More Amazing Quotes To Motivate You Everyday
Father Daughter Love Quotes That Will Warm Your Heart
Happy Father's Day Quotes | The Best Dad Quotes
Encouragement Quotes To Help You Keep Going
True Love Quotes: Heart Touching Love Quotes
Independent Women Quotes To Empower You Everyday
Love Quotes For Him To Make Him Feel Special
Strong Mom Quotes Every Mother Needs To Read (+50 Quotes)