How To Be Naturally Beautiful Overnight
Do you wish you didn't have to apply so many makeup products every morning and look beautiful naturally? Let your skin breathe for a while. Because your skin needs a break from all the cosmetics and chemicals.
Natural ingredients are available for every skin type. Loading your skin with unwanted and harmful chemicals is not necessary to look pretty. You can skip all those pricey things and find everything in your kitchen that adds beauty to your dull skin.
Want to look naturally beautiful overnight? Try these home remedies and make your skin look stunning and shining overnight.
Disclaimer: This post contains Affiliate Links. As an Amazon Associate, I earn from qualifying purchases. This comes at no extra cost to you.
How To Be Naturally Beautiful Overnight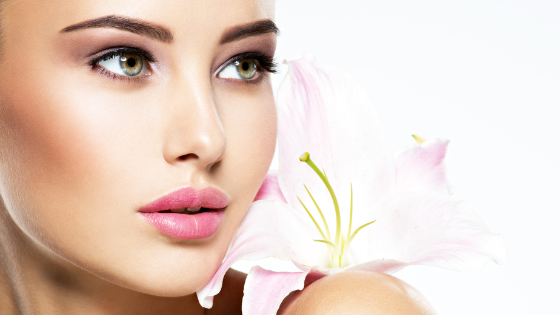 There are several ways to add a potion of beauty to your skin overnight. Here are some quick and handy remedies to get naturally gorgeous skin right away. These 12 natural ways to make your skin beautiful will boost your confidence and let you flaunt your glowing skin without any chemicals.
Hydrate Your Skin
Hydrating is one of the basic steps to getting healthy skin. Drink a sufficient amount of water to keep your skin soft and supple. Water helps you discard toxins from your body and makes your skin look ravishing without any effort.
Drink at least eight glasses of water every day to keep skin infections and toxins at bay. You can also infuse your daily dose of water with lime wedges, mint lives, and cucumber slices to make it extra delicious and nutritious.
Eat Whole Fruits
Fruit juices are healthy but they lack fiber content in them. Eating whole fruits gives you more benefits from each fruit. Make sure you add at least four to five types of fruits to your diet every day to get sufficient benefits from fruits.
Orange, Apple, Papaya, Watermelon, and Strawberry are some of the best fruits to get extra glowing skin naturally.
Clean, Moisturise, Exfoliate
It's important to follow a skincare routine every day (and/or every night) to get healthy skin. Your face may look dull if you don't cleanse your skin regularly. Using mild soaps can maintain the natural oils of the skin while removing the dirt.
Exfoliate your skin at least once a month to get rid of dead skin cells. Use mild scrubs that won't harm your sensitive skin.
Beauty Sleep
Sleep is another important step to getting beautiful skin naturally. Lack of sleep can add pressure to the skin cells and your face may look tired and exhausted always.
A minimum of eight hours of sleep is recommended to let your body relax and rejuvenate the tired skin cells. Our body performs repairing work on cells and tissues while we are asleep. Let your body and skin relax to revitalize the skin cells to add extra beauty overnight.
Groom Yourself
Grooming is as important as using beauty products. Get a haircut done to look younger by years. A cleanup or facial may help you get back your beauty within hours.
Thread your eyebrows to get rid of excess hair growth and shape them well to make your eyes and face look more attractive. Removing facial hair may help you look pretty and add instant beauty to a dull face.
Make sure you take a specialist's help to remove facial hair safely.
Rub Potato Peels
The inner part of potato peels is loaded with skin-friendly nutrients. Rub the peels on your face before going to bed. Wait for half an hour and wash off your face with plain water. You can apply moisturizer or can leave the skin just like that.
You will be able to see a magical difference on your face overnight. Potato peels help reduce blemishes and acne marks and revive your skin from within.
Rub Banana Peels
Banana peels are another way of finding beauty in your kitchen. Don't throw away the banana peels and rub them on your skin (the inner part). Banana peels help in restoring moisture and suppleness of the skin and are highly effective in rejuvenating dull skin overnight.
Apply Honey – How To Be Naturally Beautiful Overnight
Have you ever tried honey on face overnight? If not tried it yet, it's time to apply this nature's nectar to your face tonight. Honey helps in soothing and heal your skin while restoring its natural beauty. It adds extra glow to your skin overnight.
Honey helps in reducing scars
Honey adds glow to the dull skin
Honey helps in reducing acne and blackheads
Coffee mixed with honey works best for an instant glow (no need to keep it overnight, just half an hour is good to go).
Olive Oil Massage
When the weather is dry and cold massage your skin with virgin olive oil. It helps in improving blood circulation and rejuvenates skin from within. Olive oil also helps in fighting fine lines and other signs of aging. Read more about the Incredible Benefits Of Olive Oil For Skin And Hair.
You can also use olive oil in your regular face pack (homemade face pack).
How To Use – Add a few drops of olive oil to a homemade face pack and keep it for 15 minutes. Wash it off with tap water. You can also use beauty products containing olive oil.
Almond Oil Massage
Many skincare products now include almond oil as a key ingredient. You can benefit from almond oil in a number of ways, from giving your skin a healthy glow to keeping it nourished and healthy. Do a patch test before using this oil on your skin, as it may not suit all skin types.
How To Use: The recommended use of sweet almond oil is to apply a few drops to your face and neck. Wash it the next day after keeping it overnight. A cotton ball can be used to apply the raw milk mixture on your face after adding a few drops to it. Put this mix on your skin and let it work its magic for a while.
Rub Strawberries
Strawberry's high concentration of vitamin C contributes to lightening the skin tone. Rubbing strawberries on your face and skin at night helps getting glowing and younger looking skin naturally.
How To Use: Cut strawberries in halves. Rub the inner part on your face and neck with soft strokes. Don't be harsh on your skin and let the juice do its magic. Keep it on your face for 30-45 minutes. Wash off with plain water. Pat dry your skin. You can apply a good moisturizer before going to bed or just can leave the skin open to breathe.
Homemade Facepack
Applying homemade face packs helps in several ways. They are free of chemicals and are cheaper than the pricey cosmetic and makeup products. Not all beauty products are bad but many of them are loaded with unwanted ingredients like parabens.
Try these homemade face packs to restore your beauty overnight and look younger than your age.
Final Thoughts on "How To Be Naturally Beautiful Overnight"
The beauty potion can be added overnight in several ways. You can get naturally gorgeous skin right away with these quick and handy remedies. Boost your confidence and flaunt your glowing skin with these 12 natural ways to make your skin beautiful.
READ MORE:
Apple Cider Vinegar for Dandruff: Get Relief From Itchy Scalp
21 Days Glow Up Challenge – Glowing Skin Tips
Amazing Benefits Of Triphala For Hair, Skin, and Health