Cheer Up Quotes To Turn Your Day Around
We may feel low for several reasons and sometimes for no reason. Mood swings are natural. But if we receive some warmth during the low days, we feel cheered up.
Our spirits are lifted when we're encouraged and we're able to prepare for every other challenge. When your near and dear ones are going through a bad phase of their lives, you can cheer your loved ones up by saying a quick "thank you," spending quality time together, taking a peaceful walk, or holding hands in encouragement.
When your loved ones are feeling demotivated in their lives, you can cheer them up with some kind words. Here are some of the Best Cheer Up Quotes To Turn Your Day Around.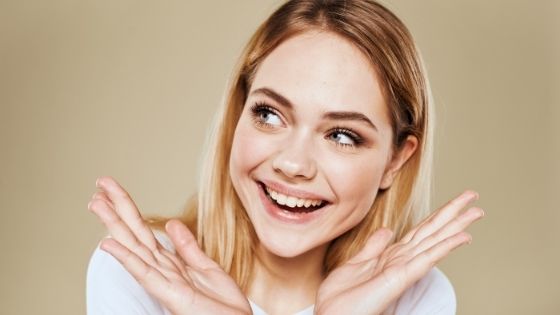 Best 'Cheer Up' Quotes To Turn Your Day Around
1 "Rise and rise again until lambs become lions." – Robin Hood
2 "Cheer up when the night comes, because mornings always give you another chance." – Nicki Minaj
3 "It's not the load that breaks you down, it's the way you carry it." – Lou Holtz
4 "We can see through others only when we can see through ourselves." – Bruce Lee
5 "In the central place of every heart, there is a recording chamber; so long as it receives messages of beauty, hope, cheer, and courage, you are young." – Samuel Ullman
6 "Very little is needed to make a happy life; it is all within yourself, in your way of thinking." – Marcus Aurelius
7 "Success is most often achieved by those who don't know that failure is inevitable." – Coco Chanel
8 "When everything seems to be going against you, remember that the airplane takes off against the wind, not with it." – Henry Ford
9 "The big lesson in life is never be scared of anyone or anything." – Frank Sinatra
10 "If you always do what interests you, at least one person is pleased." – Katharine Hepburn
Quotes to Cheer Someone Up After a Bad Day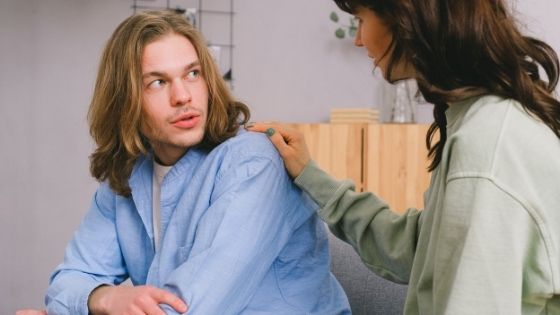 We all do go through bad days. It feels bitter and broken during such times. If someone you love and care about needs some quotes to cheer them up after a bad day, these quotes are going to help you and him or her for sure.
11 "Cheer up, tomorrow is another chance." – Unknown
12 "The best way to cheer yourself up is to try to cheer somebody else up." – Mark Twain
13 "There are many things evil people can take from you. However, they can never steal your ability to laugh and laugh loud." – Shannon L. Alder
14 "When life gives you lemons, make assless chaps." – Angie West
15 "How could you be sad, when you can sing?" – Lailah Gifty Akita
16 "Pep up, Emory," he whispered to himself. "You have the world to save. Then, it will be time for tea." – Kendra Moreno, Clockwork Butterfly
17 "It's not your time to play around, it's a time to get up and do something precious to create your own delightful life." – Shaa Zainol
18 "In the middle of difficulty lies opportunity." – A. Einstein
19 The habits you created to survive will no longer serve you when it's time to thrive. Get out of survival mode. New habits, new life. – Ebonee Davis
20 "After every storm, the sun will smile; for every problem, there is a solution, and the soul's indefeasible duty is to be of good cheer." – William R. Alger
Cheer up quotes for best friend
21 "I always cheer up immensely if an attack is particularly wounding because I think, well, if they attack one personally, it means they have not a single political argument left." – Margaret Thatcher
22 "Don't give up when dark times come. The more storms you face in life, the stronger you'll be. Hold on. Your greater is coming." – Germany Kent
23 "When you learn to talk people up, you will never talk yourself down." – Richmond Akhigbe
24 "Don't worry, it's bad for your health." – J.R. Rim
25 "The energy you give off is the energy you receive. I really think that, so I'm always myself – jumping, dancing, singing around, trying to cheer everybody up." – Cara Delevingne
26 "There will be days when I walk in an arena and people will cheer and then there might be days when I walk in an arena and people might boo, but it all sounds the same to me because it's all just noise that lets me know that I'm relevant." – Drake
27 "The time when there is no one there to feel sorry for you or to cheer for you is when a player is made." – Tim Duncan
28 "When you're the cash cow that lays the golden goose egg, people are always going to cheer you on, whatever." – Noel Gallagher
29 "As athletes, we're always going to have aches and pains, but when your teammates cheer you on, you don't think about it." – Simone Biles
30 "If someone decides they're not going to be happy, it's not your problem. You don't have to spend your time and energy trying to cheer up someone who has already decided to stay in a bad mood. Believe it or not, you can actually hurt people by playing into their self-pity." – Joyce Meyer
31 "It isn't those of us who oppose American aggression in the Muslim world who need manipulative, exploitative reminders about 9/11; it's those who cheer for these policies who are making a follow-up attack ever more likely." – Glenn Greenwald
32 "Let us be of good cheer, however, remembering that the misfortunes hardest to bear are those which never come." – James Russell Lowell
33 "The idea that one might use art for 'instrumental' reasons tends to set off alarm bells at the heart of the cultural elite, who contend that it's not a pill, that it shouldn't be asked to perform some specific function, especially something as egocentric as to 'cheer you up' or to 'make you a more empathetic person." – Alain de Botton
34 "Everybody either hates or loves John Cena; there's no medium. I feel like that I've accomplished something when I get people to cheer for John Cena. I feel like I've done something." – A.J. Styles
35 "There was no more meaningless phrase in all of language than "Cheer up!" The only way to get someone to cheer up was to help them forget and saying "cheer up" had quite the opposite effect, only reminding the person why he or she was depressed in the first place." – Kōji Suzuki
36 "I usually don't find myself reacting to my characters. I just create them. And let the audience decide whether they're empathetic or scared or compelled to cheer me on." – Doug Hutchison
37 "I've got a bunch of books. I rely on funny books and movies to cheer me up. Oh, but I must say, I do have the world's most perfect husband, so a cuddle from him always cheers me up. He's a good guy." – Wendi McLendon-Covey
Read More Amazing Quotes To Motivate You Everyday
Independent Women Quotes To Empower You Everyday
40 Inspirational Quotes About Debt Payoff
Inspiring Quotes on Money (50 Wise Money Quotes)
Weight Loss Motivational Quotes To Keep You Going
Love Quotes For Him To Make Him Feel Special